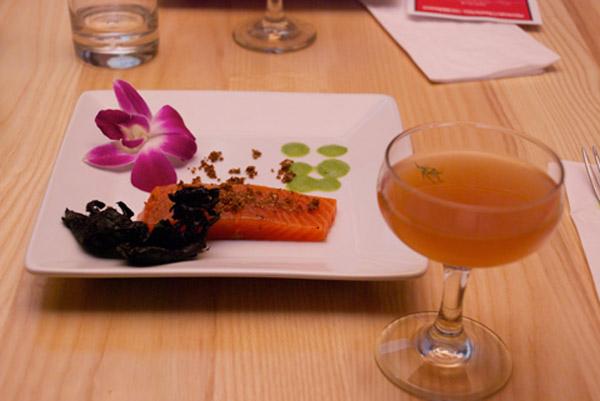 Ingredients:
2 trout filets from Les Bobines
1/3 cup brown sugar
1/3 cup sea salt
2 cups chopped fresh dill
1/4 cup Ungava Gin

Preparation:

1) Combine the salt and sugar and Gin; spread evenly on top of the fish filets.
2) Sandwich the dill between the two pieces of fish in a shallow baking dish.
3) Cover with plastic and weigh-down the filets.
4) Refrigerate for 48 hours – turning the fish every 12 hours.
5) Remove from refrigerator rinse and wipe fish dry with a paper towel.
This recipe is offered by Jason Kacprzak, chef créateur du Restaurant Kapzak
20, rue Wellington Sud, Sherbrooke  J1H 5C7  
819 791-1176