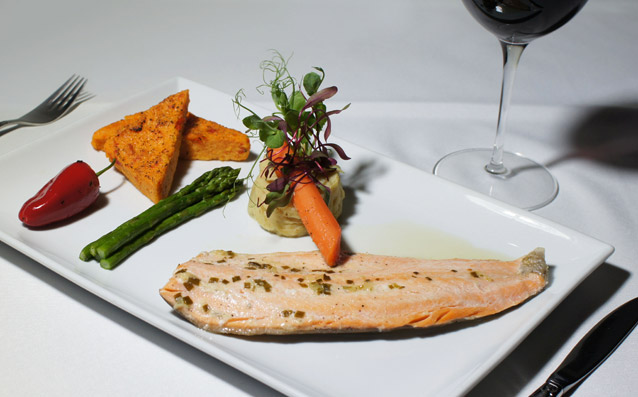 Ingredients:
Oil perfumed with ginger 
4 tablespoons of olive oil
1 tablespoons of lime juice
1 tablespoons of chopped chives
½ tablespoon of chopped ginger
½ teaspoon of sesame oil
Preparation:
1) Mix all the ingredients of the oil.
2) Marinate the trout filets in oil perfumed with ginger for 24 hours.
3) Place the trout filets light side up on a baking sheet.
4) Salt and pepper.
5) Bake at 350 degrees F for 7 to 8 minutes.