Accommodations – Fewer than 40 units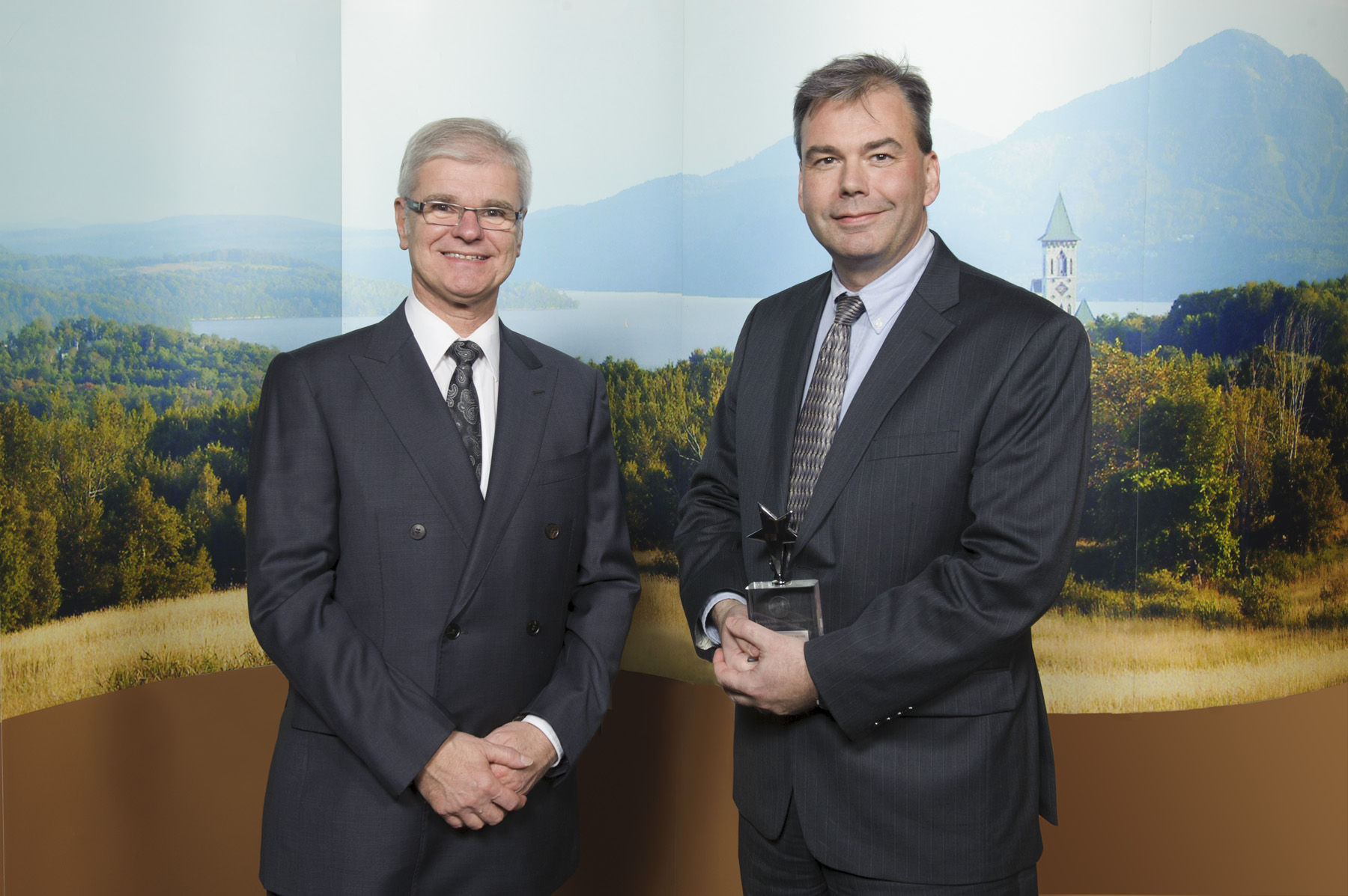 The Auberge & Spa West Brome is celebrating its 20th anniversary in 2013. It offers a health centre with gym and sauna, a superb indoor pool under a glass roof, renovated rooms, and a brand new bistro with a vegetable garden that has nearly 100 varieties of produce. The Bistro serves excellent meals, inspired by the abondance of local flavours, in a relaxed atmosphere.
Accommodations – 40 to 199 units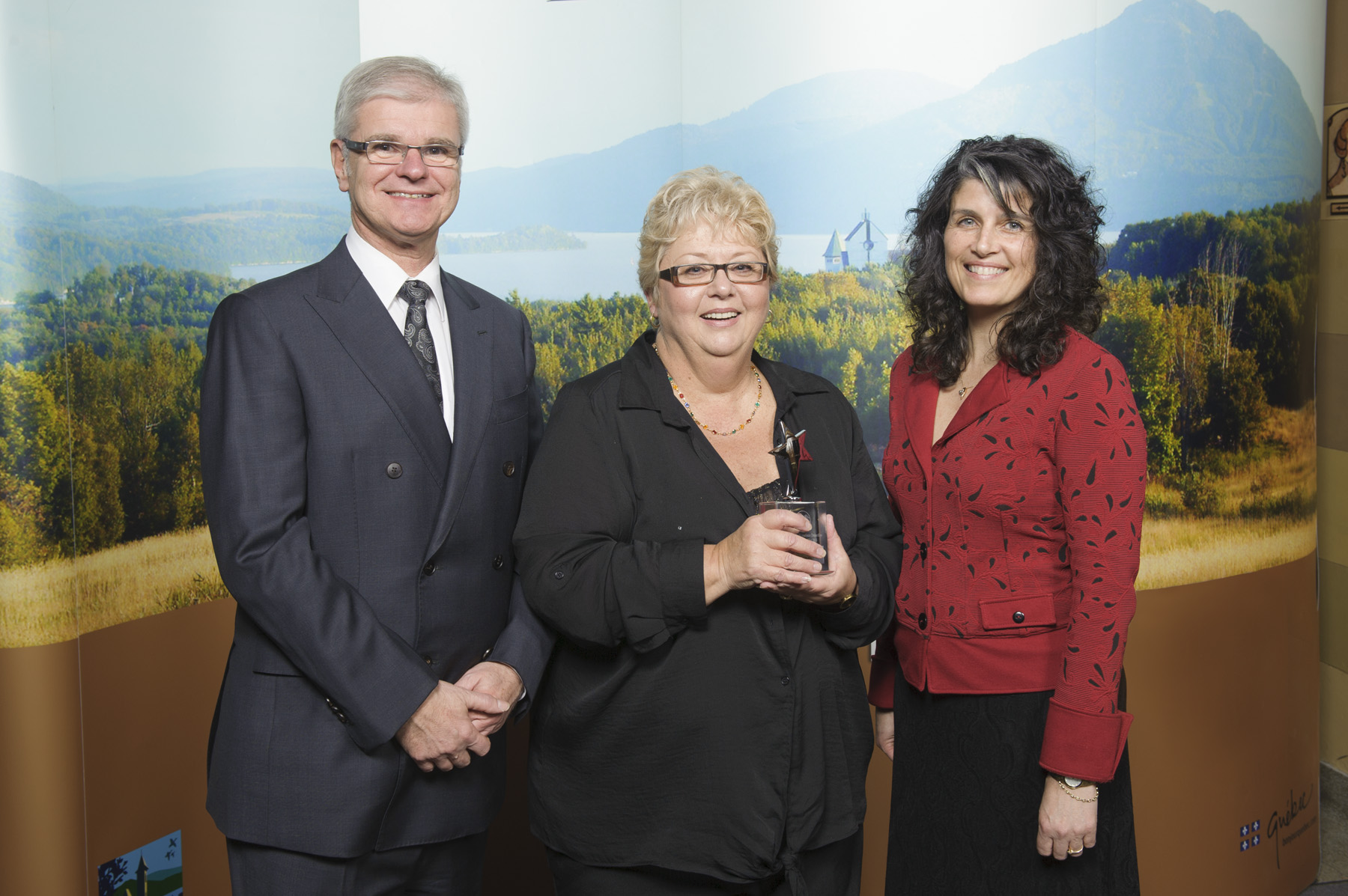 The St-Martin Bromont boutique hotel surrounds visitors with elegance, comfort, warmth, and a welcoming atmosphere. With a strong conviction that the strength of numbers can promote a destination on foreign markets, for the past two years, the hotel has been rallying other tourist businesses in the area to create a joint offer and expand the visibility and renown of various aspects of this destination.
Accommodations – 200 or more units
CAMP VAL-ESTRIE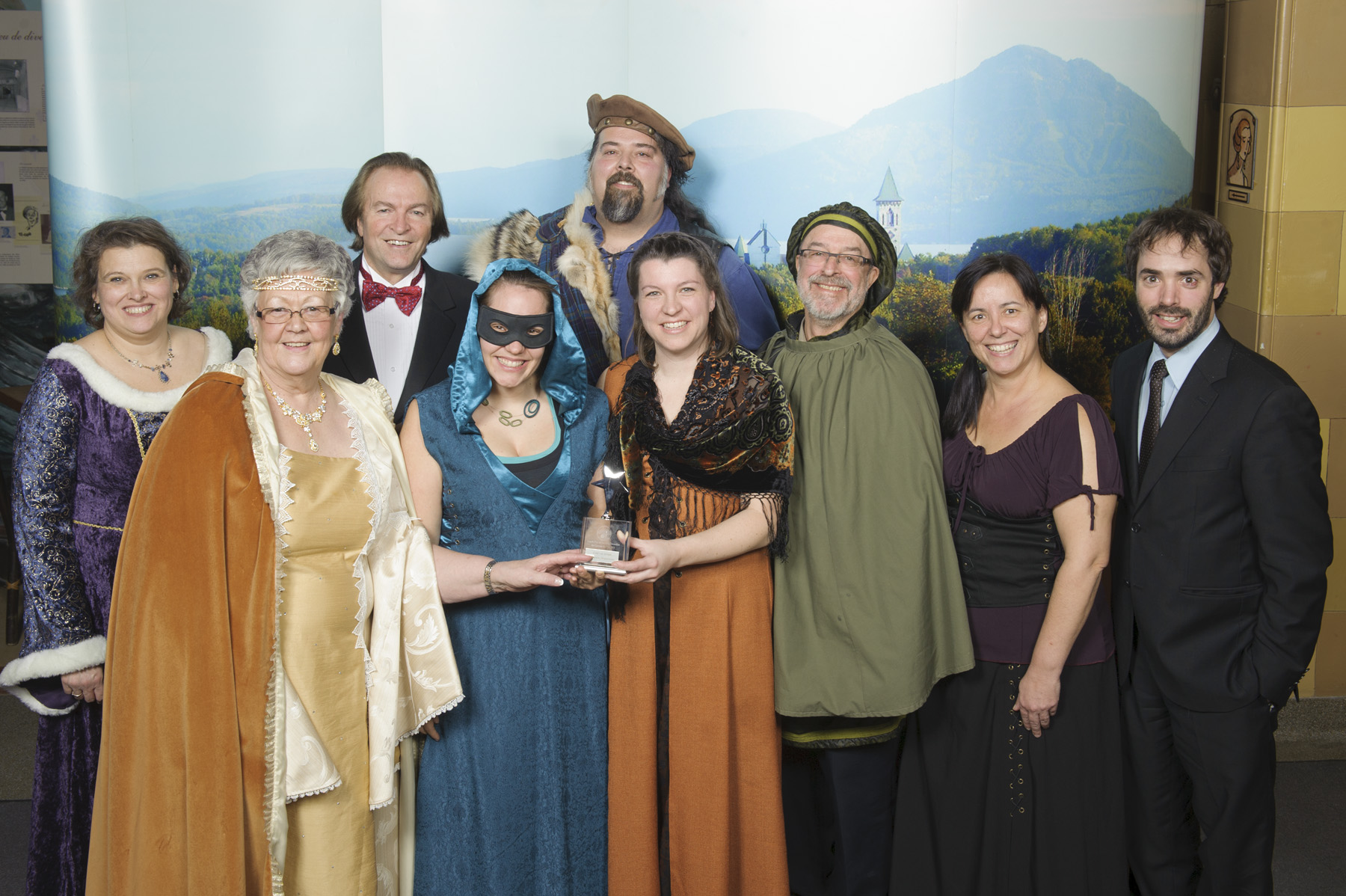 This vacantion centre is distinguished by the quality of its four-star infrastructure as well as its 40 different sets of activities, including the new Parc MédiéValestrie, a theme park with impressive facilities for medieval-style activities and events.
Accommodations – Outfitters
AU DIABLE VERT – STATION DE MONTAGNE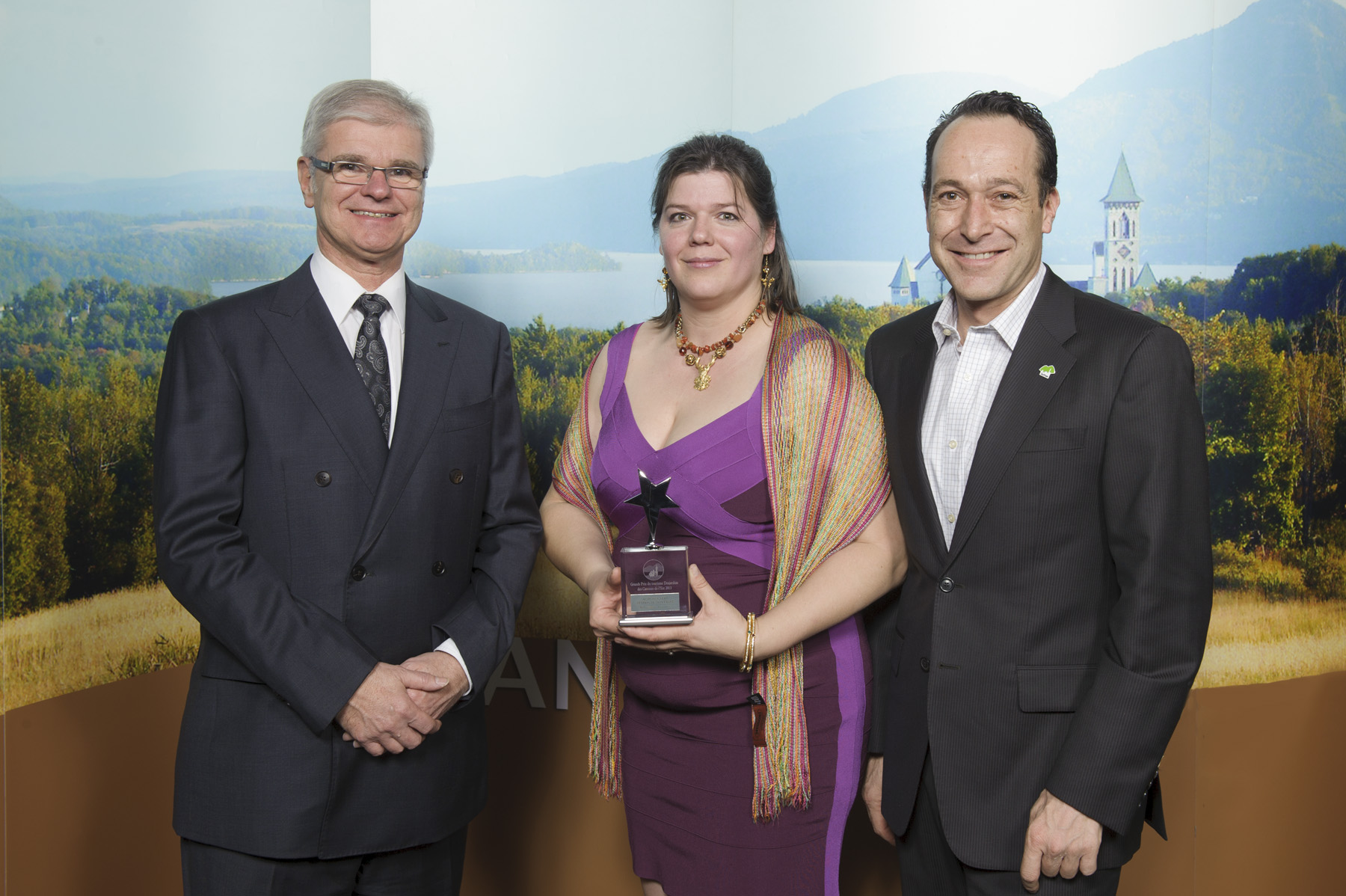 Sutton's Au Diable Vert offers a unique outfitting concept, combining several types of accommodations. The addition of 120 acres to the property enabled it to build four new unusual huts—the Refuges Perché sur falaises—on cliffs. Anchored in the rock, the small environmentally friendly huts are simple, charming, and practical. The introduction of "Hok" skiing this winter similarly offered a new activity combining a snowshoe and ski experience.
Tourist services
KAVA TOURS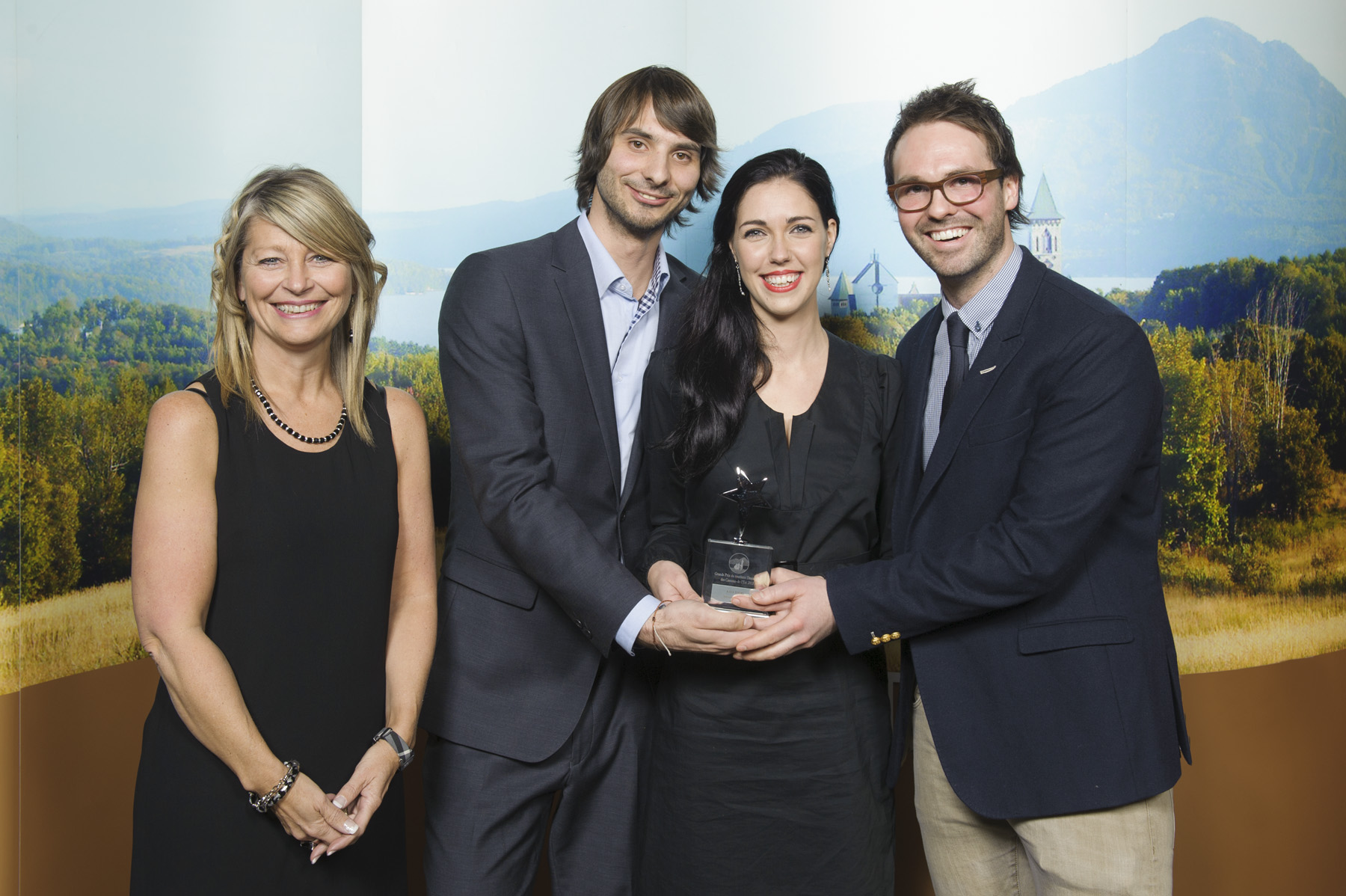 Kava Tours offers a unique concept in Quebec: all-inclusive guided vineyard excursions. The services include comfortable travel by bus, a professional guide, a meal at the vineyard, exclusive tours, and instructive tastings. Excursions leave from Montreal or the Eastern Townships, bringing visitors to vineyards along the Wine Route (Route des vins).
Ecotourism and adventure tourism
CENTRE D'ÉQUITATION JACQUES ROBIDAS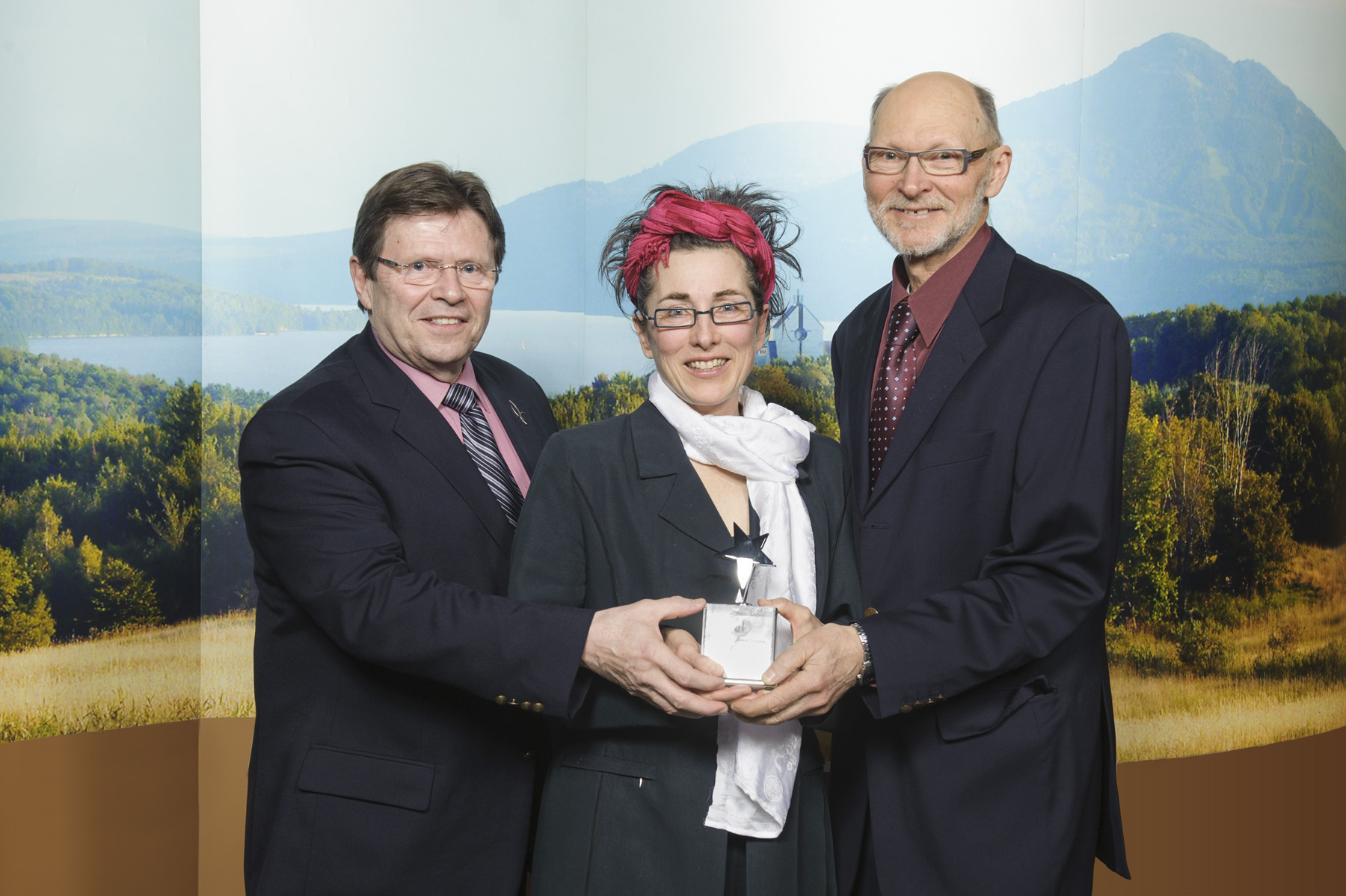 The Centre d'équitation Jacques Robidas offers horseback riding with an emphasis on respecting the horse, using a cooperative rather than domineering approach. Riders establish a relationship with their horses, developing confidence and determination. The Centre focuses on the concept of living in the moment with a particularly challenging clientele—children .This has produced clear results and is now attracting customers from around the world.
Campgrounds and outdoor, sports and recreation sites
PARC NATIONAL DU MONT-MÉGANTIC
In the summer of 2012, the Parc national du Mont-Mégantic realized its dream of developing a second sector, called Franceville. The new development enables hikers and campers to enjoy a unique experience, complementing that of the Observatoire sector, which is renowned for its public astronomy activities. Photo credit: Sébastien Giguère
Festivals and tourist events : Operating budget of $300 000 to $1,000,000
LA TRAVERSÉE INTERNATIONALE DU LAC-MÉGANTIC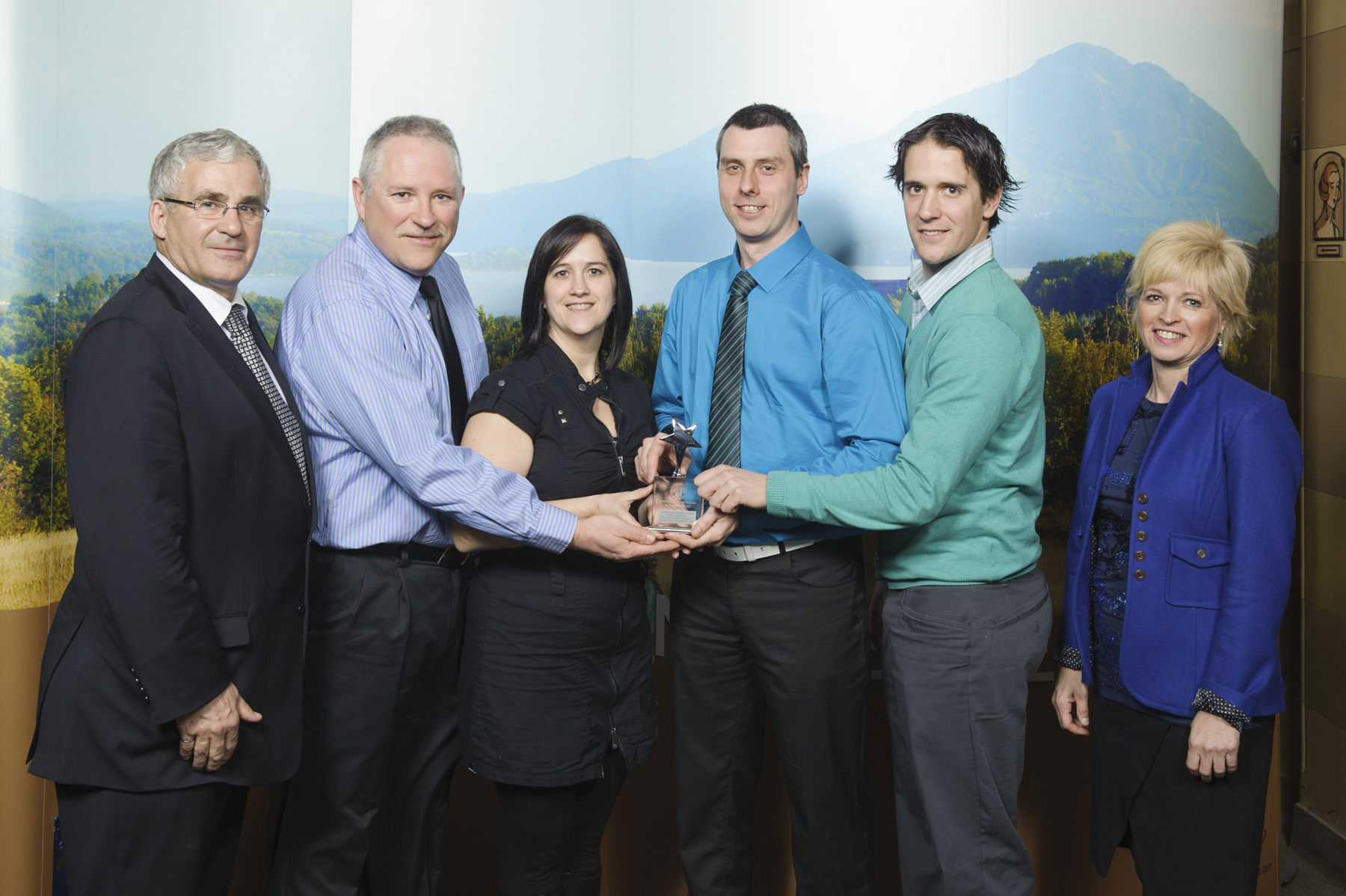 The Traversée internationale du lac Mégantic is at once an annual meeting and a step on the open-water World Cup swimming circuit. Now accredited by the Fédération internationale de natation (FINA), this is a major event giving excellent visibility to the Megantic region. A whole range of cultural activities and entertainment complements the event's main program.
Festivals and tourist events : Operating budget over $1,000,000
FESTIVAL INTERNATIONAL DE LA CHANSON DE GRANBY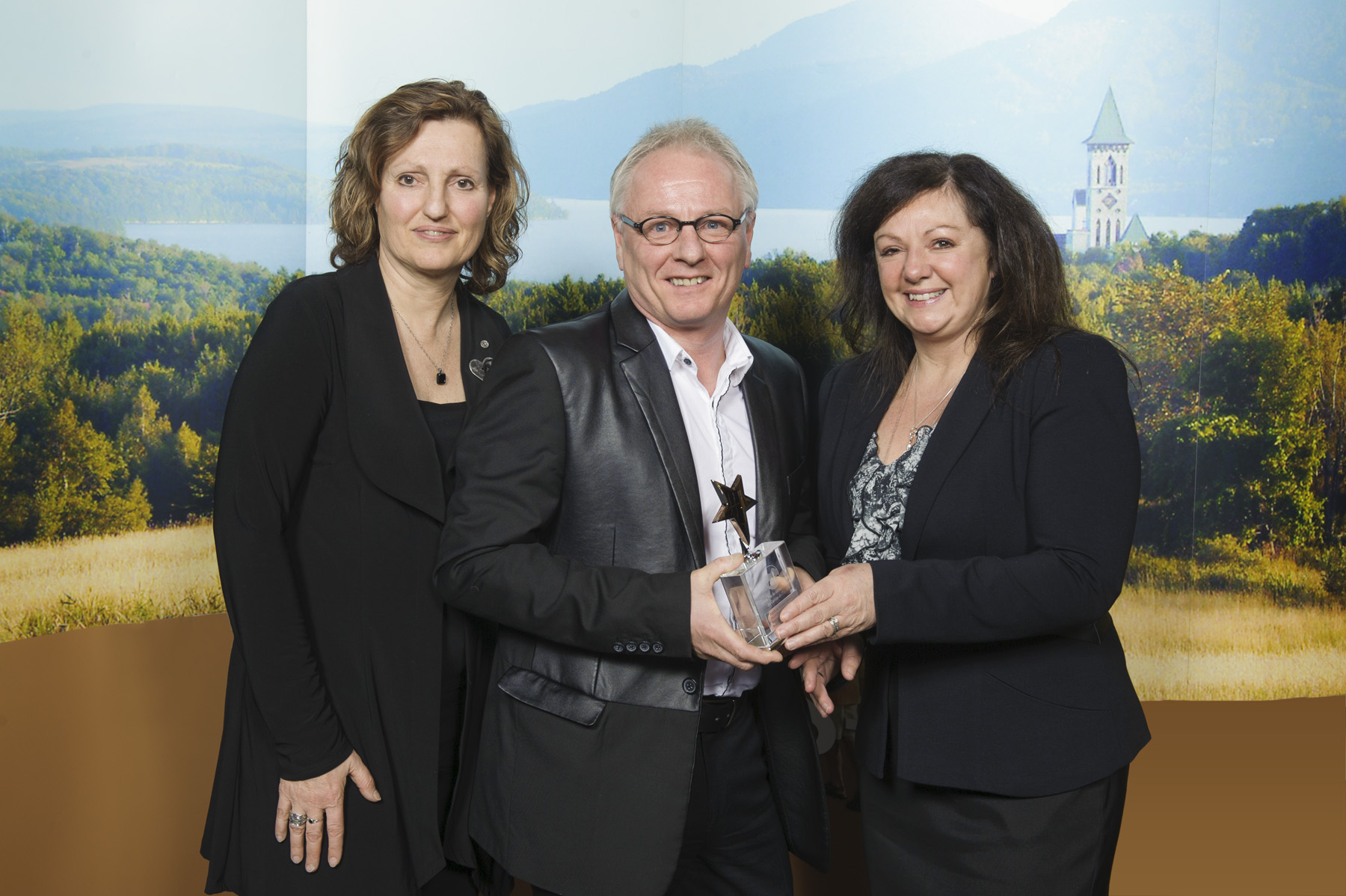 The FICG has been a shining light in the Francophonie for more than 44 years. It has become the industry standard and one of the major Francophonie song festivals. The quality of French-responsible programming, the originality of the performances, and the reputation of the musicians give the event a constantly growing popularity. In 2012, the Festival continued strengthening its roots in its community.
Agritourism and local specialities
Verger Champêtre offers a wide range of activities that involve discovery and gourmet pleasures, including the orchard, a countryside rest area, specialized boutique, mini-farm, Christmas-tree cutting, horseback riding, and an interpretation centre. More services and distinctive products, innovative marketing and promotion efforts, and recent investments have led to increased success.
Tourist attractions – Fewer than 25, 000 visitors
SAVONNERIE DES DILIGENCES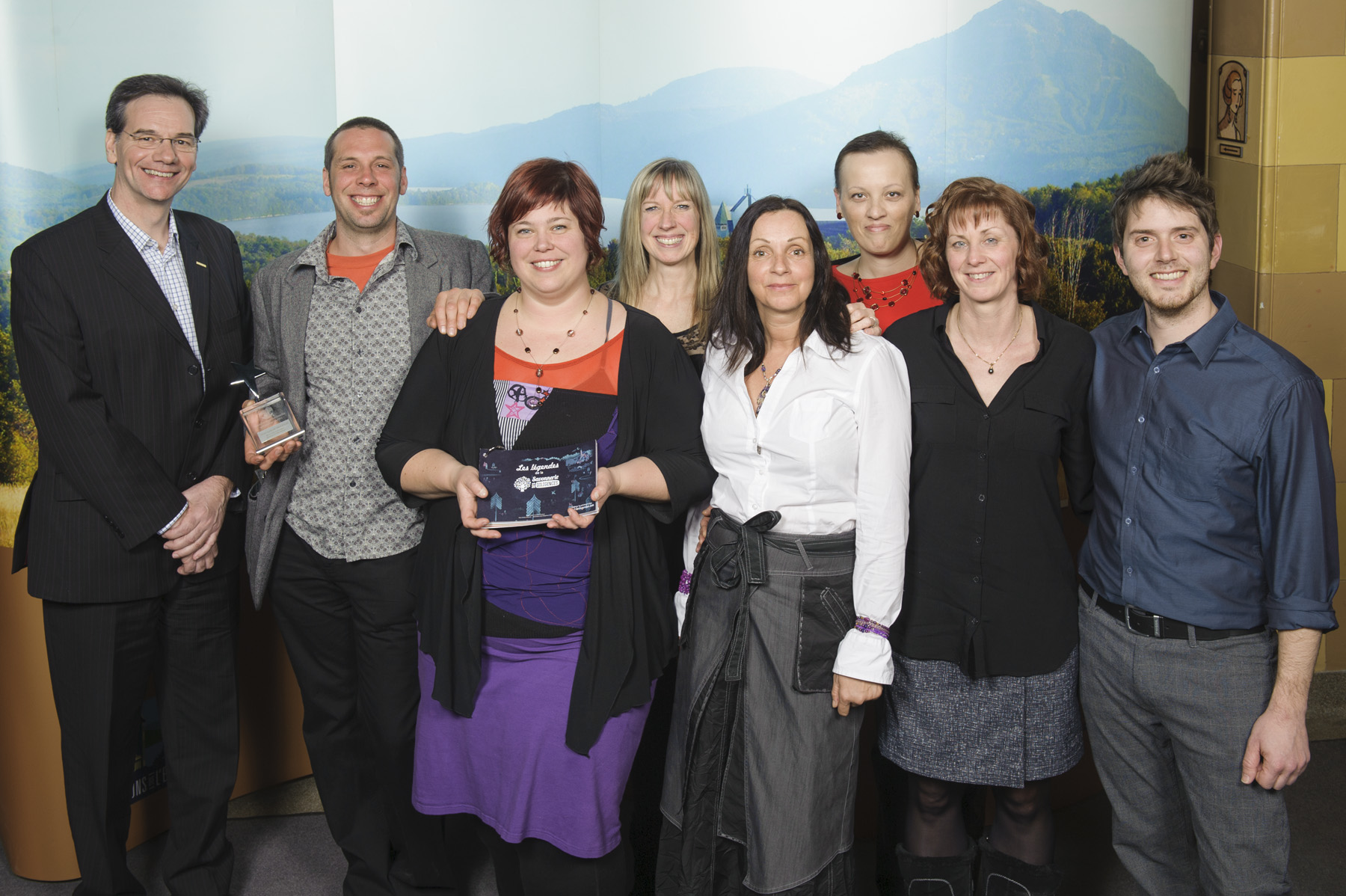 This family business distributes its soap and natural body-care products to more than 75 sales outlets around Quebec. It welcomes visitors to its workshop boutique all year long. Follow the aroma of legend… is a novel campaign by the Savonnerie des Diligences. This year, it started the colossal project of changing its olive-oil soap labels so they now feature characters from newly created legends composed by the Savonnerie team!
Regional table – Créateurs de saveurs prize
LE CINQUIÈME ÉLÉMENT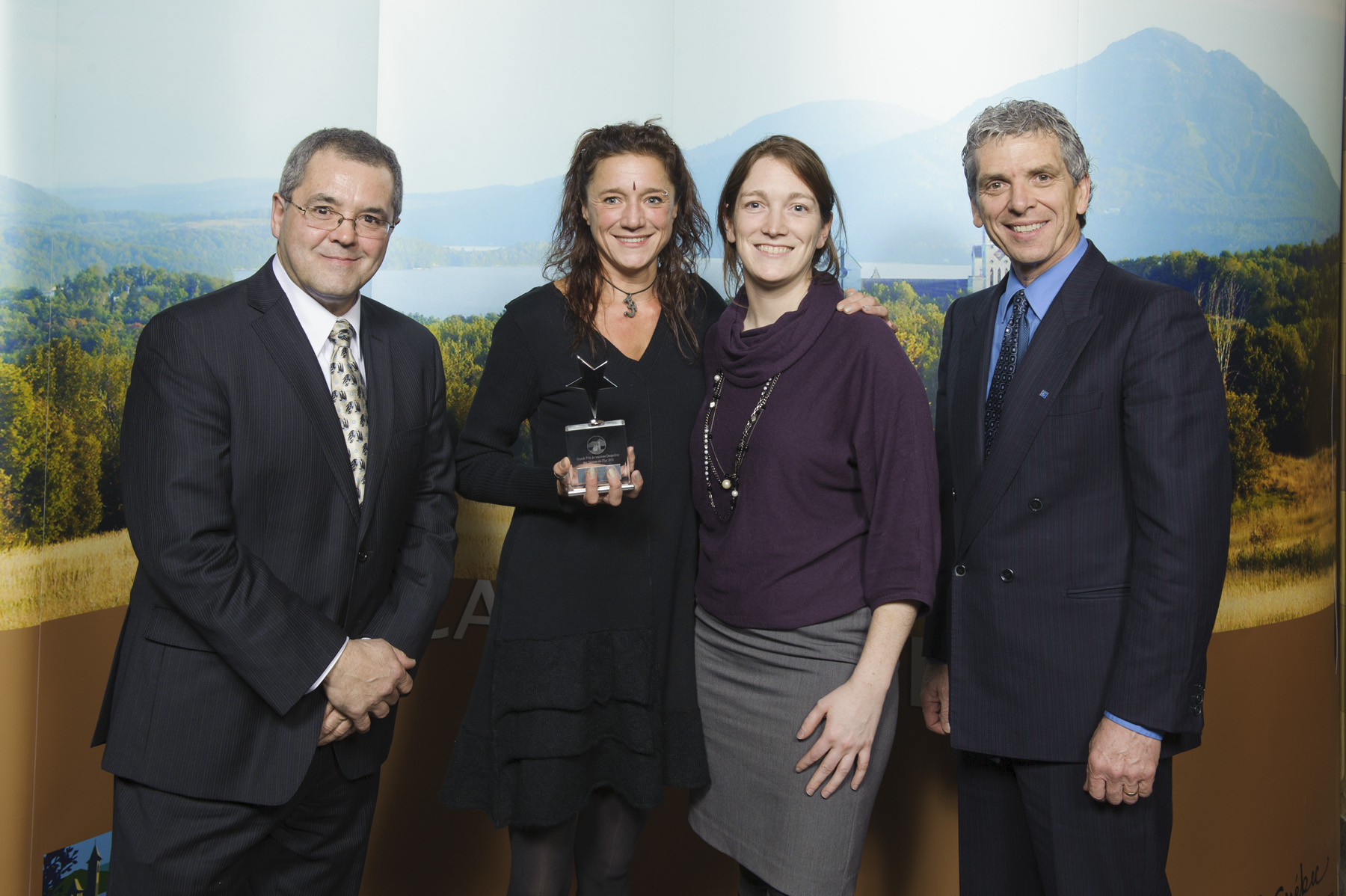 The Cinquième is a precursor and trendsetter that is growing in popularity for its local gourmet fare. The service is impeccable, with nothing artificial or snobbish about it; and the meals are very popular, with nothing frugal or artificial about them. Drawing on the generosity and accessibility of local producers, the Cinquième élément pays them tribute by serving flavourful, copious meals in a warm and relaxed setting.
Tourism personality
CHARLES CRAWFORD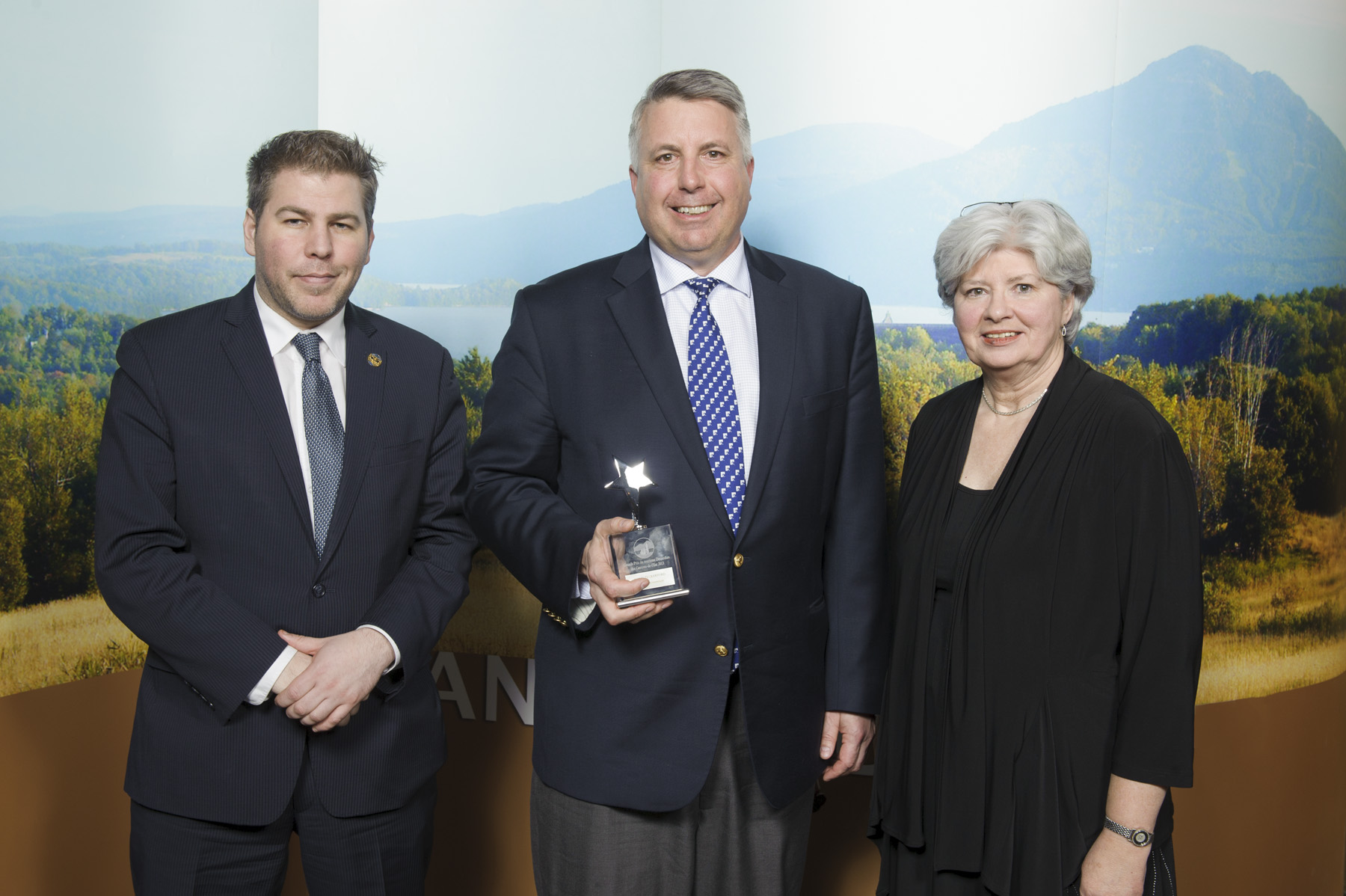 Charles Crawford is a man of ideas and action with a definite flair for risk. He is a visionary with an uncommon sense of marketing, a strong international network, and a definite passion for the region. He has harmoniously blended agriculture and tourism by creating three renowned brands and an exceptional agri-tourism service. Eastern Townships Tourism has thus chosen to highlight the outstanding contribution of this true entrepreneur who each day embodies the art of living unique to our region, which he shares with the world.
More information on Domaine Pinnacle
Eastern Townships Tourism president Joanne Lalumière congratulated all the award winners. "Since the Grands Prix du tourisme awards were created, the Eastern Townships region has earned the most rewards in Quebec. In 2012, the Townships won 11 prizes in addition to the personality of the year award, attributed to well-known businessman André L'Espérance. Seeing tonight's list of award winners, I am confident we will once again do well at the Grands prix nationaux." Quebec's Grands Prix du tourisme gala will take place on Tuesday, May 14 at the Casino du Lac-Leamy in the Outaouais region.