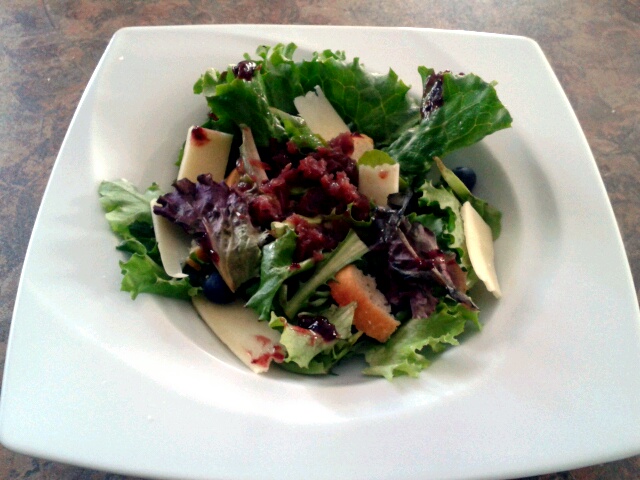 Ingredients
Vinaigrette:
125 ml (1/2 cup) olive oil
60 ml (1/4 cup) sherry vinegar (or champagne vinegar)
30 ml (2.c tbsp) maple syrup
Salad:
Confit onions with blackcurrant (créateur de saveur, Domaine Ives Hill)
4 slices bacon, cut into small pieces
2 L (8 cups) spinach (or other type of salad)
250 ml (1 cup) cheese (Migneron Charlevoix)
Preparation
1. In a bowl mix all the dressing ingredients and set aside.
2. In a skillet, cook the bacon pieces, then let cool on paper towels and set aside.
3. In a large salad bowl, place the spinach, then add the onion confit, the pomegranate seeds and pieces of bacon, slices and dressing Mignerons
4. serve immediately