The chef's biography
Early in life, Daniel Lacroix developed a passion for cooking. A graduate of the Institut de tourisme et d'hôtellerie du Québec (ITHQ), Daniel has expressed his passion in the region's finest restaurants.
Always on the lookout for gastronomic novelties, he worked for several years with some of the greatest names in culinary arts. All the while, he cherished a dream to open his own restaurant one day. He has finally seen it come true with the restaurant La Maison Chez Nous, where he gives his creativity full rein in every dish to delight your taste buds.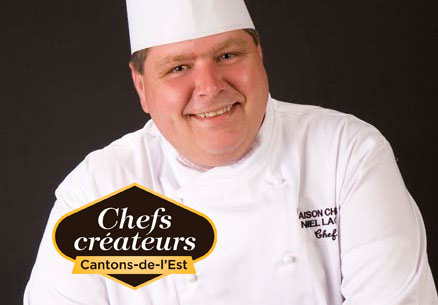 Daniel Lacroix carefully chooses his ingredients from products from Quebec, and especially the region.
His three specialties
-Smoked duck with brandy-flavoured maple jelly
-Elderberry quail, chickpea fricassee with thyme
-Wild boar ribs with Morello cherries