The chef's biography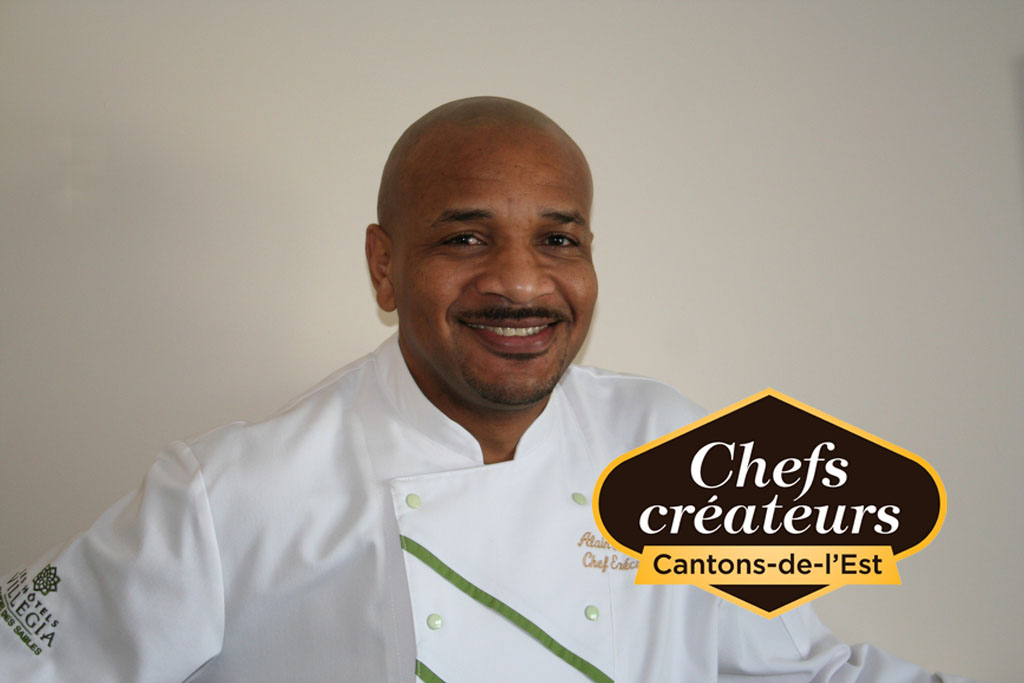 Alain Ferraty was born in Fort-de-France in Martinique, an island in the marvellous French West Indies in the Caribbean Sea. He went to professional cooking school for three years. He arrived in Quebec in 1990 and began working under the supervision of José Mariello. Alain Ferraty has taken advantage of these years in Quebec to train to become a chef, taking courses in cooking and human resources management.
He eventually decided to settle in the Eastern Townships and became Executive Chef at the Manoir des Sables, Hotel & Golf.
Over the years at Manoir des Sables, he has made a name for himself in various competitions including the "Toqués de Natrel" culinary contest in February 2002, in which he earned second prize in the hot and cold appetizers category and, also in 2002, in the "Porc du Québec" competition, in which he advanced to the finals. He is also involved in the culinary community of the Eastern Townships, being an active member of the Société des Chefs cuisiniers et Pâtissiers du Québec.
Attending the 2014 Desjardins Eastern Townships tourism awards gala
His three specialties
-Crunchy tomato cup, grilled root vegetables, and goat cheese from Sawyerville (Caitya cheese from Caprice Caprin)
-Shrimp pan-fried with garlic flowers, polenta garnished with mushrooms, black-olive tapenade, and lemon emulsion (garlic flowers from Le Petit Mas and Champs Mignon)
- Citrus-braised rabbit leg, pearl barley with cream of parmesan (rabbit from Le Lapin de Stanstead)