The chef's biography
Éric Garand began his career as a chef following his studies in cooking at the Centre de Formation Marie-Rivier in Drummondville, where he met the love of his life, Jinny Dufour. A few crèmes brûlées later, he left Quebec for an internship at the Auberge de la forêt de Sable in Olone, near Larochelle, France. He returned to Quebec to finish his Advanced Culinary Arts degree at the ITHQ.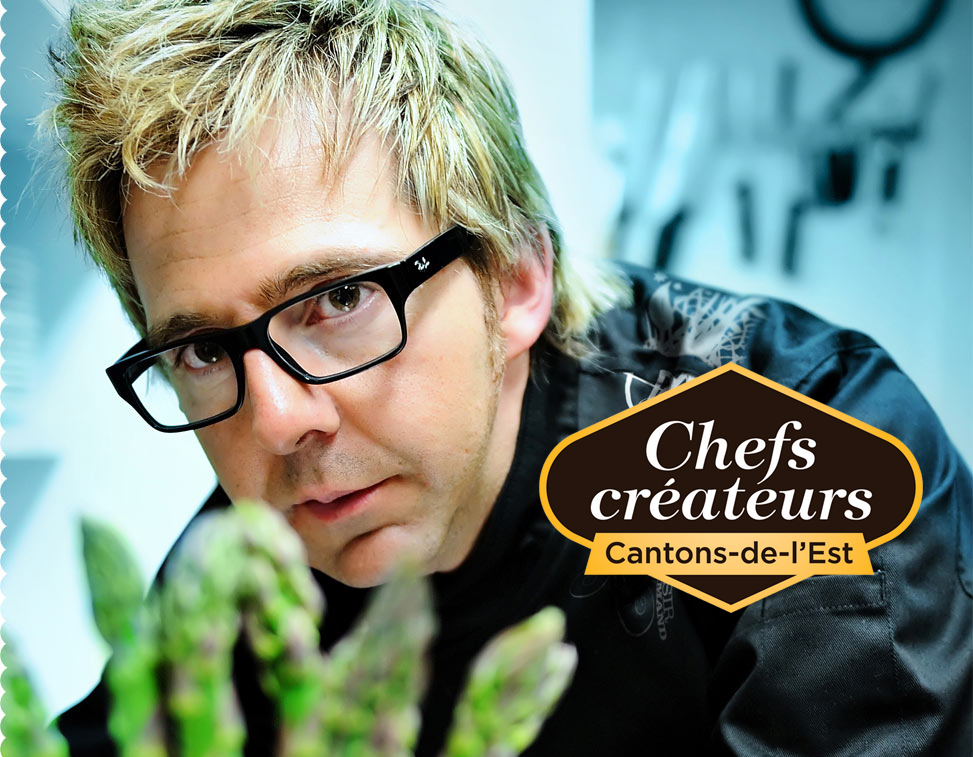 A fan of ever-changing cuisine and searching for novel ideas, Éric returned, having completed an internship at the renowned Le Choiseul restaurant, in Val-de-Loire, which holds two Michelin stars. He perfected his culinary techniques there, which provided him with a foundation for concocting his dishes based on regional products.
Attending the 2014 Desjardins Eastern Townships tourism awards gala
His three specialties
-Braised lamb shank with garlic and rosemary (lamb from Péché Mignon)  
-Large scallops with pineapple salsa, white chocolate ice cream, and homemade smoked duck breast fillet
-Minute chocolate cake and lavender crème brûlée (lavender from Bleu Lavande)