The chef's biography
A graduate from the ITHQ in Fort Prével in 1981, Alain Labrie worked in Carleton, Plessisville, Jonquière, and Montreal, before becoming chef at Auberge Hatley in 1989. Alain is the only chef in Quebec to have won La Table d'Or and Le Grand Prix de la Gastronomie du Québec more than once.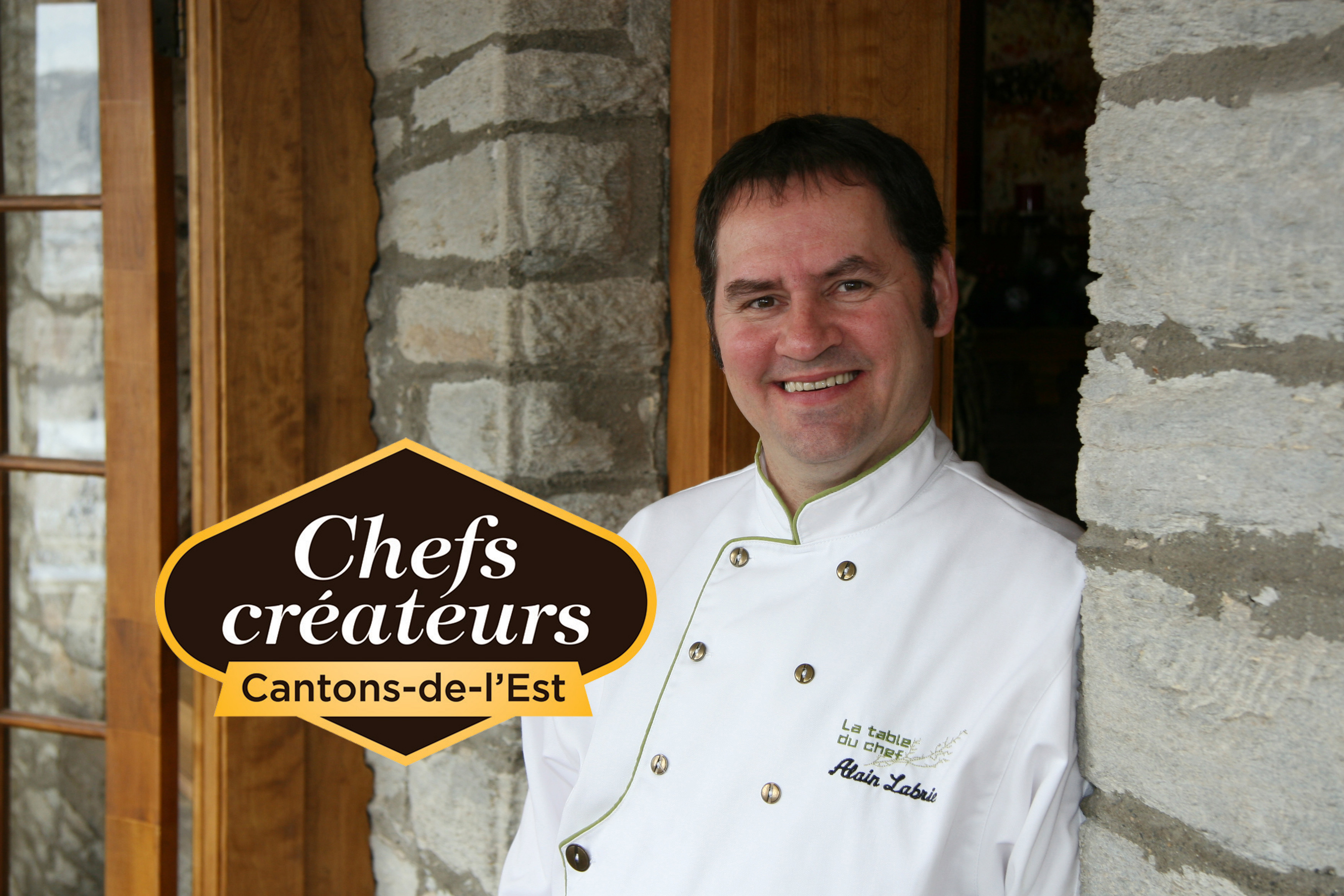 In 2007, Alain Labrie was named among the top 30 people who have had an impact on Quebec gastronomy according to the Weekend Gastronomie magazine.
Alain is renowned for his tasty and flavourful cuisine. Since July 2007, he has been chef/owner of the restaurant La Table du Chef in Sherbrooke with his spouse, Joëlle Beaupré.
His three specialties
-Duck breast fillet in phyllo pastry, sautéed mushrooms, and black garlic emulsion (duck from Duc de Montrichard)
-Rabbit leg confit, pureed squash with juniper, and dried apricot and basil cooking juice (rabbit from Lapin de Stanstead)
-Crusty red deer rib with shiitakes and green onion potato gratin (shiitakes from Champs-Mignons)