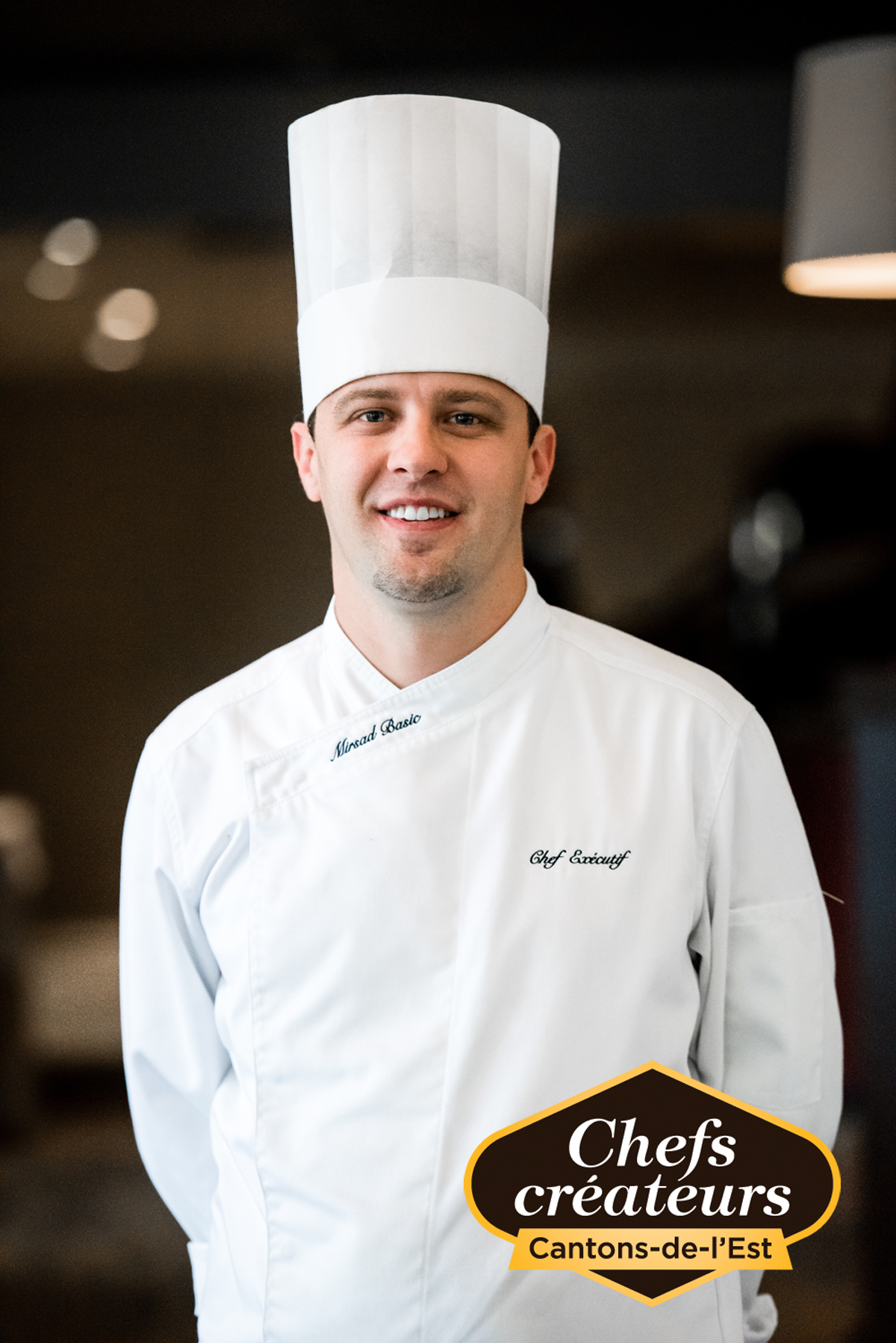 The chef's biography
Born in Bosnia in 1983, Mirsad learned the pleasures of good food, and in particular the importance of gathering people together, from his mother. As an adolescent, he worked in various restaurants during his secondary and professional studies, gaining hands-on experience gently but surely. It wasn't long before he became one of Canada's top talents while working at the Delta hotel chain. Although he was invited to join their Toronto team, he remained at the Delta Sherbrooke for eight years, occupying different positions. Next, he pursued his career as chef at the Domaine Château Bromont from 2014 to 2017, before joining Manoir des Sables. Now, 17 years after his start, he is just as passionate about his profession as chef and about everything around him.
In a region full of quality producers, 80% of the ingredients he uses are local and inspire his work. What is happening internationally also plays a role in his creativity. In the short term, his goal is to make Manoir des Sables the Eastern Townships' benchmark in terms of hotel and banquet gastronomy.
His three specialties
-  Filet of halibut, with saffron white wine sauce
-  Roasted Brome Lake duck with flower nectar
-  Beef striploin, with Saint-Benoît-du-Lac Bleu Fumé sauce