Lovely walks for the family 
One of the greatest gifts you can give the kids is to introduce them to hiking at an early age. In the Eastern Townships you'll find lots of trails, tailor-made for little adventure lovers.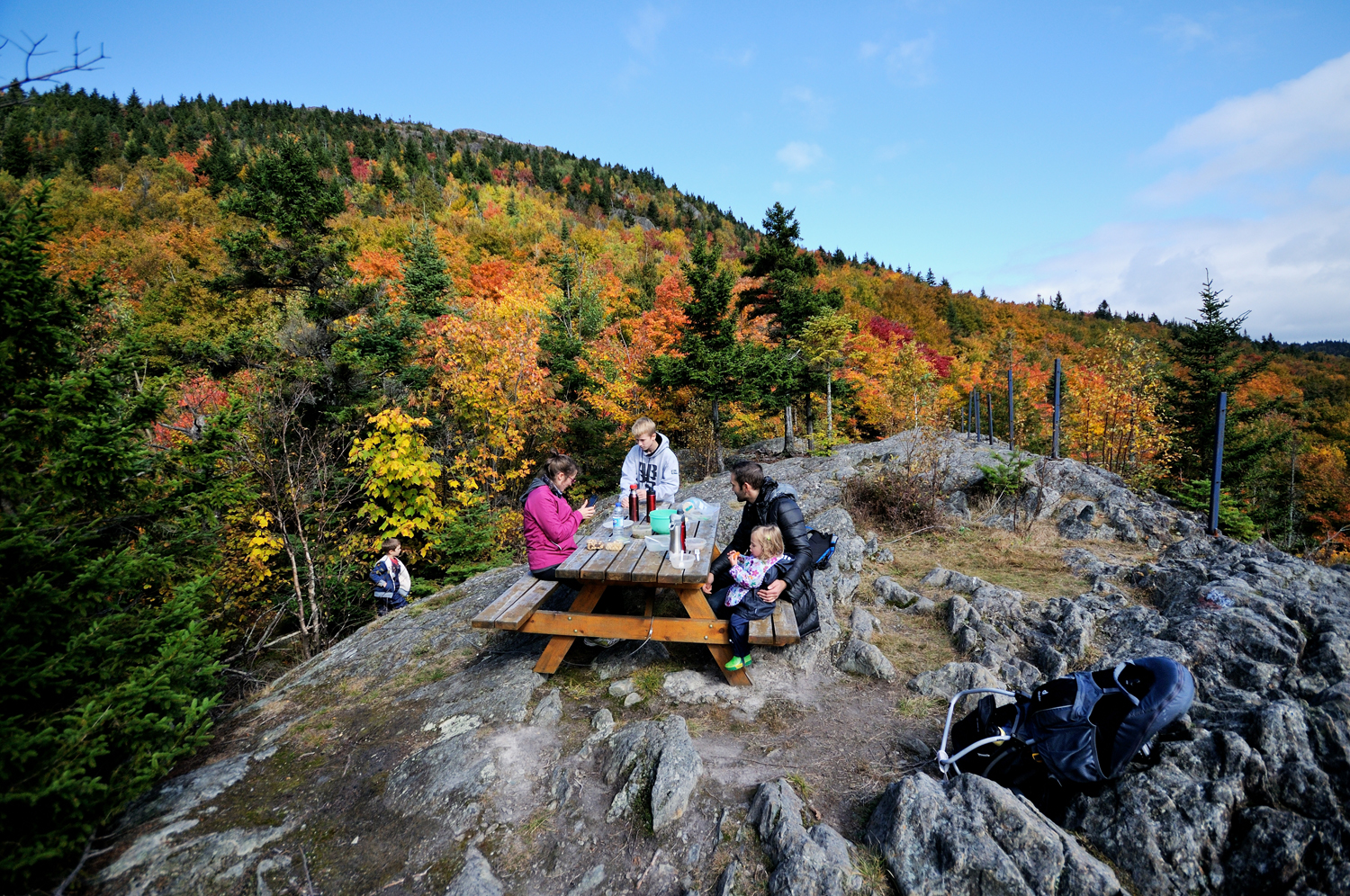 Young hikers, who are aged 4 and up, have a wide choice of places where they can walk. On the Sentier Village Montagne Trail in Sutton, they can wander along a number of different paths and on the marmite aux sorcières (roughly translated as "the witches cooking pot"!), a trail designed for novices.
Small fry will also love the grotte de l'ours (« bear cave »), an easy stretch of the Sentiers de l'Estrie trail network that starts in Stoke, as well as Mount Pinacle, , in Baldwin Mills. At its base is Lake Lyster with its pretty beach. 
A must for kids (and everybody else as well!) is the Coaticook Gorge and the hugely popular Foresta Lumina - four kilometres of pure enchantment, which touches the heart and brings a buzz to your senses! 
The Marais-de-la-Rivière-aux-cerises in Magog and the Centre d'interprétation de la nature du lac Boivin in Granby (a nature interpretation centre) are also interesting places for little ones. These wetlands are home to all sorts of bugs and creepy crawlies!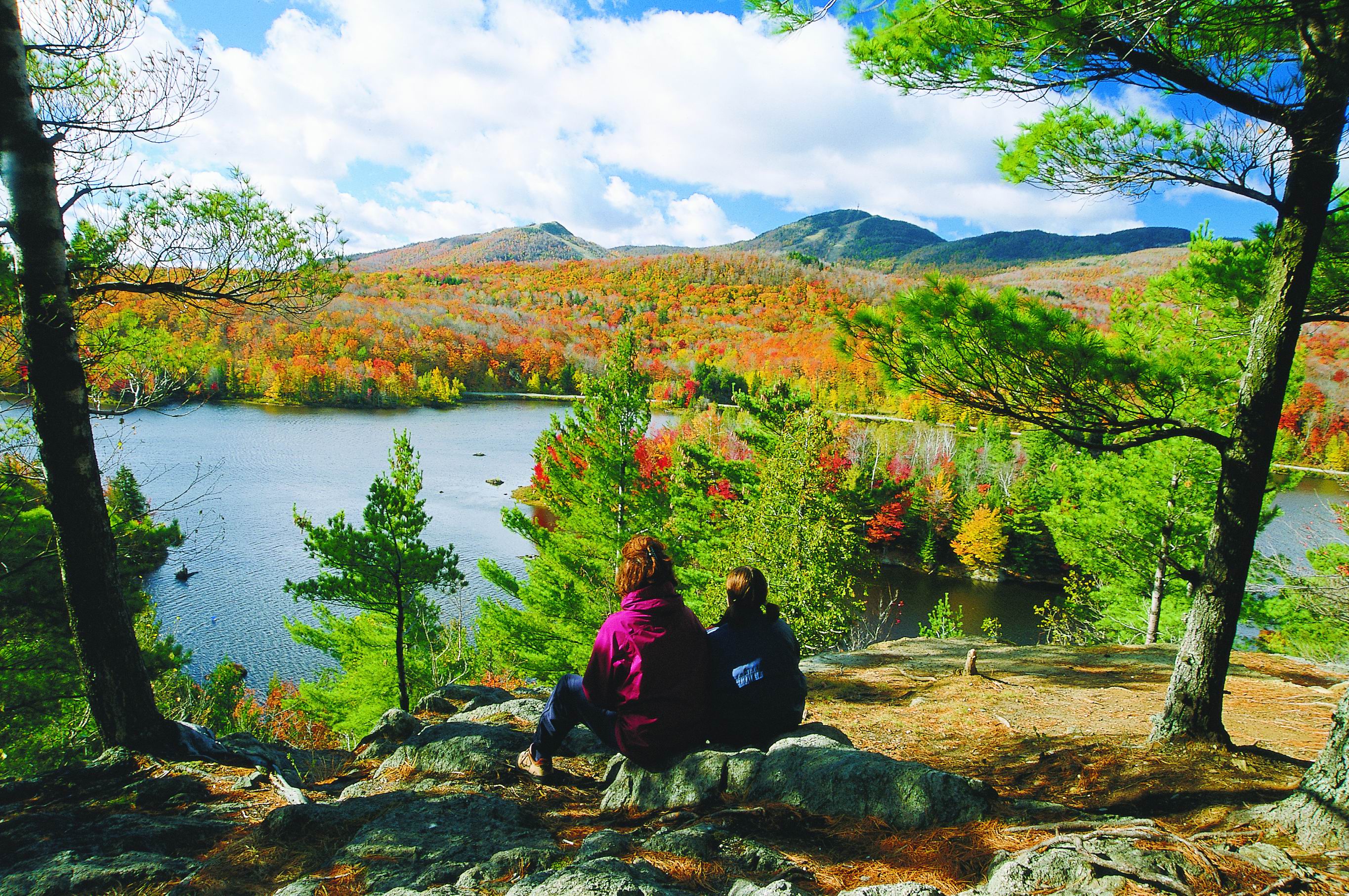 For older and slightly more seasoned hikers…
For little legs that are in good shape or children who are around 7 years old, Mont Ham in Ham-Sud, with at least four easy and four intermediate trails, is a good bet.  
On the Ruisseau-Des-Chênes at Mont Orford, the kids can splash around in the waterfall which is about one and a half kilometres from the starting point, at the intersection of chemin North and Autoroute 112, in Austin. 
This trail is actually designated as "difficult" but it's worth walking in to the waterfall and then just coming back out again.   

This is by no means a complete list of hiking areas. The Eastern Townships offer a huge playground for hikers, no matter what their levels of ability. 

It's worth noting that the four national parks in the region all have trails for beginners. For more information, check out their websites: 
https://www.sepaq.com/pq/mor/, Mont Orford
https://www.sepaq.com/pq/mme, Mont Mégantic
https://www.sepaq.com/pq/fro/, Frontenac
https://www.sepaq.com/pq/yam/) Yamaska
Some useful tips Bring enough snacks for everybody.
Don't forget to take water bottles.
To make the hike more interesting, set your kids a goal – to find a certain type of insect, identify a tree, spot the most beautiful rocks etc. 
Take regular breaks. 
During the hike, tell your child a story, or vice versa. 
Make sure your youngster understands the safety rules – don't wander too far away, be careful where you put your feet, stay away from the edge of a cliff etc.  
A child can walk for roughly the same number of kilometres as his or her age.
Remember to take that into account when calculating the length of a trail.