There's no denying that more and more people are becoming vegetarians. Perhaps you count yourself among them? Here are nine places around the region that offer vegetarian dishes.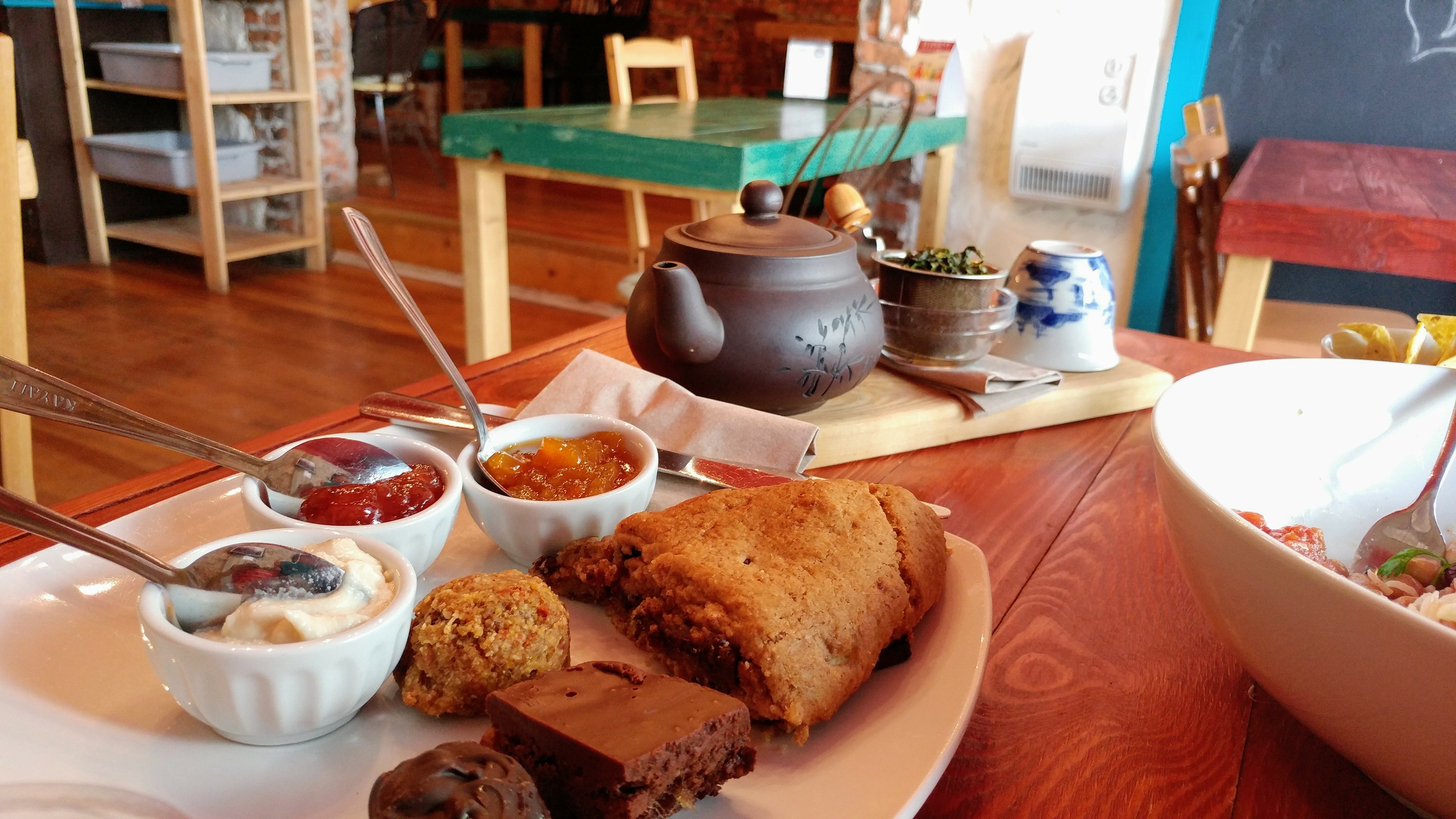 Folle théière (Sherbrooke)
Roughly translated as the « mad teapot », this establishment offers high quality teas, meals (including desserts), vegetarian snacks and freshly made smoothies – nearly all of them organic! Enjoy nutritious fare in a simple, cozy setting.
Le Gratitude Café (Orford) 
A vegetarian restaurant that offers healthy, gourmet lunches and dinners, as well as a selection of smoothies.
L'Archipel (Cowansville) 
A super tasty menu, a good local wine list, weekend brunches, a catering service and regular cultural events. Who could ask for more?
Resto VgGo (Granby) 
A great choice of 100% vegan foods - tempeh wraps, coconut bacon, General Tao, chili, pasta etc. It's well worth making a detour to this gourmet resto!
Le Printemps (Sherbrooke) 
One look at the photos of the dishes on the restaurant's Facebook page is enough to make your mouth water! Sauteed vegetables with tofu, lentil burgers….. YUM!
Café créatif au Croquis (Sherbrooke) 
As well as being able to enjoy a delicious meal, you can try your hand at expressing your creativity by painting on ceramic – a two-in-one experience. An interesting concept don't you think?
Gaïa (Bromont) 
Out of 185 reviews, 172 rated Gaïa 4.9 out of 5 on its Facebook page! Their vegetarian meals look really fresh, invigorating and filling.
Café Singing Goat (Sherbrooke) 
Toast with grilled vegetables, veggie frittata, apricot scones…. Don't they sound tempting? Each week, the café offers a vegetarian or raw food dish. No matter what your culinary preference, you're sure to find it here!
Végécafé Vertuose (Sherbrooke)
Simple, tasty and nutritious meals are on the menu at this "veggie café".  It also offers regular workshops on topics such as health and nutrition.