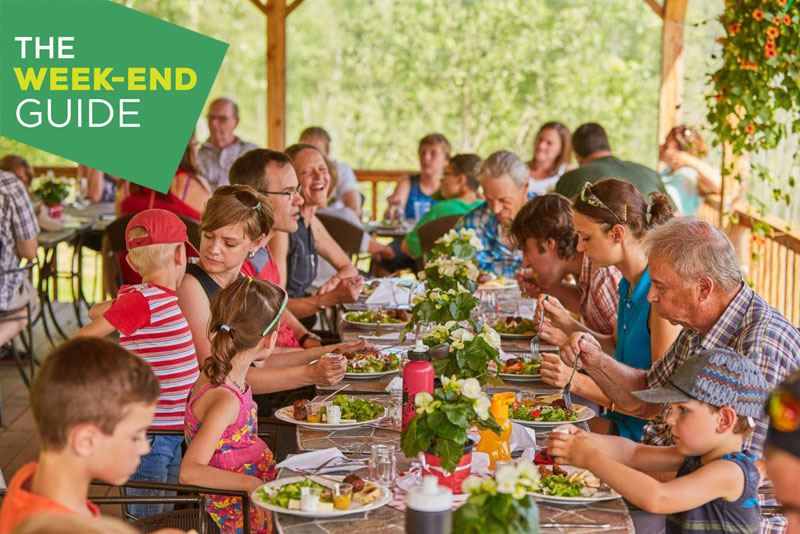 You're not the type to plan weeks ahead? No worries, we took matters in hand for you. Whatever your tastes are, you'll certainly fall for one of our suggestions.
Pick-Up Picnic Lunch
Pray for sunny skies this weekend and enjoy Tellement pique-nique, an event happening in Granby and surrounding areas. Cidrerie Milton, les Vergers champêtres and l'École du 3ème rang orchard will welcome dozens of attendees to break bread in a beautiful setting while enjoying an array of activities (tractor ride, farm visit, etc.). Word to the wise? Leave your picnic basket at home and purchase one on-site: It's packed with local treats heeding from Ferme Castagne, Produits Maty, Fleur de sel and Le Grimoire microbrewery (selection may vary). Cost: From $15 to $25 per adult. Psst! It's a great Father's Day outing, don't you think? 
Country + BBQ = Tons of Fun!
Dad loves BBQ? Take him to Richmond this weekend for the second edition of Wolfe BBQ Fest. Amateurs and professionals alike will compete in this international BBQ cook-off and there are plenty of activities for all to enjoy, including tastings (local products are well-represented), workshops, kids' entertainment, inflatable games, music and more. Bonus: All culinary demos are presented by Gars de saucisse, a Créateur de saveurs spot. 
Break a Sweat
Challenge your dad to lace up or invite him to cheer you on for the Tour du Lac Brome Merrell. What makes this event really memorable—besides the stunning scenery—is the wide array of available road and trail courses. Like to run with a four-legged friend? Don't miss the canicross (2 or 5 km) on Friday night, a new addition to the event. Another suggestion? Make a pit stop at Bistro West Brome, located in the Auberge West Brome near the event site. You'll be happy you did—trust us! 
Channel your Inner Cowboy
From June 15 to the 18, slip into some cowboy boots and check out the rodeo in Ayer's Cliff. Listing all the events would take pages and pages but know that you'll definitely see horses, bulls, cowboys, live music, dancing, a mini-farm as well as local artisans, growers and producers. In fact, the organizers have committed to highlighting local food and artisanal products at the event. We couldn't be more pleased!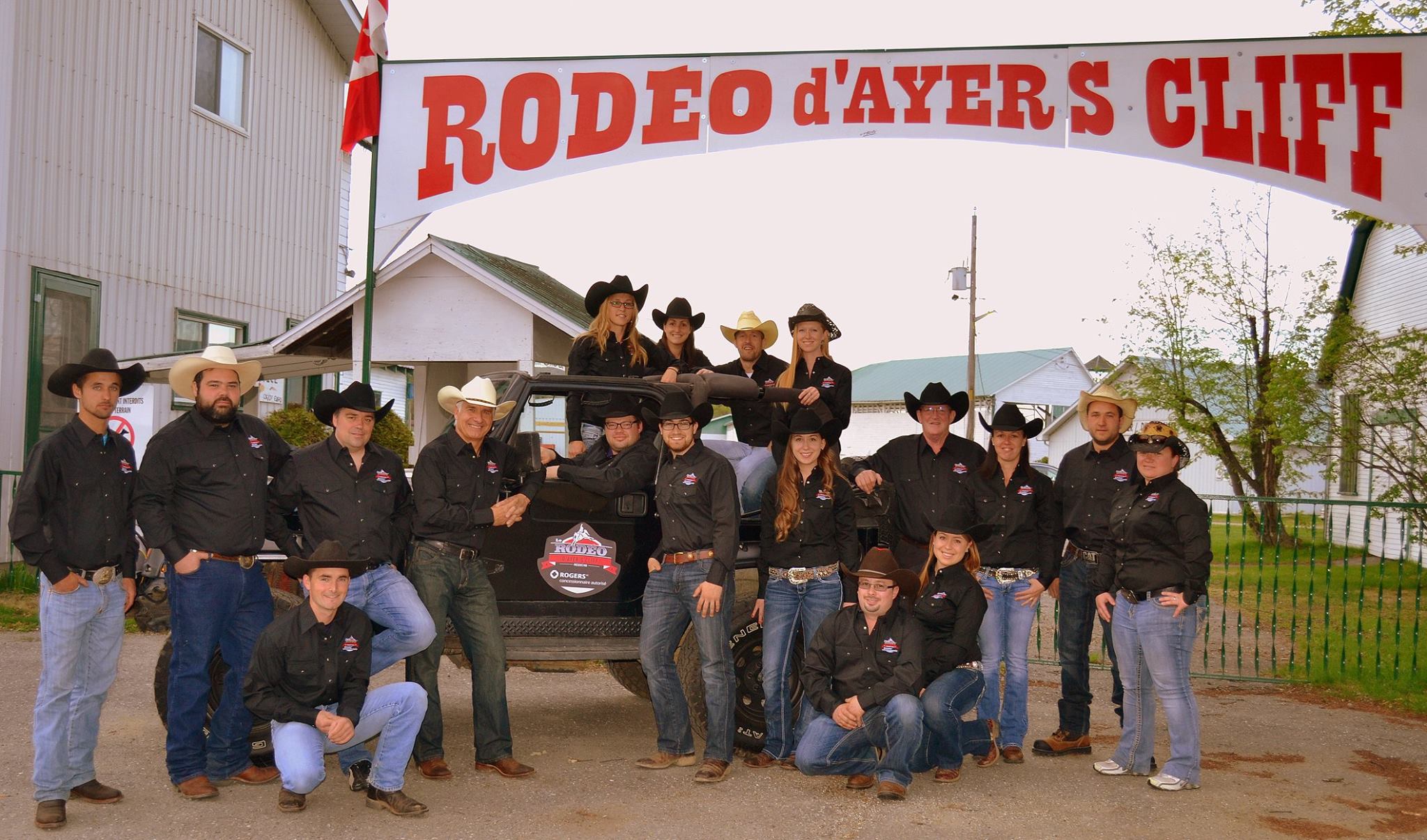 Drive to the Best Brunch Ever
The drive to La Ruée vers Gould, a restaurant in Lingwick county, is stunning. Plus, this area is home to McVetty-McKenzie Bridge, one of only 80 covered bridges in the province, earning its Patrimoine national culturel status. As for the restaurant, it is well worth the drive with its generous brunch featuring local flavours and Scottish, Native American, British and Quebecois influences.