Ungava Spirits Boutique: An Inspiring Stop for the Holiday Season
This Christmas, are you hoping to impress your guests with some very original cocktails? To offer a gift for your host that will really stand out? To please an amateur mixologist friend of yours? Well, a stop at the Ungava Spirits boutique is a must. Here you'll find all kinds of inspiring ideas to add to your bar … and to place in your loved ones' Christmas stockings!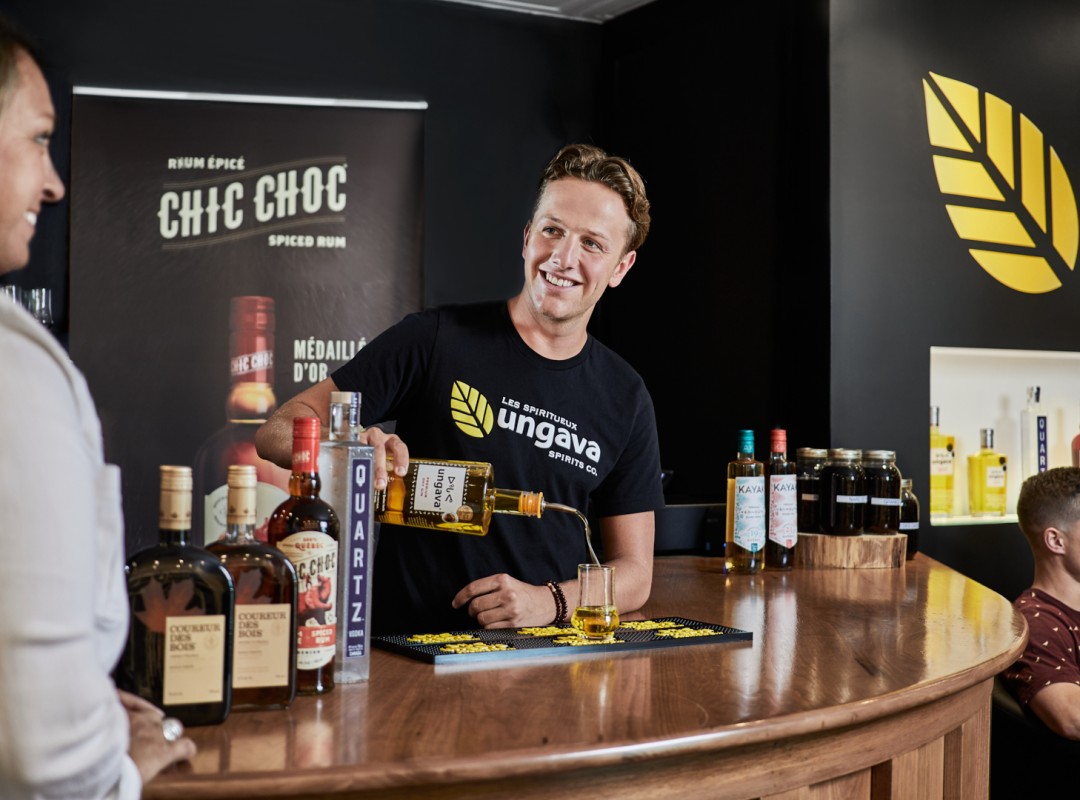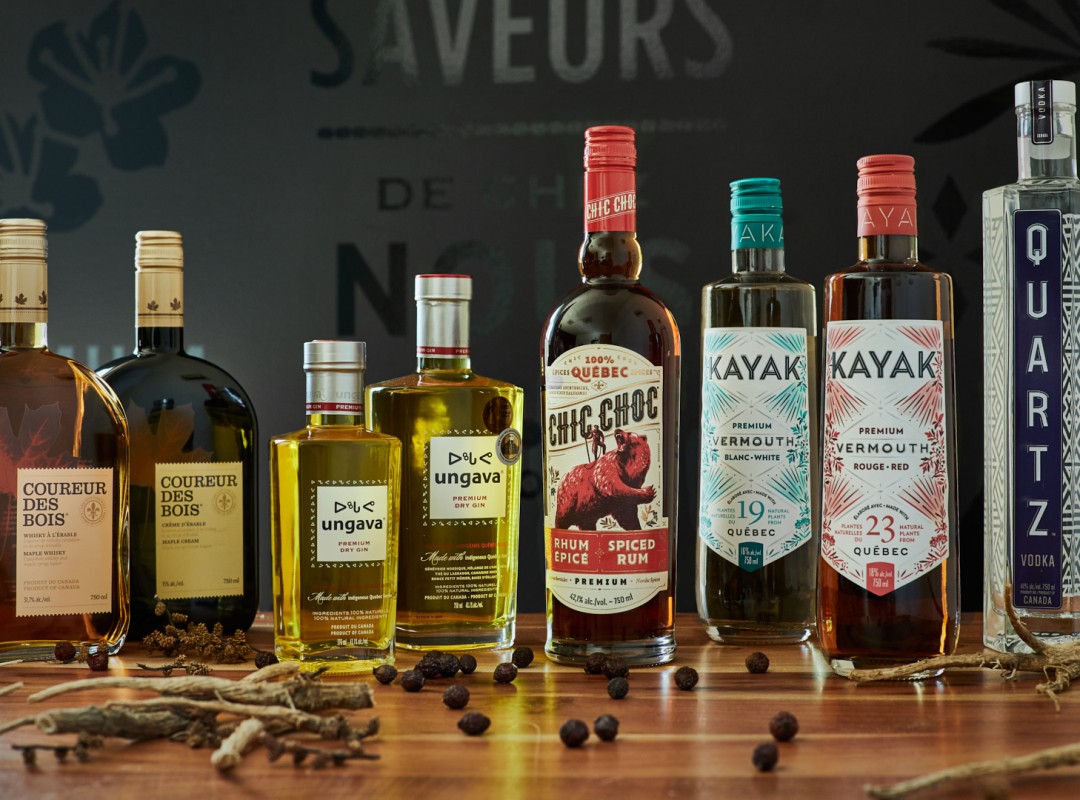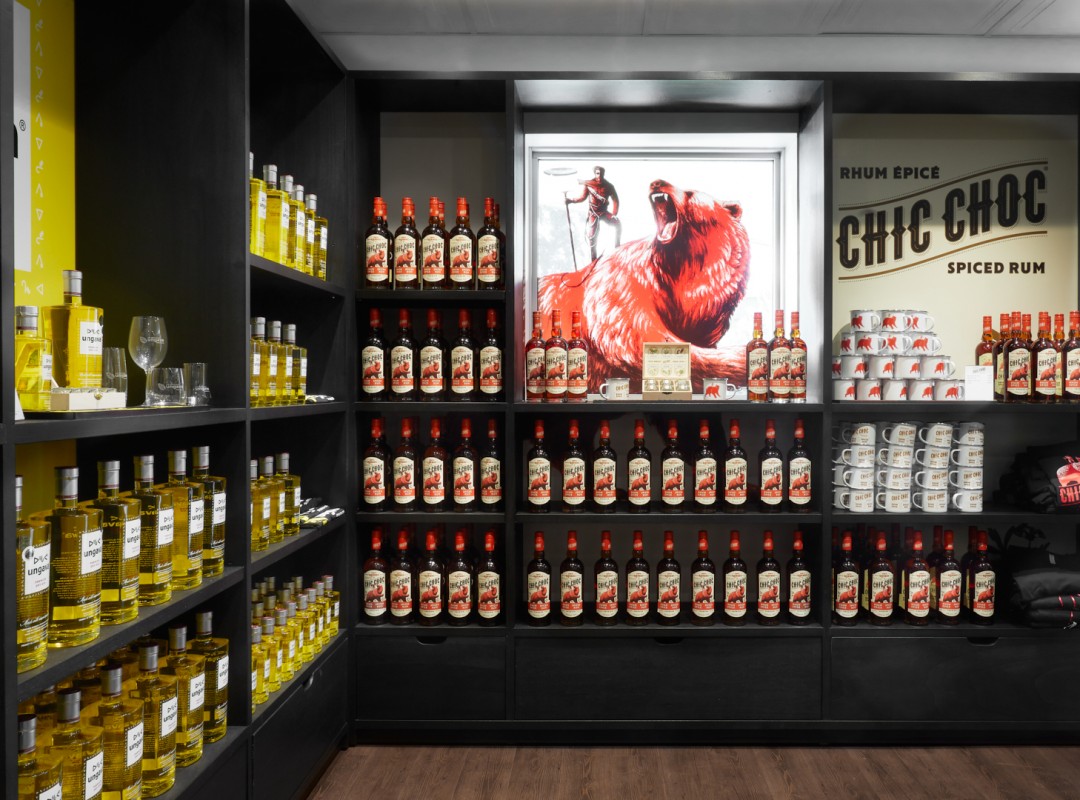 A New Very Attractive Boutique
With the Holiday season approaching, the timing is perfect for discovering this recently established boutique and to let yourself be tempted by all the treasures it holds.
Right away, as you walk in the boutique, you are graciously handed a welcome cocktail, a special offer, valid until December 22. You'll also have the opportunity to taste their high-quality spirits for free and to receive tips and ideas to concoct the best cocktails for your guests. Ungava Gin, Quartz Vodka, Chic Choc Rum, Cabot Trail Cream and Maple Whisky and Canadian Shield Whisky are some of the products you can buy at the boutique. They're all excellent to drink on ice or as cocktail bases to give to someone dear to your heart, or to treat yourself!
Here, you'll also find gift ideas to slip inside your Christmas stockings such as cups, toques, sweaters, and cocktail accessories, all with the emblematic brand of the distillery. Gift kits are also available to put under the Christmas tree for your kind host. The boutique is a true inspirational stop for the Holidays!
Quality Products
With numerous awards from all around the world, the distillery develops its spirits in small quantities and stands out through its use of the highest quality, natural and local ingredients; Another reason for buying these amazing Quebec elixirs.
Ungava Spirits reminds you to consume their products with moderation.