Auberge du Grand Lac
Spa package
Magog
Rating in progress
A day of exceptional relaxation to reduce your stress and revitalize your body and spirit. Enjoy our comfortable rooms and a day at Spa Bolton.
1 Night | Starting at
$249CAD
Per pers., double occ. / Taxes not included, Gratuities not included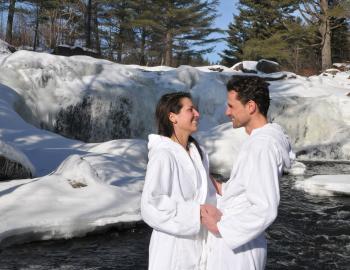 L'Iris Bleu
White winter sale!
Bolton-Est
Surrounded by fairytale winter landscapes, enjoy the warmth and cosiness of a charming old
inn!
2 Nights | Starting at
$140CAD
Per pers., double occ. / Taxes not included, Gratuities not included