This recipe for soft and delicious bread came from Fernande Roy Breault of Beebe. She bakes her steamed brown bread before the children return from school so they can have it as a snack. In most English-speaking families, it was served for supper on Saturday evening, along with baked beans.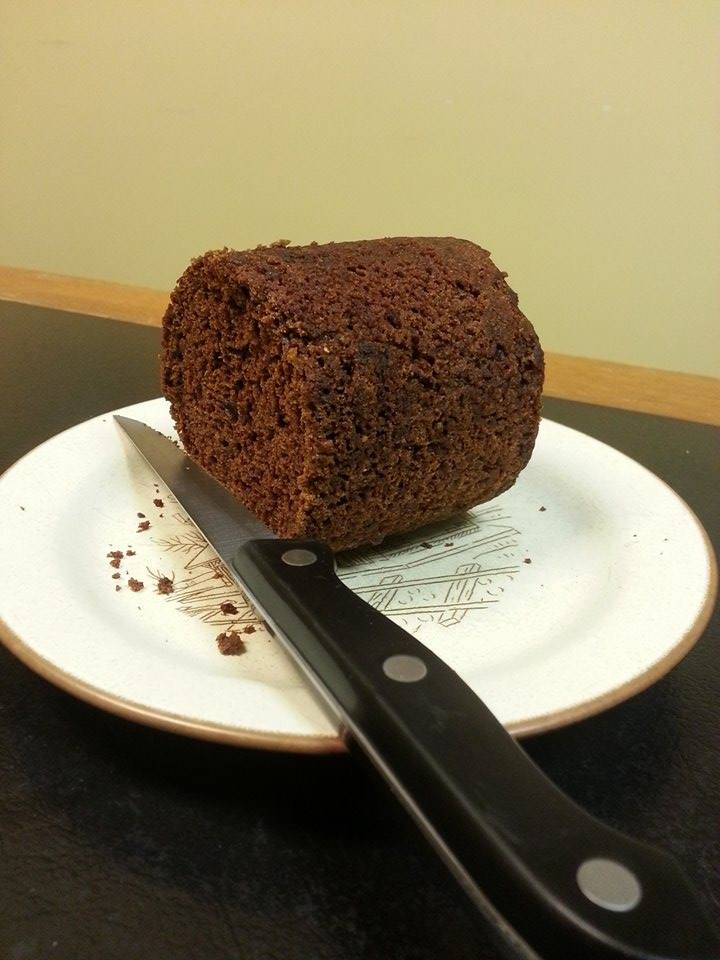 Ingredients :
2 cups milk  (500 mL)
1½ tbsp. fresh lemon juice (22 mL)
1 cup corn flour  (250 mL)
½ cup white flour  (125 mL)
1 cup whole-wheat flour (250 mL)
1½ tsp. baking soda  (7 mL)
1 tsp. salt  (5 mL)
⅔ cup molasses  (175 mL)
Makes two loaves.
Two 796-mL cans are required for this recipe.
Instructions:
1) Add the lemon juice to the milk, stir it, and let it sit for 15 minutes before using. It's normal for the milk's texture to change.
2) In a large bowl, mix the corn flour, white flour, whole-wheat flour, baking soda, and salt.
3) Gradually add the molasses and the milk, and beat until thoroughly mixed.
4) Grease two 28 oz. (796 mL) cans that have been emptied and cleaned. Pour the dough into the cans and cover them with greased aluminum foil, tightly tied with string to seal the cans.
5) Place a rack in the bottom of a large, deep pot, put the cans in the pot, and pour cold water into it until the water is halfway up the sides of the cans. Cover the pot and bring to a boil, reduce heat, and gently simmer for two hours.
6) Remove the cans from the water and let them sit for a few minutes before removing the bread. To remove the bread, run a knife around the edges and then turn the cans over onto a rack. The bread can be frozen.
Translation of a recipe from the book La cuisine traditionnelle des Cantons-de-l'Est by Micheline Mongrain-Dontigny.