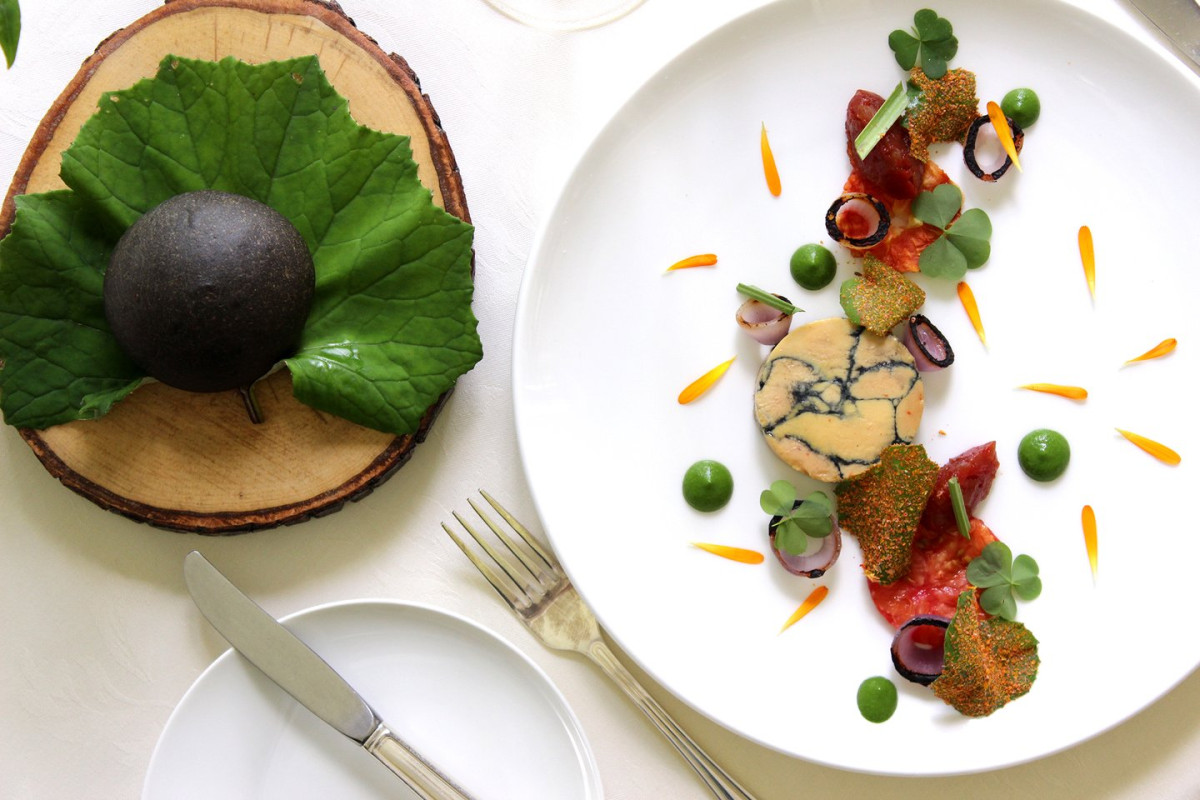 Le Hatley restaurant at Manoir Hovey
The cuisine at Le Hatley, reflects the passion for the region's history, its bounty, and its natural beauty. The Chef and his team has developed an amazing concept: seven different cuisines, all evolving with the seasons and placing terroir products at the forefront of the restaurant offer. In summer, dishes are garnished with Quebec aquatic plants such as sea asparagus, sea spinach and fresh sea weeds. In fall, the highlight of the menu is the duck and the exceptional foie gras while in winter, the Winter Harvested Apple Vinegar as well as other staples are the notable products of the restaurant. With its exceptional wine list, its view overlooking lake Massawippi, the English garden of the Manoir and its colourful plates, it is simply not-to-be-missed in the Eastern Townships.
You must absolutely try: Everything! This is why we suggest the discovery menu. It's a delicious way to sample all the different flavours offered here.