Thought you had nothing on the agenda for this weekend? Well, have we got news for you! Here's a selection of fun things that will make you wish Friday was already here!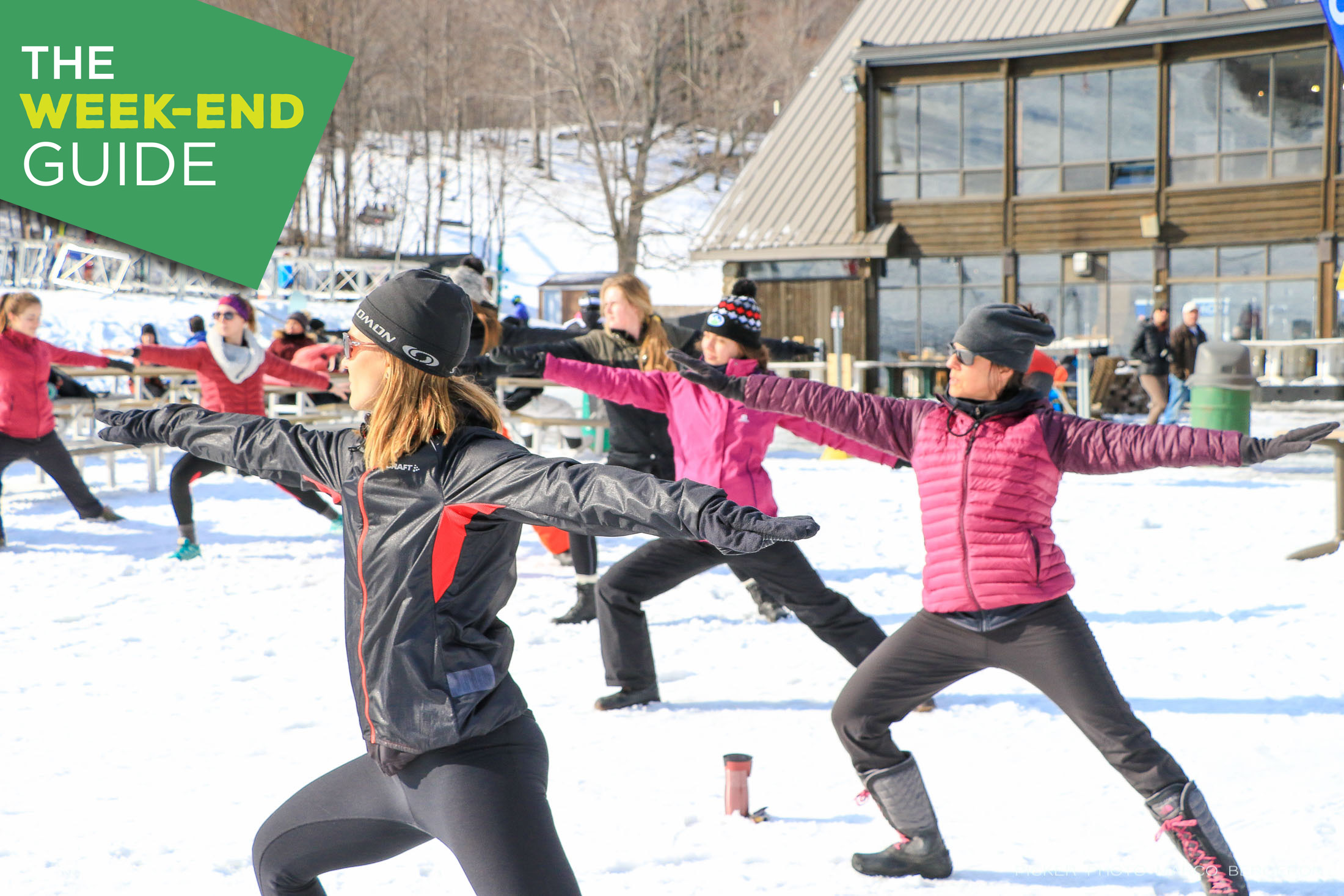 Savour the flavour of Mont Orford On Friday, there will be a fondue evening. A torchlit descent of the mountain will be followed by a meal of raclette made with yummy cheese products from La Station – truly a unique experience!
On Saturday (and also on Sunday) you can enjoy free tastings of products from La Pinte (flavoured milk), the Fabrique de bagels Café Noir and chocolat maker Vanden Eynden, during the "week-end à saveur locale" – a weekend of "savouring the flavour" of Mont Orford.
You can enjoy other activities as well - a guided hike through alpine or forested terrain, snow yoga, or a 60-minute skiing initiation course (5 years and older) for only $25, which includes a lift ticket for Mont Giroux. Truly an action-packed weekend!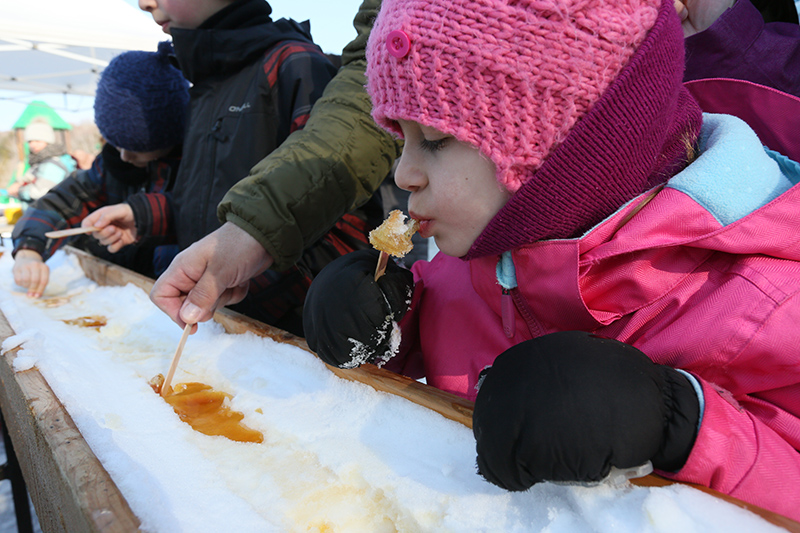 Challenge La Créature… and celebrate winter!
The « Creature » in question is a breathtaking (in both senses of the word!) fat bike race – one of the events during Coaticook's Fête des Neiges. Many exciting activities are on the agenda (especially for youngsters). Visitors can try their hand at the brand-new sport of snowskating - riding a modified skateboard (minus wheels!) across the snow… 
In addition to enjoying the snow fest, you can sample local products from Verger le Gros Pierre and the Microbrasserie de Coaticook.  
So - you think (or maybe believe!) that you're the sporty type?
Many folk are familiar with Défi des Collines, the mountain footrace held in September, but the organizers have decided to make it even more challenging by organizing a snowy version! The race kicks off on Sunday in Sainte-Catherine-de Hatley (Katevale). C'mon all you sporty types. You know you can do it!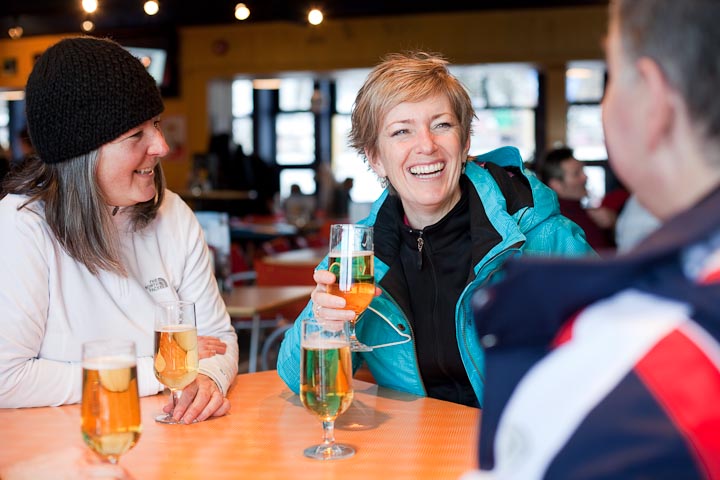 Stay up late and cheer on the Olympic athletes!  
On Saturday night, you can watch the Games on giant screens, during Bromont's nuit blanche. Great ambience, music, food and, of course, night skiing.
La Soirée Polaire – a Polar evening with a warm ambience!
On Saturday evening, starting at 8 :30 pm, you can party in the great outdoors at the Soirée Polaire, an event organized by La Jeune Société (a youth organization) and Centro (a business group). A deejay will get the party going and you can warm up inside a huge igloo with a live performance by the band Qualité Motel. Get your tickets here (45$)!