What to do this weekend – Brome-Missisquoi in the spotlight
The dazzling fall colours typically reach their peak during the long weekend of Canadian Thanksgiving (October 10-12). It's also the time of year when you can experience the gathering of the grapes at the many vineyards along the Route des vins (Wine Route). Follow the guide for a weekend of leaf peeping and local produce in the region of Brome-Missisquoi.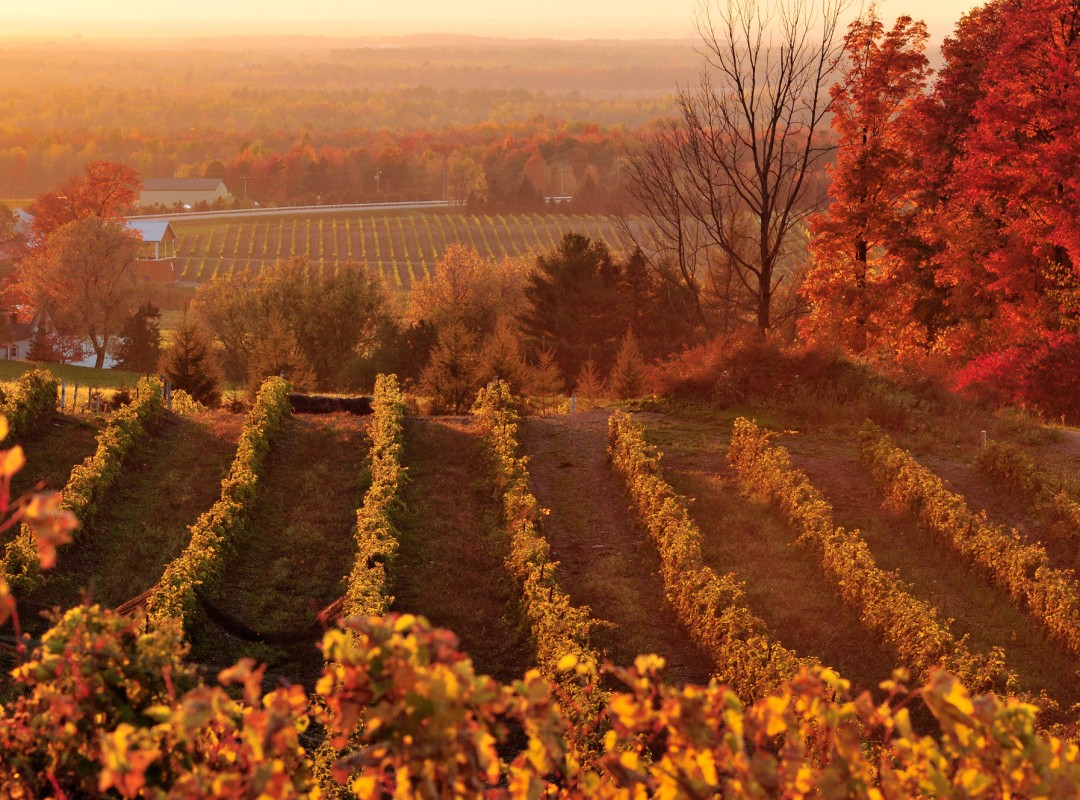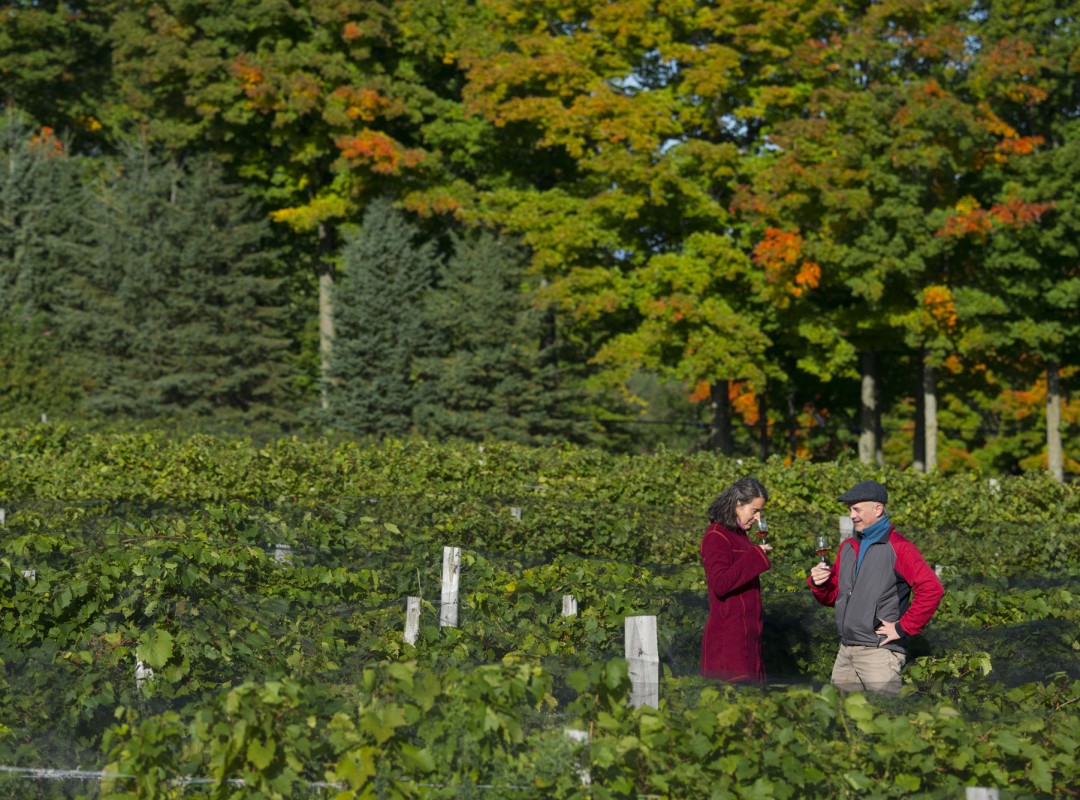 The grape harvest has begun
The fall is the time of year when the vineyards around the region harvest the grapes, ready to be turned into wine for the next vintage. Visitors can drop by the facilities to watch the wine-making in progress and meet with the winemakers, amid colourful settings ablaze with the changing landscapes.
Vignoble Domaine des Côtes d'Ardoise is the site of an outside sculpture exhibition - Nature et Créations – comprising around 100 works of art, laid out around the grounds of the property.
Admire the colours from a chairlift
To appreciate the fall colours in all their splendour while breathing in some fresh mountain air, head for Bromont or Sutton, where a chairlift will lift you skywards. Bromont, montagne d'expériences is offering a 'Télécabine' package, which includes a slew of activities such as mountain hiking, disc golf, bungee trampoline, a climbing wall and inflatable games. On offer at Mont SUTTON is a bar serving local wines, courtesy of the Brome-Missisquoi Wine Route.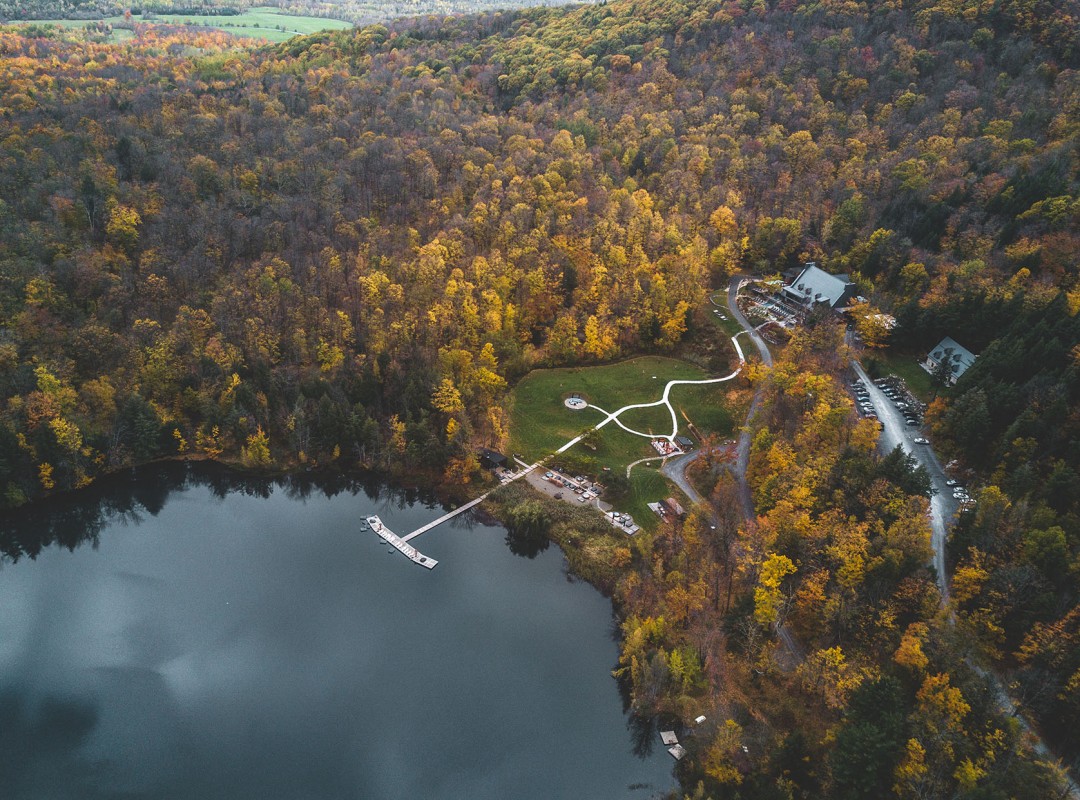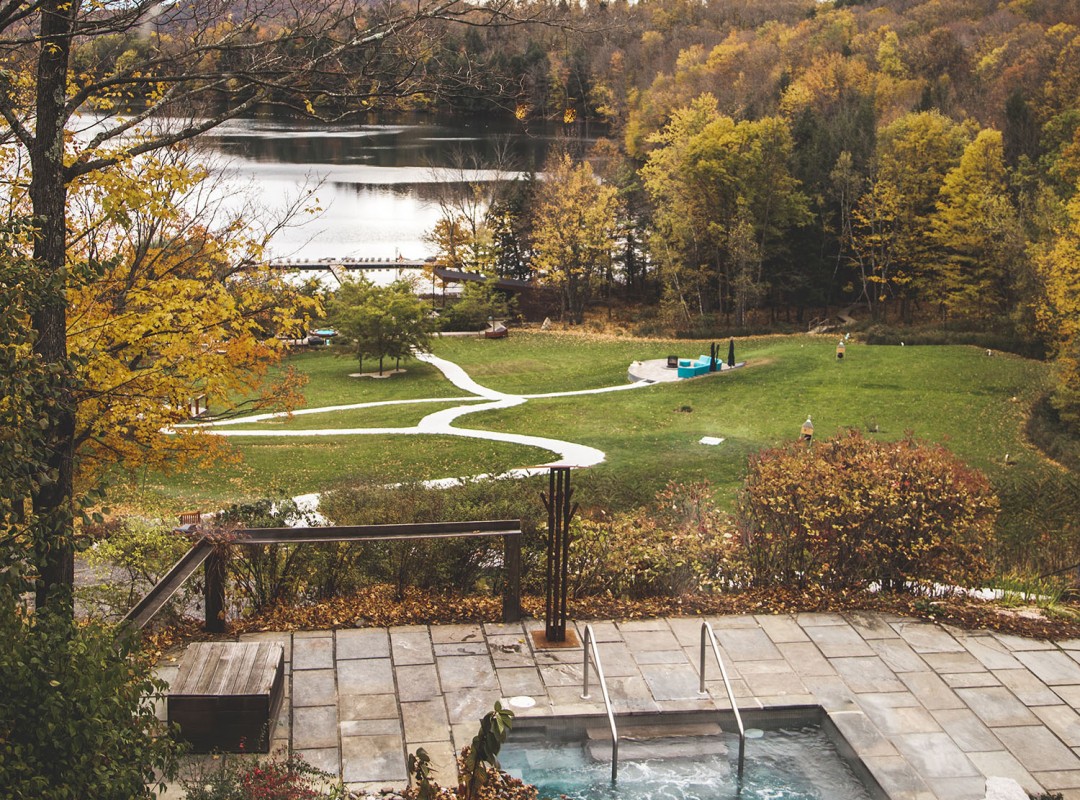 Relaaaaaax - it's spa time!
Now that the cooler weather is drawing near, it's the perfect time for a day out at a spa. There are several in Brome-Missisquoi, notably the famous Balnea Spa situated on the shore of Lac Gale. Lumami, its restaurant, serves healhy dishes featuring local produce.
Plan an outing to an apple orchard
Think of fall and apple picking springs to mind! The trees are laden with fruit and a number of farms and orchards around the region offer U-Pick opportunities. They include Domaine de Dunham and Ferme Cidricole Équinoxe in Farnham – picturesque spots equipped with picnic tables where you can munch on an apple or two while you enjoy the scenery.
COVID-19 REMINDER!
The region of Brome-Missisquoi is currently designated as an 'orange zone'. If you live in a 'red zone', health officials recommend that you do not travel outside your area to other zones.