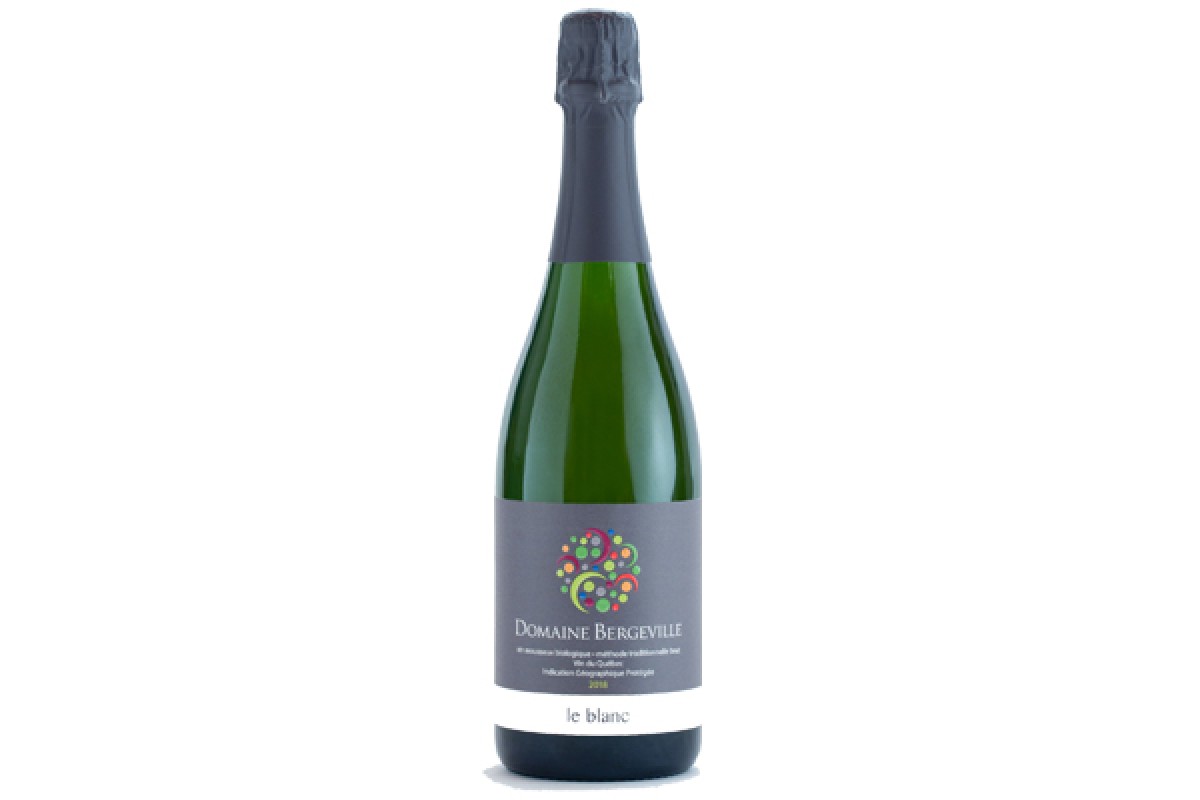 The only vineyard in Quebec to produce organic sparkling wines, Domaine Bergeville offers several cuvées that will surely please amateurs of sparkling wine. Le Blanc Brut  2019 is aged on lees for 12 months giving it more length on the palate. On the nose, we detect notes of white flowers, peaches, yellow apples, pears and honey. On the palate, the bubbles are very persistent and we discover a touch of minerality with a Bergeville signature. Its acidity is clearly present and sharp, and its sugar level is rather low for a cuvée "brut". Overall, it's a very well-balanced sparkling wine.
To pair with oysters or crispy hors d'oeuvres. 
Price: $30
Available at the vineyard, the SAQ and in certain restaurants and fine grocery stores throughout Quebec.