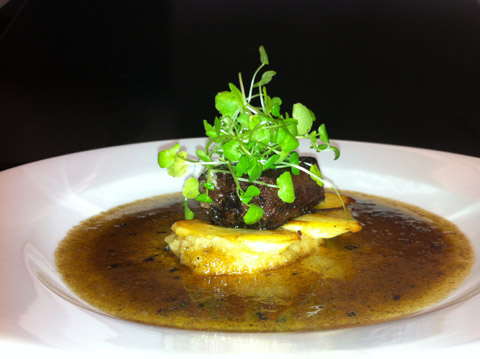 For 4 persons


Ingredients
240 g of pork blood pudding from Salaisons Théberge
250 g of apples sliced in wedges
40 ml of apple juice
12 slices of parsnip
Honey to taste
One pinch of cardamom
1 shallot
4 dates
Préparation:
1) Slowly cook the apples, shallots with cardamom then add the apple juice. Rise to a boil and blend it.

2) Place two tablespoons of the apple compote in the center of the platter and keep warm.

3) Fry the pork blood pudding with parsnip approximately two minutes on each side.

4) Dress the parsnip first on the compote then add the blood pudding.

5) In your skillet, add honey drippings until caramelized and then coat the plate around the blood pork pudding.