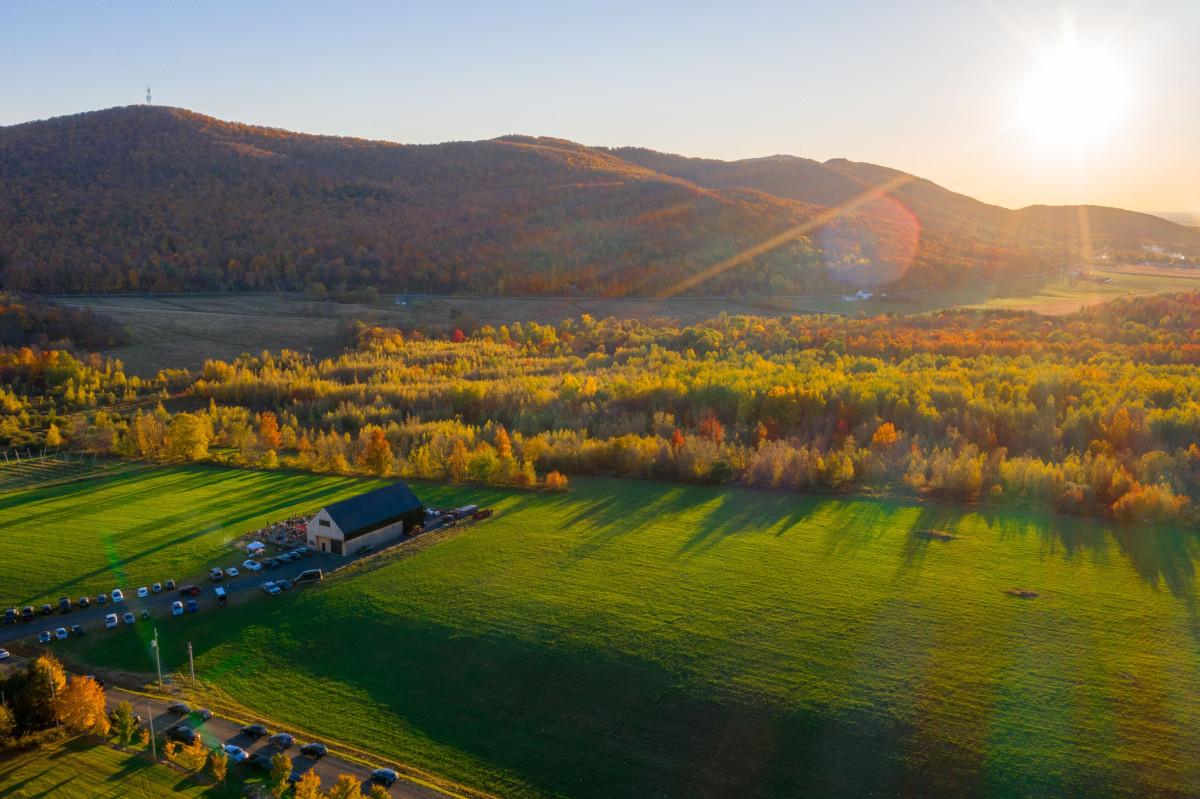 Take time to explore our local communities
Only an hour from Montreal and stretching along the border of the U.S. states of Vermont, Maine and New Hampshire, the Townships are replete with quiet country roads and communities where life unfolds at a relaxed pace. It's the ideal destination for a road trip and you'll find lots of reasons to linger – heritage buildings (many of which are architectural gems), shopping areas (with boutiques, art galleries and craft shops), gourmet restaurants and parks where you can enjoy the great outdoors.
The Granby region for example, is known for agritourism and its great restaurants, while the Brome-Missisquoi area is the wine-producing hub of the province (delineated by a Wine Route). From there you can follow the Townships Trail (Chemins des Cantons) which takes you to the shores of scenic Lake Memphremagog. Culture vultures will love hanging out at the museums in Sherbrooke. If you're looking for some exercise, you can take a walk in Val-Saint-François or around the "Cittaslow" town of Lac Megantic.