Discover Eastern Townships with

 
Agri-tourism experience

Is discovering the expertise of producers, reflected inthe quality and diversity of products offered at the farm and also the interpersonal skills of producers/hosts apparent during a visit.

Sutton's Gourmet Tour

Sutton is known for its magnificent mountain, rural scenery and its authentic and friendly village. Now you can discover another side of Sutton with the new Gourmet Tour.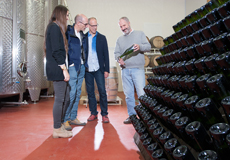 Kava Tours 
The only company in Canada specializing in tours and packages on the Wine Route. We offer two unique formulas: Wine Route Passeport and guided tours with transportation.