The Eastern Townships region is home to fifteen or so world-class microbreweries. Some have won prizes, others have a made a name for themselves through world of mouth alone, while a handful have even made the national headlines on more than one occasion. Thirsty yet? Here are 18 standout sips.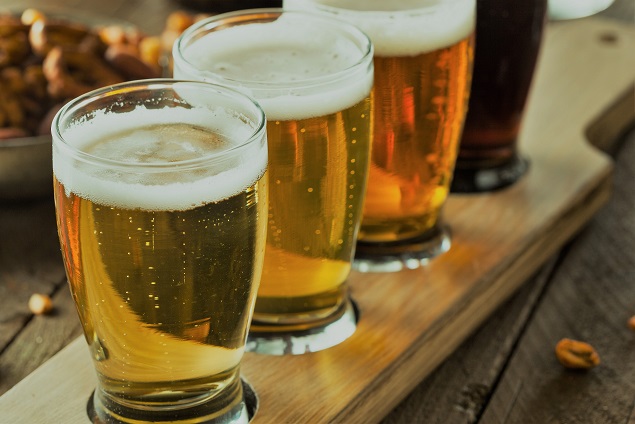 Quaker Stout (Oatmeal Stout)
Raison Merveilleuse (Session Belgian IPA)
InsPirAtion (IPA)
Imperial McMaple (Maple Ale, available in the spring)
La Factrie (Belgian White)
La Spello (Pale Ale)
La Grisette (Grisette)
L'Or blanc (Belgian White)
Viti vini cuvée de Coussergues (American Wild Ale)
Sirkawa Costa Rica (Imperial Stout)
Cyclope Thêta (IPA)
La Porter Coco Chipotle (Porter)
Leo's Early Breakfast (IPA)  
La Vache blanche (Ale Blanche)
L'Abysse de la Gorge (Oatmeal Stout)
Session Abénaki (Session IPA)
Lion's Pride (Dark Brown Ale)
Ralph Merry (Scotch Ale)
Agree with our picks? Think we left one off the list? Want to share your favourites? Write to us!
Brasseurs des Cantons 
To find a microbrewery in the region, consult Brasseurs des Cantons's map! 
Sip Your Way Along the Route des Bières 
The Route des Bières is a one-day journey that's a must-do for any beer lover. Because driving and beer flights don't mix, you'll take a luxury minibus from Montreal to the Townships. On the menu? Four microbreweries, sixteen tastings, one tasty meal, and an unforgettable day!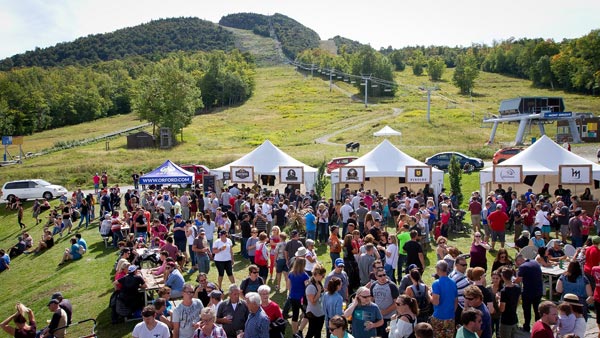 Two Essential Events for Beer Enthusiasts
Rendez-vous Fest. The first edition of this festival is happening August 25 and 26 at Davignon Park in Cowansville. Think music, beer and a fun and festive ambiance for all! Must-sees include singer Rosa Liricchita and the band Caravane, as well as the many local microbreweries offering tastings on-site. It's a rendezvous!
La Grande Coulée d'Orford Beer Festival. On September 15, 16 and 17, Orford comes to life with music, fall foliage and craft beers from 15+ artisan brewers. The three days are jam-packed with tastings, conferences, workshops and activities. Our advice? Ride the chairlift to enjoy the view—and your brew!