A veritable winter playground, Parc régional du Mont-Ham is the place to be this season.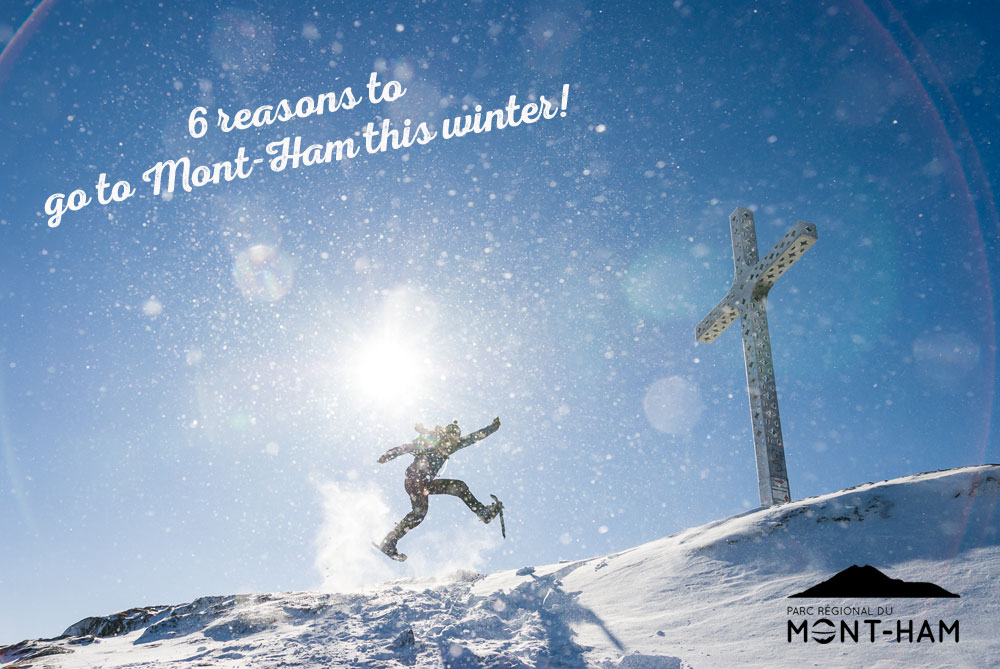 Small Mountain, Big Thrills
Standing tall at 713 metres, Mont-Ham has a lot going for it. Tucked in the heart of the Parc Regional Mont-Ham, the mountain offers a wide array of activities sure to exceed the expectations of even the most die-hard outdoor enthusiast. A choice spot for hiking, adventurers will be happy to hear that the mountain doesn't take any time off during the winter. In fact, the cold months offer some of the best opportunities for exploration! Here are 6 activities sure to inspire you to lace up your boots, stat.
1 A Stunning Panoramic View
The Intrépide trail isn't for the faint of heart: It leads you almost straight up to the summit. And while it will challenge you, it will also reward you for your efforts with a stunning panoramic view. Prefer something less intense? Don't worry: There are 18 kilometres of trails to choose from, catering to every fitness level. Depending on the weather conditions, crampons might be necessary (they're available to rent on-site). Otherwise, climb on foot or snowshoes. Want to cross-country ski? There are 6 kilometres of trails to enjoy.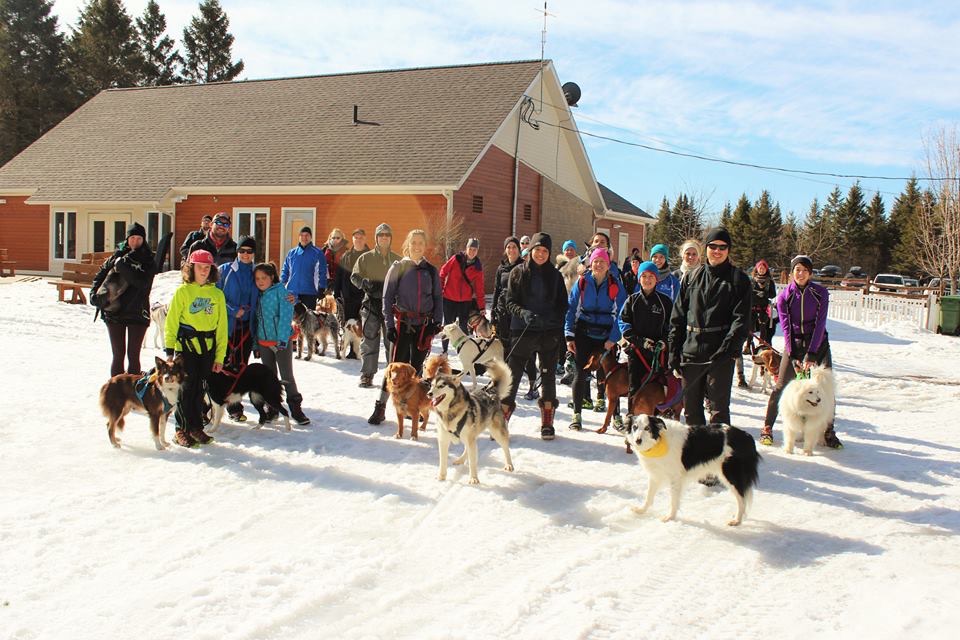 2 Share the Love with a Four-Legged Friend
In general, dogs are not permitted in the park. However, there are a few exceptions. This year, January 19 to 22 and March 16 to 19 are the perfect occasion to share a wonderful day with you four-legged friend. Don't forget to bring a leash: She or he will need to be kept on-leash for the duration of our visit. For the complete schedule dog-friendly hikes, visit the park's website. For reservations, call (819) 828-3608.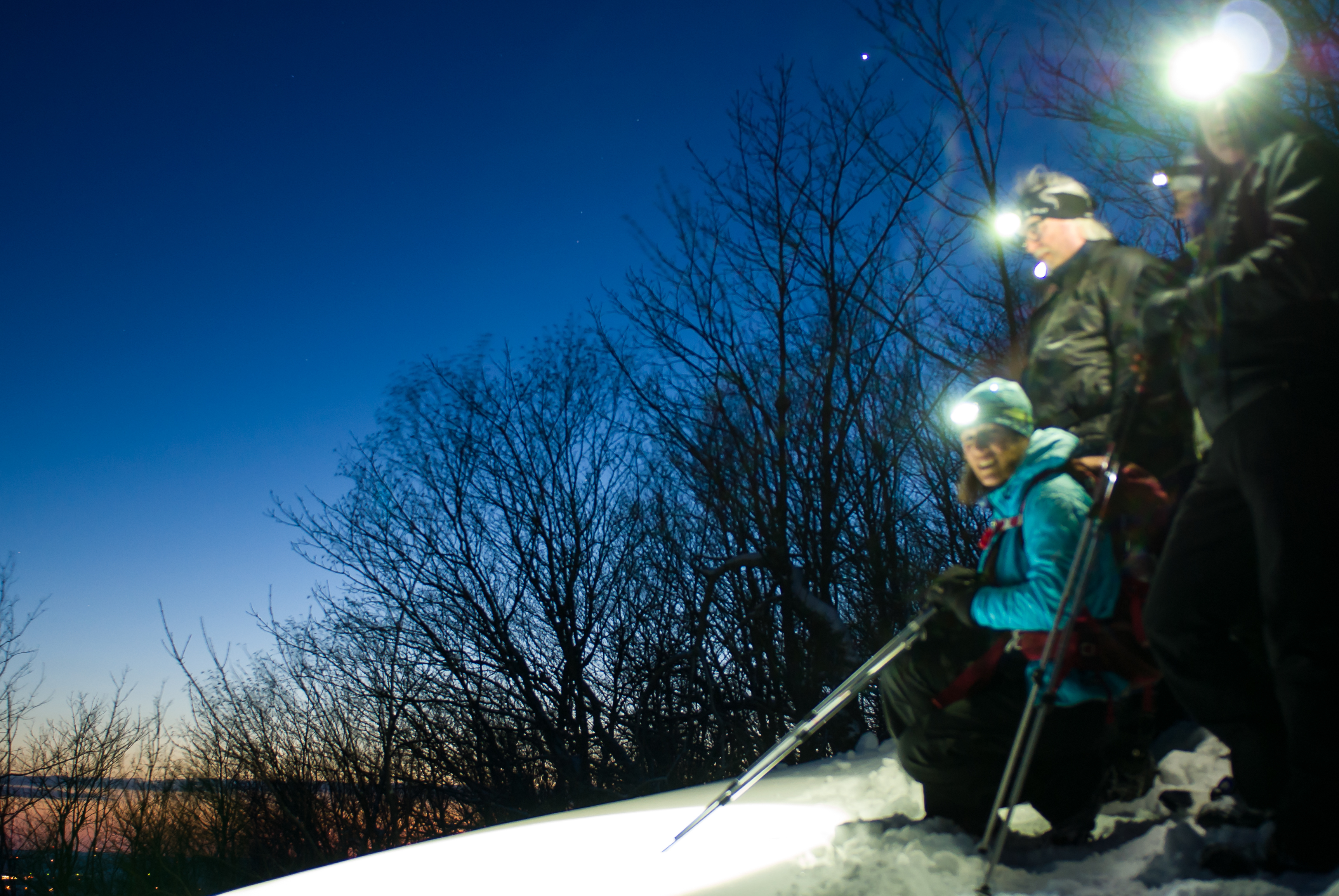 3 Explore Our Trails… At Night
With a guide, you'll set off into the woods around 7:30 p.m. and hike for about 2 hours. Bring your headlamp as well as snowshoes or crampons (or rent on-site). After your hike, a warm soup awaits! There is also a bar and pizza, should you have worked up an appetite. Next dates: January 26 and 27, February 23 and 24, and March 30 and 31. Spots are limited so call and book ASAP.
4 Enjoy the Célébrons l'hiver Festival
February 23 to 25 marks the first edition of Célébrons l'hiver.  With activities like night hikes, winter camping initiations, ski waxing clinics, live music and more, you won't want to miss it! Bundle up and come celebrate everything that's wonderful about winter at Parc Régional du Mont-Ham.
5. Catch Some Zzzs… On the Mountain
For maximum comfort, choose a rustic shelter with wood-burning stove, four beds and a table. Want to rough it a little more? Grab your most adventurous friends and enjoy an unforgettable (read: epic) weekend in a prospector tent (capacity of 4 or 8 people). 
6 Kids Play For Free
Staying overnight or participating in an activity like the night hike? Good news: Kids under 17 access the park for free.  
Special Offers
Rent a chalet at the Camping de la Rivière Nicolet, which is located just a few kilometres from Parc Régional du Mont-Ham's entrance, and you'll save 50% on your entry free.
Otherwise, you can enjoy a package deal from Auberge-restaurant La Mara, which includes access to the park, snowshoes, and a delicious table d'hôte meal (until April 13, 2018).