Boasting kilometres of well-maintained hiking, cross-country skiing and fatbiking trails, outdoor enthusiasts will find plenty of opportunity for adventure at Sutton. Stop at Plein Air Sutton or Diable Vert for a healthy dose of fresh air, heart-pumping fun and memories to last a lifetime… or at least until the next outing.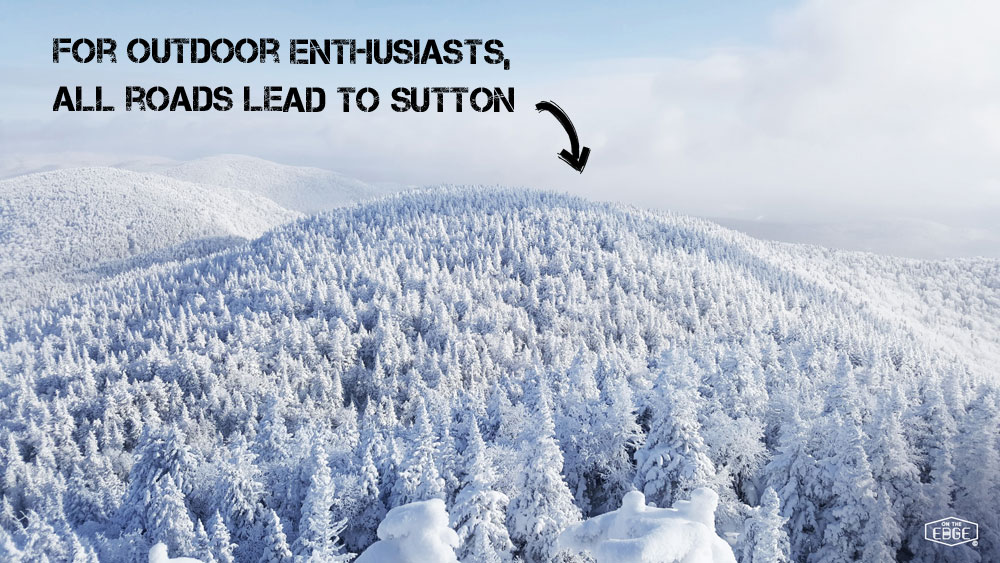 The Snowshoe Experience
Beginners and seasoned pros are invited to explore Plein Air Sutton's 21 kilometres of snowshoeing trails, many of which will lead you through a stunning 150+ acre centenary forest. For a unique outing, plan an evening visit on the full moon (next February 3 and March 3). The hike starts at 8 p.m. and is followed by a campfire and hot chocolate. Make the most of the special event by renting the shelter that can accommodate up to 12 of your closest friends and family members.
You can also spend the night at Diable Vert, where a stay in a rustic refuge can enhance your outdoor adventure. Options even include a tree house offering truly spectacular views! Nestled between Mont Sutton, Jay Peak and Owl's Head at 1,000 feet, Diable Vert offers a unique opportunity for outdoor adventure. The property boasts 14 kilometres of snowshoeing trails, perfect for a quick 30-minute jaunt or a not-so-quick 2-hour hike. Want to log even more mileage? The vast 275-kilometre network managed by several organizations (including the Sentiers de l'Estrie) is easily accessible from Diable Vert's property.
The Cross-Country Ski Experience
Whether you're with the kids or an ultra-competitive friend, you'll enjoy a beautiful day at Plein Air Sutton. If a challenge is what you're after, try the 6.5 kilometre stretch of groomed but untracked Nordic trails. That being said, 85% of the property's trails are accessible via cross-country ski, including several very hilly kilometres—challenging, to say the least! If you're up for it, there's backcountry terrain available, too. Clearly, if you're a die-hard skier, you'll be more than be well served by Diable Vert's exciting offering.
The Fatbike Experience
Enjoy winter biking? You'll like it even more as you tackle the network of intermediate and expert trails (about 10 kilometres' worth) tucked in the mountain's foothills, at Plein Air Sutton. Get your heart pumping and partake in an activity you'll want to enjoy again and again! P.S. Bike rental is available.