The Eastern Townships is tailormade to skiers of all levels. With its four mountains, each with its own unique characteristics, the region is a major draw for ski enthusiasts.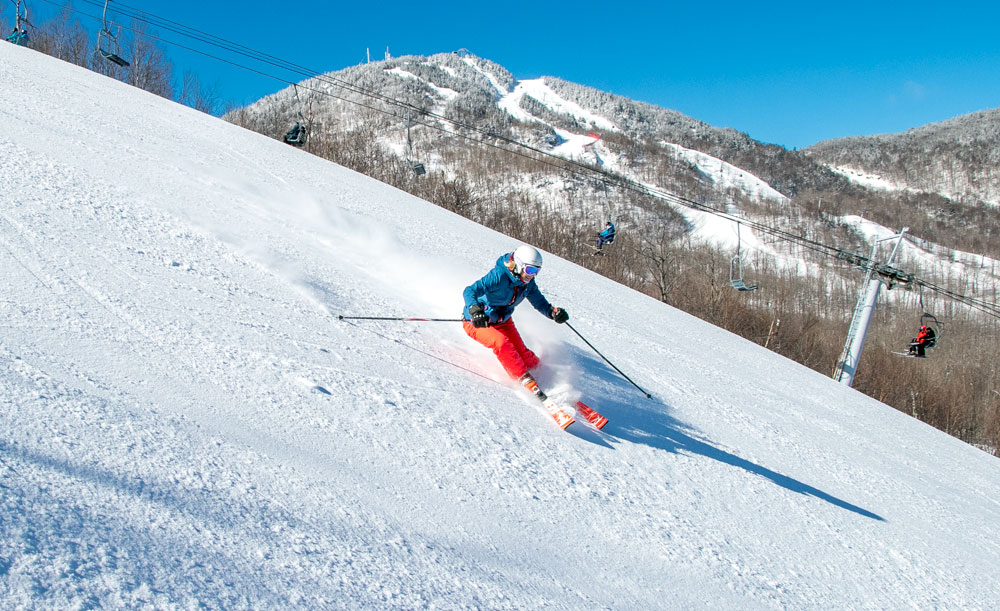 Direction Mont Orford 
Towering over Mont Orford National Park, Mont Orford encompasses four slopes, three peaks, three snowparks and 61 trails, of which 17 are wooded. 850 metres above sea level, Orford, with a vertical drop of 589 metres, looms over its neighbours, Giroux and Alfred Desrochers.
Orford offers a slew of different packages, promotions and events, such as family breaks, « Family Sundays » and a winter festival (Festival des plaisirs d'hiver on January 20 and 21).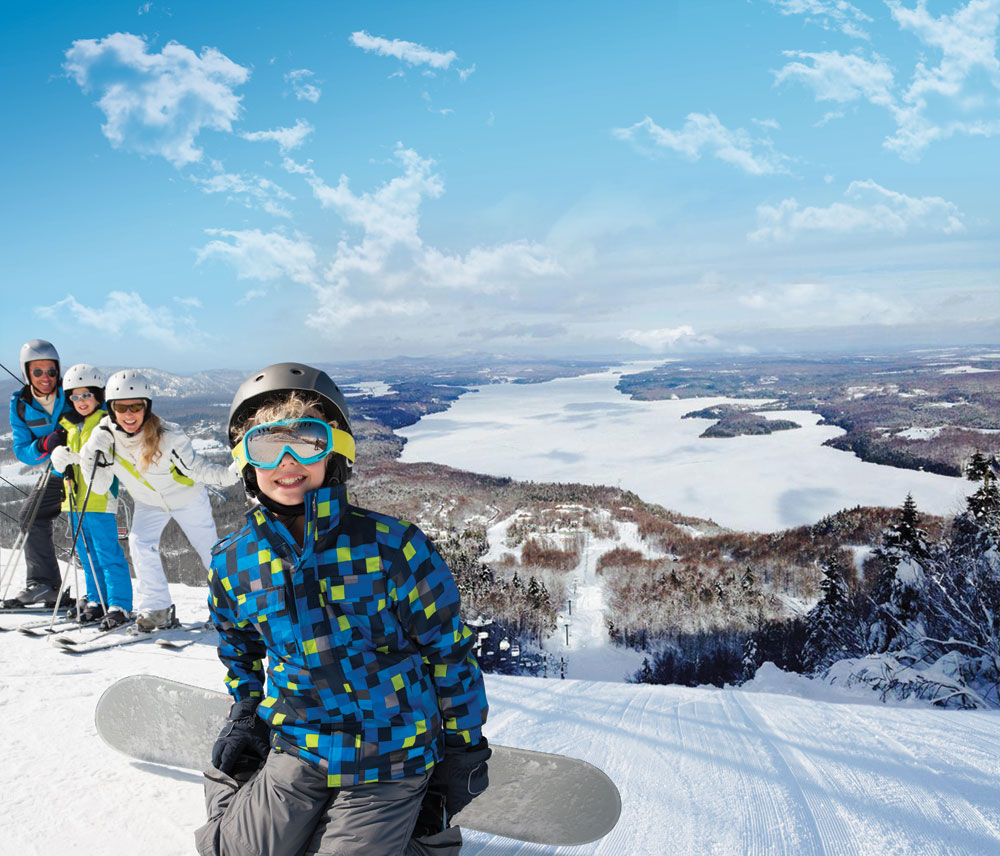 Direction Owl's Head
Owl's Head overlooks Lake Memphremagog and is so steep that you get the impression when whizzing down the trails that you might end up in the water! From its  summit at 540 metres above sea level, you get a spectacular view of the Saint-Benoit-du-Lac Abbey and the picturesque village of Mansonville.
This mountain is ideal for families because among it 52 trails are 16 that are designed for raw beginners. Owl's Head also has a choice of lodgings right on site - an apart-hotel and an inn at the foot of the mountain - allowing families to prolong their stay. This ski centre has another unique feature – an Adaptive Sports Foundation that offers people with limited mobility the opportunity to try different outdoor activities, including skiing.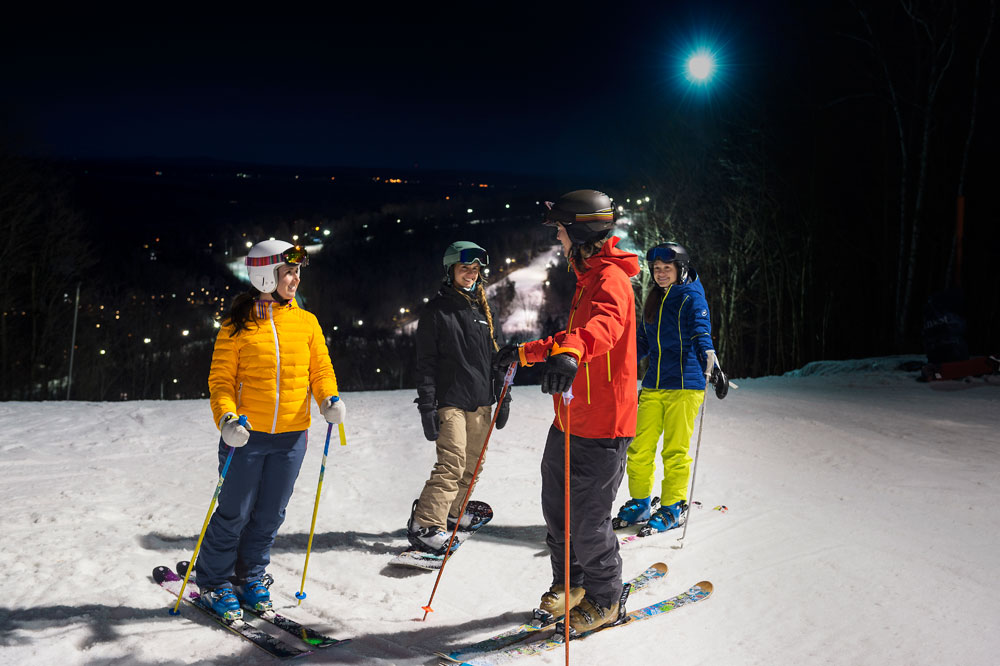 Direction Bromont, mountain of experiences
If you want to cram as much activity as possible into a single day, then Bromont, montagne d'expériences (the aptly-named « mountain of experiences ») is the ski centre for you! Situated at 516 metres above sea level, the mountain is cobwebbed by 143 lit trails (32 of them wooded), six recently enhanced snowparks and 102 trails, allowing skiers to keep going long after dark.
If you've no idea where to start, don't worry. The circuits are divided into runs aimed at different levels and abilities – family, adventure, contemplative, a grand tour and so on. The choice is yours!
Bromont, montagne d'expériences, also organizes lots of events throughout the winter season. An example is its program of « Nuits Blanches » designed around different themes – a selfie rally, X-Games, JO 2018 (the Winter Olympics on a giant screen) and so on - all laid on for you to enjoy!
Direction Mont SUTTON
Do you love glade skiing? If so, Mont SUTTON is the place for you! 45% of its 60 trails are wooded, guaranteed to get the adrenaline flowing… Also, due to the fact that there are 204 intersections on the mountain you can choose a variety of different runs when descending the slopes. Accessible to every level of skier, families included, Mont SUTTON offers experiences that are invigorating and fun. You wish to stay longer? Take advantage of the ski-dodo-ski offer, proposed by several accommodations nearby and enjoy your stay to the fullest! Another option is to participate in one of Mont SUTTON's many activities – Club 50+ (Tuesdays), « Ski Divas » (Thursdays), Valentine's Day contest, spring break activities, Easter rally, etc. There's never a dull moment!