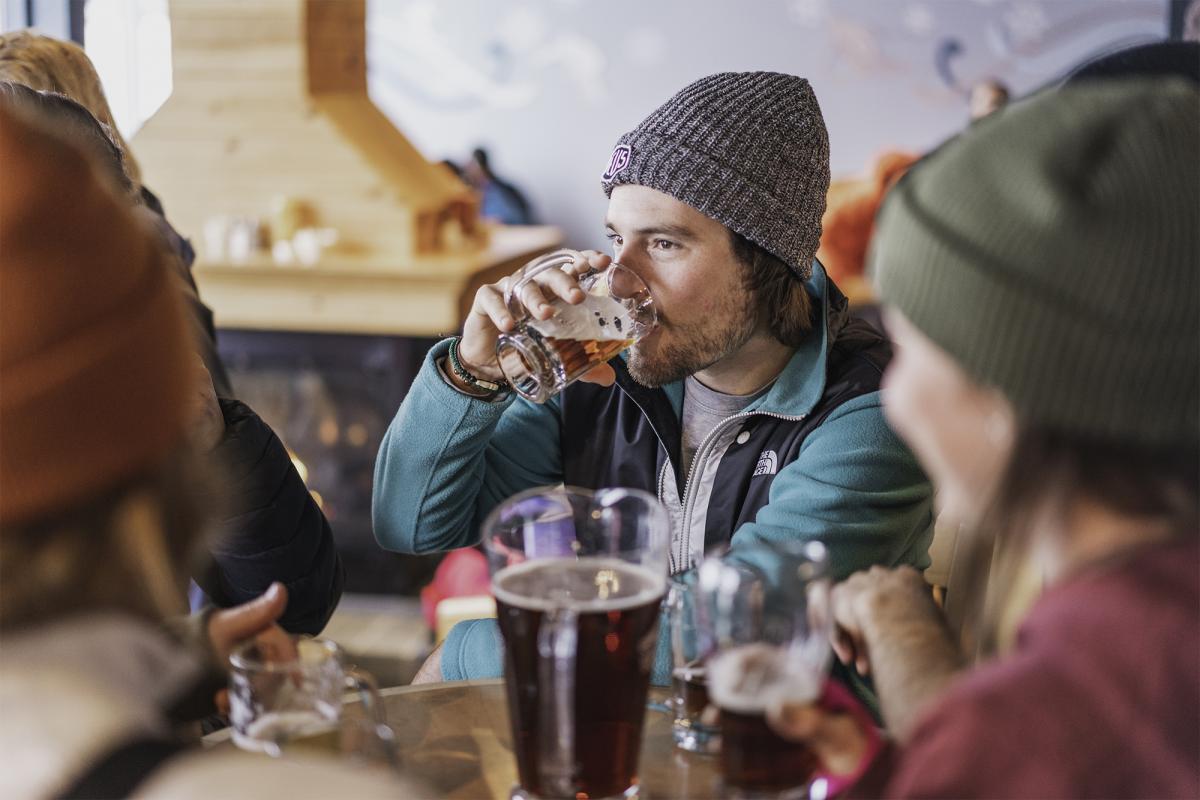 Mont-Orford
The Slalom Pub, inside Mont-Orford's ski chalet, will offer you a well-deserved pause at the end of your day. Here, you'll find many microbrewery beers and a special après-ski menu with meals to share.
Do you feel like a change of pace? Just head out to the Burger Pub, a couple of minutes from the ski hill and near Mont-Giroux. A favourite among locals, in no time at all, you'll feel right at home here!
Feeling more like going to the Spa? Direction Estrimont Suites & Spa at just 10 minutes from the slopes! In the hot tub or on a massage table, this is the perfect conclusion to a ... perfect day.