Artifacts + mysteries = Merry House
Did you know that at the Merry House, kids can talk loud, touch and run? Surprising, no?
The Merry House is a new kind of museum that introduces its visitors to the history of Magog and its region, from the time of the Aboriginal peoples and the American settlers, up to today. A new attraction in the Eastern Townships (we are only open since July 2018!) the oldest house in urban Magog has many surprises for you.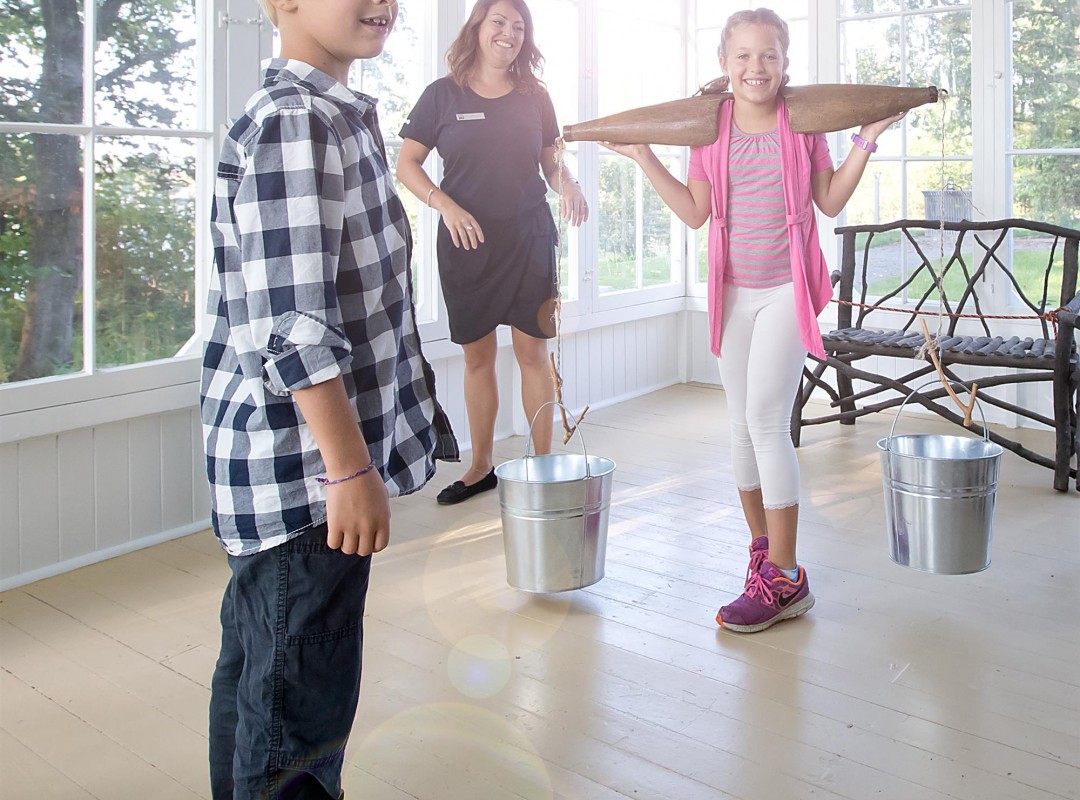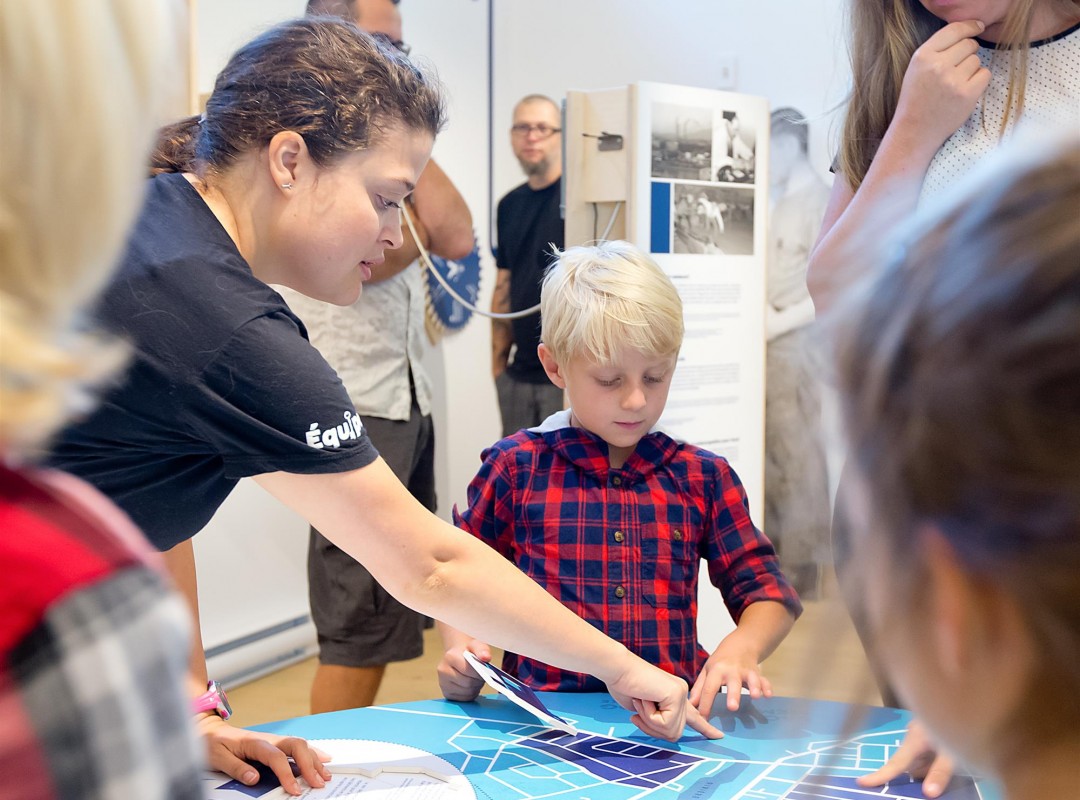 Several activities are presented especially to the families who wish to spend a fun and dynamic moment. The archeology workshop immerses the participants in the heart of history and allows them to become familiar with the archeologist work. Children manipulate artifacts, reproduce old pottery, etc.
In addition, our Seek and Find game is available to families as soon as they enter the House to spice up their visit. What better than a mystery to solve to stir the curiosity of our little ones!
The two exhibitions, on the history of Magog and on the textile workers, present several interactive and audiovisual elements: an interview on the archaeological digs of the Merry House, a cartoon of Ralph Merry talking about his life in Magog in the 1800s, a giant tactile memory game ... All of this plus other artifacts that are very eager to relive a moment!
Psst! Do you know why we have a sperm whale tooth in our permanent exhibition?
And to please the screens addicts, we add the mobile experience, a free outdoor activity, available at all times. From your mobile devices (we also lend), log on to our free WiFi to explore the outdoor site surrounding the Merry House. Geolocated park benches allow you to sit down and enjoy all the extra content in your hand.
And while you're outside, why not enjoy our picnic deck or Adirondack chairs to eat ice cream while admiring the river? Our site is open at all times and available for all to enjoy.
To end your experience, we invite you to visit our nice museum shop to find the souvenir that will remind you of your visit. Is it the memory game or the coloring book that will catch the attention of your family?
At any time, it is possible to visit the Merry House independently or in the company of one of our charming animator-guide during a guided tour. All our activities are included in the entrance fee, which is $ 25 per family (two adults and an unlimited number of children). We look forward to seeing you this summer!
Psst no2! Archeology workshops and guided tours are offered daily, depending on the guides' availability. To enjoy the wanted activity at the wanted time, please call us at 819 201-0727 to reserve your visit.