Tourism Megantic has come up with some great ideas – even last minute ones! – for the weekend of September 8-10.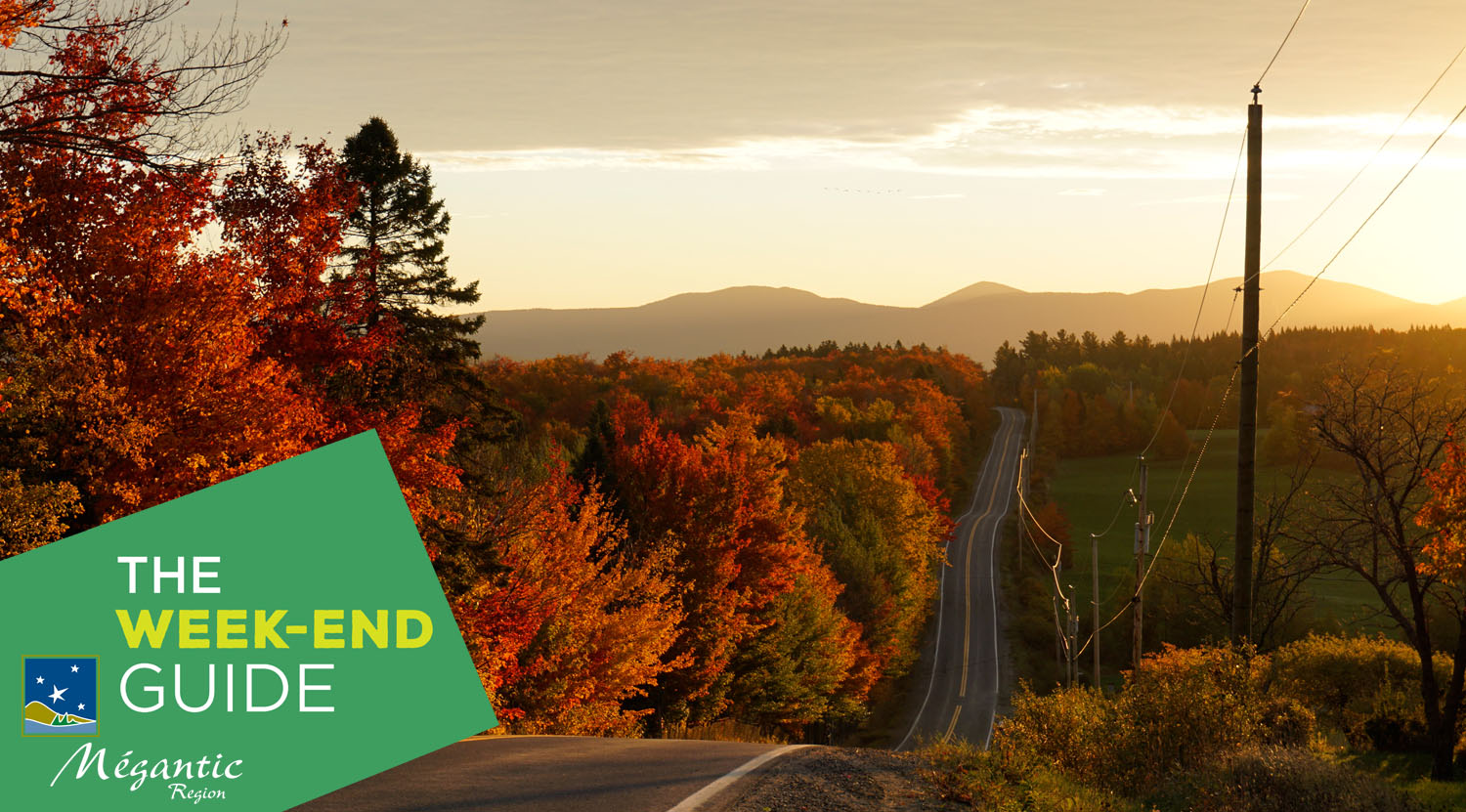 Enjoy National Parks Day
On September 9, head to Mont Megantic or Frontenac National Park because on that day there will be special activities and entertainment and access is free.
Mont Megantic, for example, will host (among other things) a workshop for children, a presentation about the Starry Sky Reserve and an evening show. In Frontenac National Park, visitors can take a guided hike or a boat trip (at no charge) in an area reserved for kids, as well as participate in a community meal. 
Hike Mont Belanger
On Sunday September 10, Mont Belanger is offering hikers free access to the trails that lead to the summit of the mountain. Situated at 3,018 feet (920 metres) above sea level, Mont Belanger offers spectacular views over the Megantic region and as far as northern Maine – guaranteed to take your breath away!
There are eight hiking trails, designed for all levels of ability. Do you like to pit your wits against Mother Nature? The challenging Face de Singe ("Face of the monkey") is for you!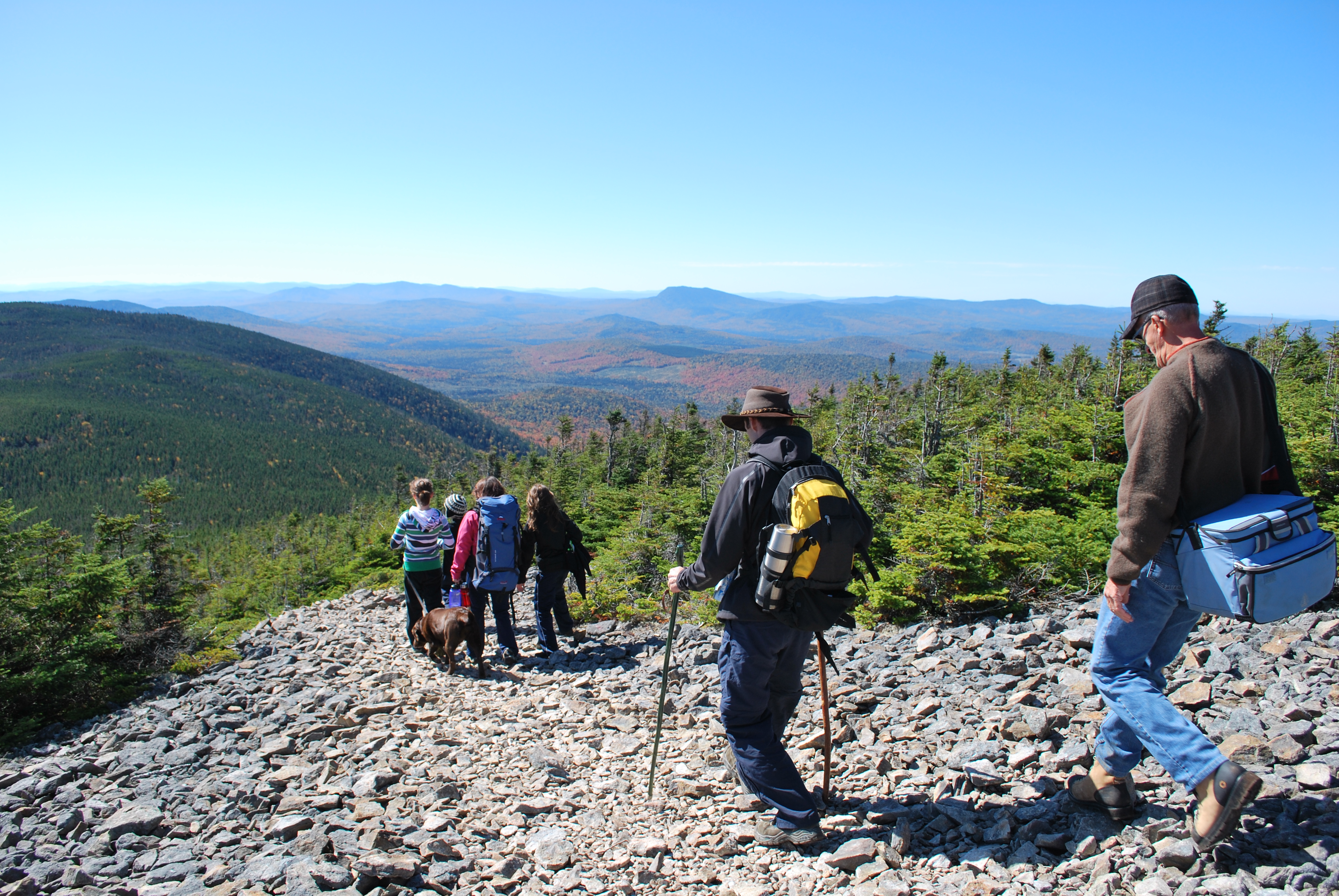 And over the next couple of weekends….
Climb the highest peak in the Townships
Want to take up a challenge? How about climbing Mont Gosford, which at 3,914 feet (1,193 metres) above sea level, is the highest mountain in the Townships? On September 16 and 17, the trails are free and at the end of your climb, you'll even get to nibble on a snack of sweet corn!
A venue imbued with history
Also on September 16, you can visit the Maison de Granit museum free of charge, as well as walk along the scenic Morne trail. Exhibits at the museum trace the history of the granite industry in the region.
Music at the mountain
At Mont Ham regional park, an event called Montagne et musique will take place on Saturday, September 23 – an opportunity to listen to wonderful sounds in an equally wonderful setting. Very appealing don't you think? The musical performance is free and there is no entry fee to the park for those aged 15 years and under.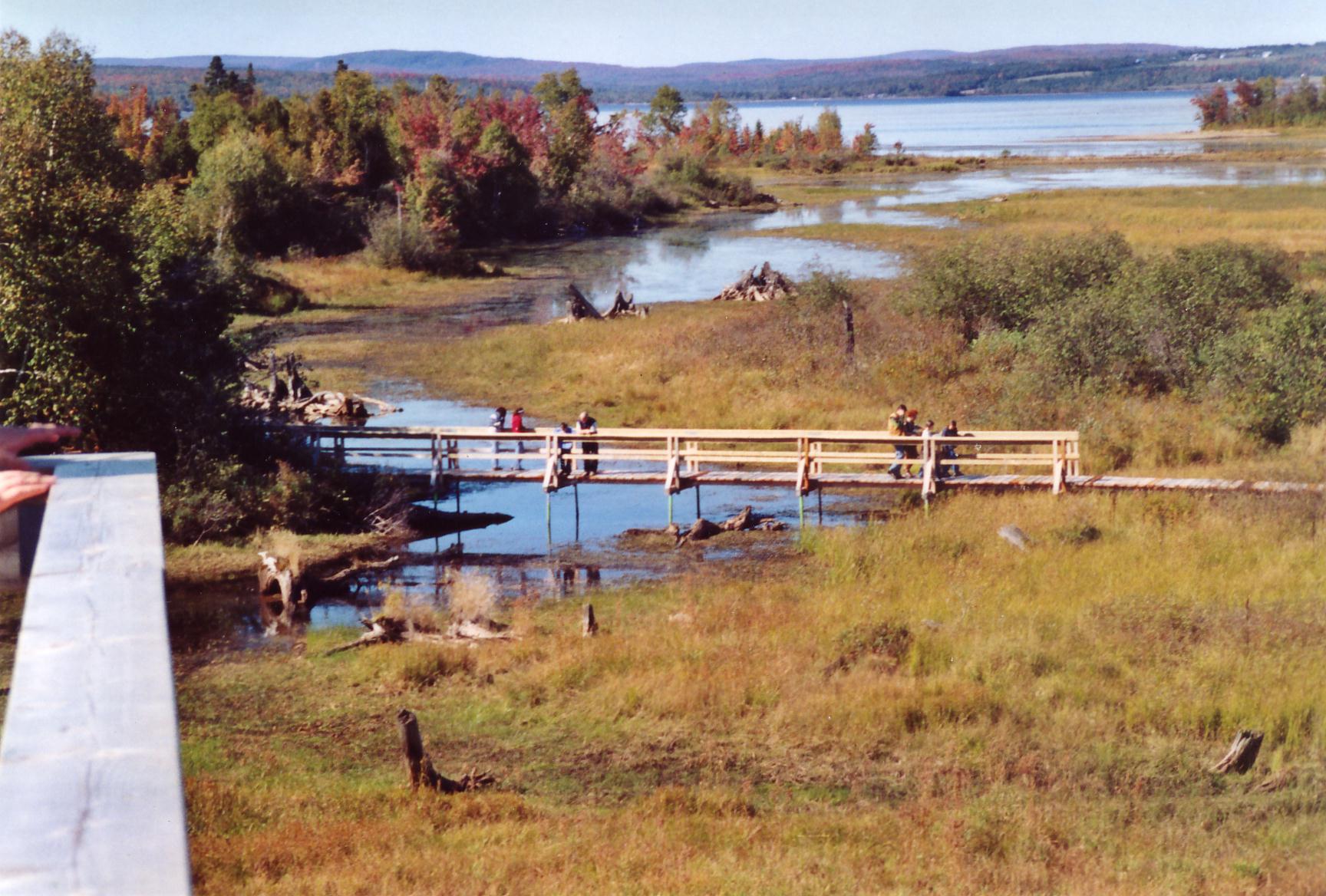 Explore the Maskinongé wetlands
On September 23 and 24 septembre, visitors have free entry to the Marais Maskinongé and the 24-foot (7.3-metre) observation tower, from which you can observe the wildlife that lives in the park.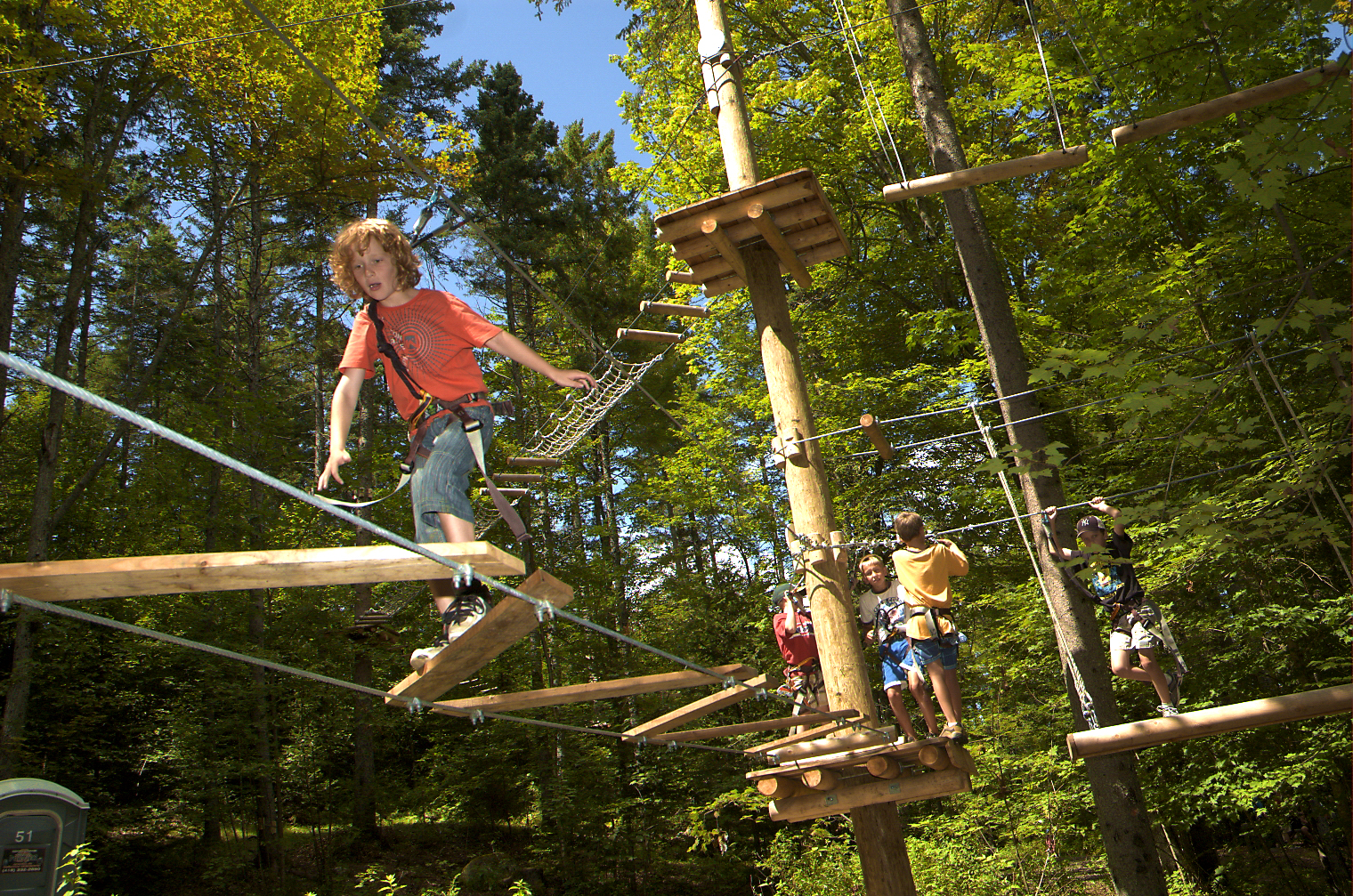 Skywalk among the treetops !   
Bring your youngsters to Arbre en Arbre, an aerial adventure park that is part of the Baie-des-Sables tourist resort. On September 30 and October 1, those aged 17 or under get in free. Hot chocolate awaits!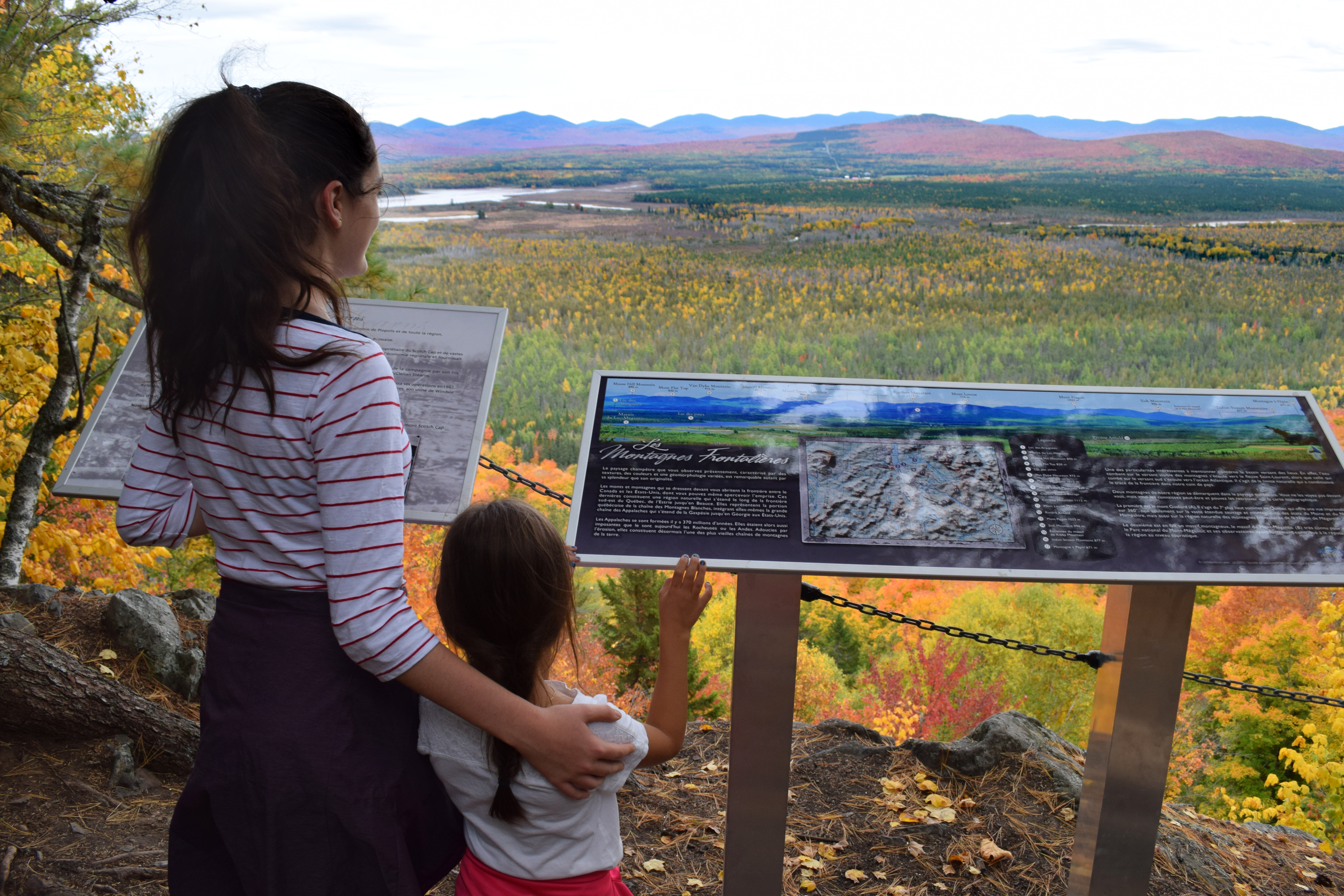 Discover a new mountain
On October 7 and 8, entire families are cordially invited to Mont Scotch Cap in Piopolis, one of the Cœurs villageois des Cantons. At the peak take a group selfie and on your return, you'll be entitled to a free homemade ice cream!