This weekend sees the start of the Journées de la culture throughout Quebec. The following are some examples of what's going on around the Eastern Townships, during these special culture days.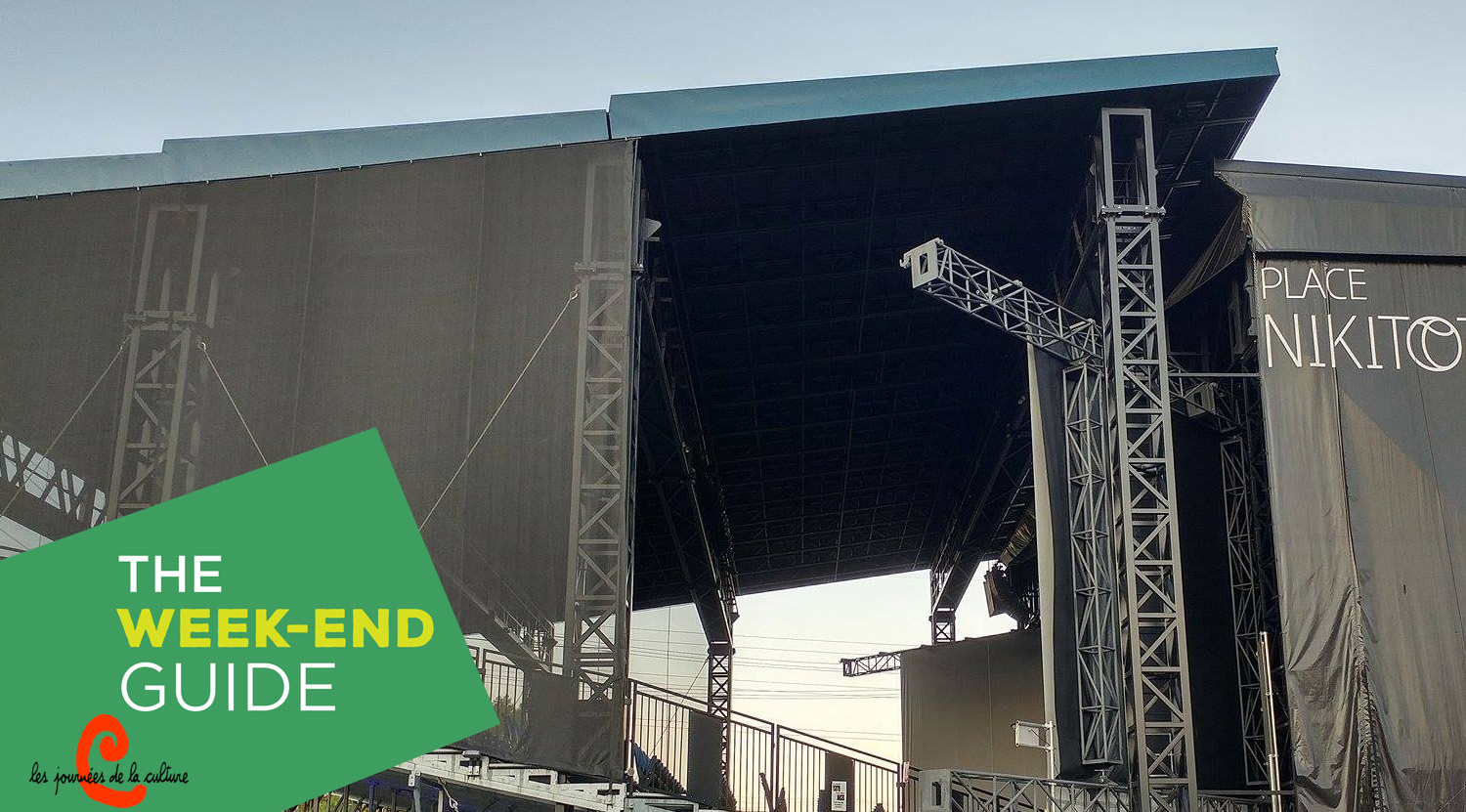 Sherbrooke
10 000 ans de présence autochtone commemorates the thousands of centuries that First Nations people lived in the country known today as Canada. This exhibition, at Sherbrooke's Nature and Science Museum, is a collection of recent archeological finds from Brompton (October 1).
On September 30 at Place Nikitotek, three story tellers will relate legends from here and elsewhere.
Youngsters aged 9-12 who are interested in computer programming are invited to attend the D-Code workshop at Sherbrooke's Espace-inc, a business incubator for startups. The young programmers will learn about the heritage of the region as they master the mysteries of coding (September 30).
Granby
Granby, une page d'histoire (« a page of history ») is a theatrical presentation at the France-Arbour Cultural Centre in Granby. Characters who played an important role in the development of the city bring the past alive through their stories about a bygone era in Canada and the region. (September 29 and 30)
At the Paul-O.-Trépanier Library, youngsters aged from 7-12, learn how to make pretty cards, which are then distributed to local senior citizens. (September 30)
Brome-Missisquoi
On September 30, there will be a screening of the documentary Expo 67 – Mission impossible at the Saint John Cultural Centre in Bromont, in the company of one of the filmmakers.
A bread-making workshop on September 29 at Sutton's public and school library will teach participants how this popular food was made back in the day. They can also compare yesterday's bread making with our modern way of baking. Plunge your hands into the dough, then sample the yummy end product! 
Memphremagog
On Sunday, October 1, there's a demonstration of line dancing at Beebe Town Hall in Stanstead. It's a fun way to jump right in and learn a number of different choreographies, in a laid-back, unpretentious setting.  
In Mansonville, on the same day, there's a two-hour concert performed by the Tarcolen Trio in the Anglican church – traditional Celtic music in traditional surroundings!  
Val-Saint-François
A guided tour of the Racine Church. (September 30) Constructed in 1906, this jewel of a building is a shining example of the region's architectural heritage.  
Story telling for small fry aged 3 to 7 at Saint-Denis-de-Brompton's Community Centre. A great opportunity to fire up the young 'uns imaginations. (September 30)
On September 30, at Centennial Park in Windsor, there's a workshop on the circus arts, taught by professionals. Experience the magic of the big top! 
The region of des Sources
Poets, whose creativity is inspired by a piece of visual art, recite their works, accompanied by a group of musicians. This poetry event takes place on October 1 at the public library in Asbestos.
Haut Saint François
A photo exhibition at the Vieille Gare du Papier in East Angus features the very best work of local and regional photographers. (September 30 and October 1)
Vallée de la Coaticook
October 1 is an « open door » day at the Beaulne Museum in Coaticook – exhibitions, theatrical performances, a range of activities etc. In other words, lots of things to enjoy!
The library in Compton is hosting an event entitled "La culture, pour petits et grands » ("Culture for young and old"). Storytelling, the chance to meet authors, exhibitions are just some of the things on offer. (September 30)
The Megantic region
At the sports and community centre in Lambton you can tap your toes during the demonstration of traditional dance but then you'll be able to demonstrate your own one-two-three during the community dance that follows. (September 30)
A demonstration and exhibition of handicrafts at the Maison du Granit in Lac Drolet. (September 30) Artisans are on hand to explain how their things were created – just in case you want to try and make something for yourself! 
A literary workshop at the parc du Grand Lac St-François in Lambton. (October 1) A fun activity which might just spur your own creativity!