Spring is just around the corner, but this weekend, you can still enjoy the end of the winter season. How, you say? Here are some ideas….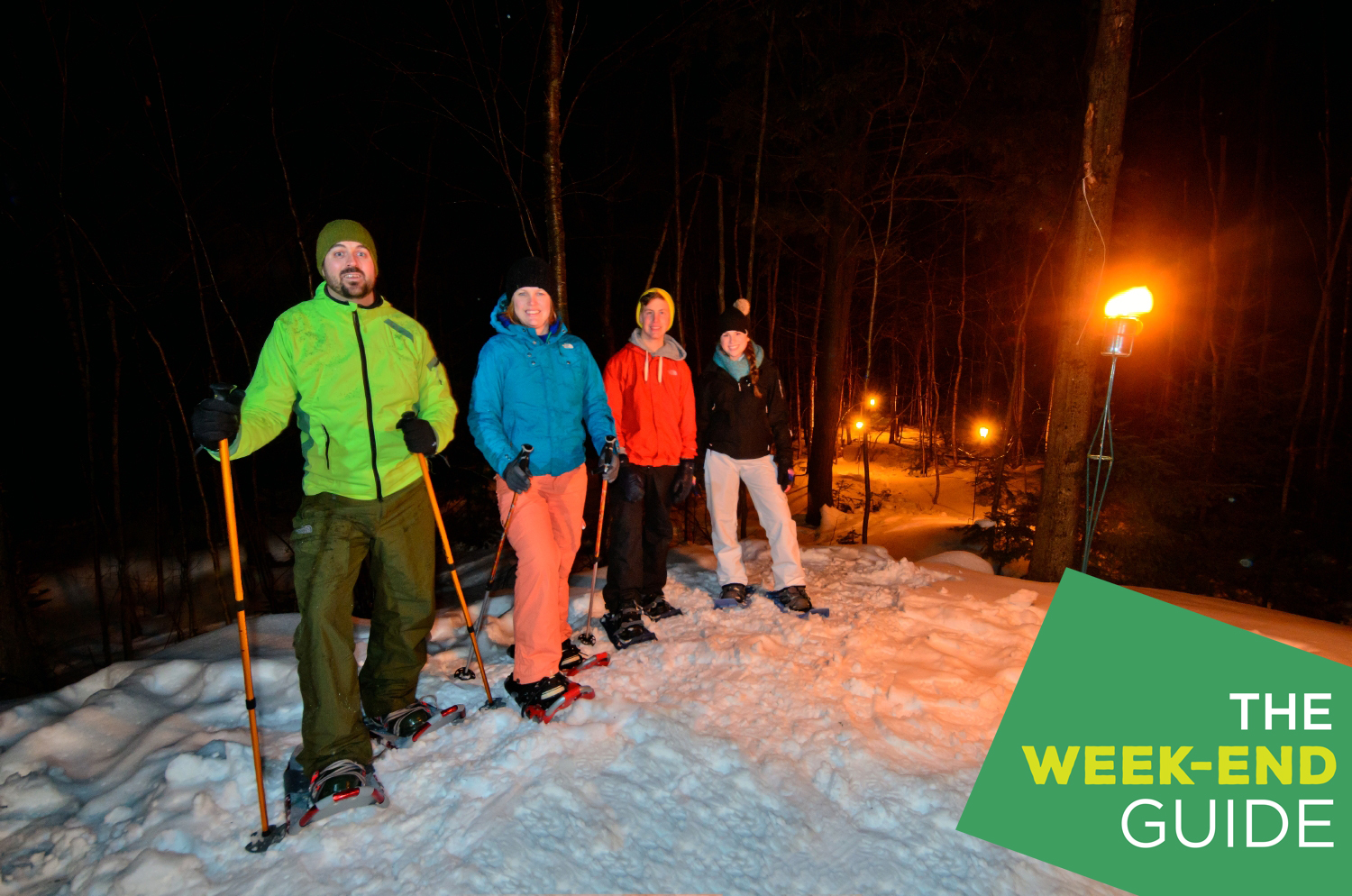 Soirée choco-flambeaux at Mont Orford National Park
Go snowshoeing by the light of flaming torches and afterwards reward yourself with a delicious chocolate snack, courtesy of Chocolats Vanden Eynden. Mmmm. Mmmmm. (Friday, from 7pm onwards.) You'd better book quickly. Places are limited!
Winter market in Granby  
This Saturday, head for the Miner Heritage Farm in Granby and fill up your basket with products made by farmers and artisans from around the region. From 9am-2pm, they will be manning 20 stalls with enough local food to prepare a veritable feast!
A high note on which to end the spring break
Mark down a couple of ideas in your diary! One example is the Relâche ton fou! at Sherbrooke's Trade Fair Centre. Another would be to visit the Granby Zoo or to go fatbiking at the Parc national de la Yamaska.
An evening at Bromont's sugar shack
On Saturday, starting at 7pm, Bromont, montagne d'expériences, you can sweeten your palate during the ski centre's Nuit blanche à la cabane.
Skating by the light of the moon!
The Domaine Howard Park is a charming place at the best of times but it's even more appealing when you can skate under the light of the moon with music and live entertainment. (Free of charge. Friday and Saturday, from 6pm-9pm.)