No matter the weather, there's always a ton of things to do in the Eastern Townships. So today, I decided to head out to discover a rural brewery: 11 Comtés, in Cookshire-Eaton.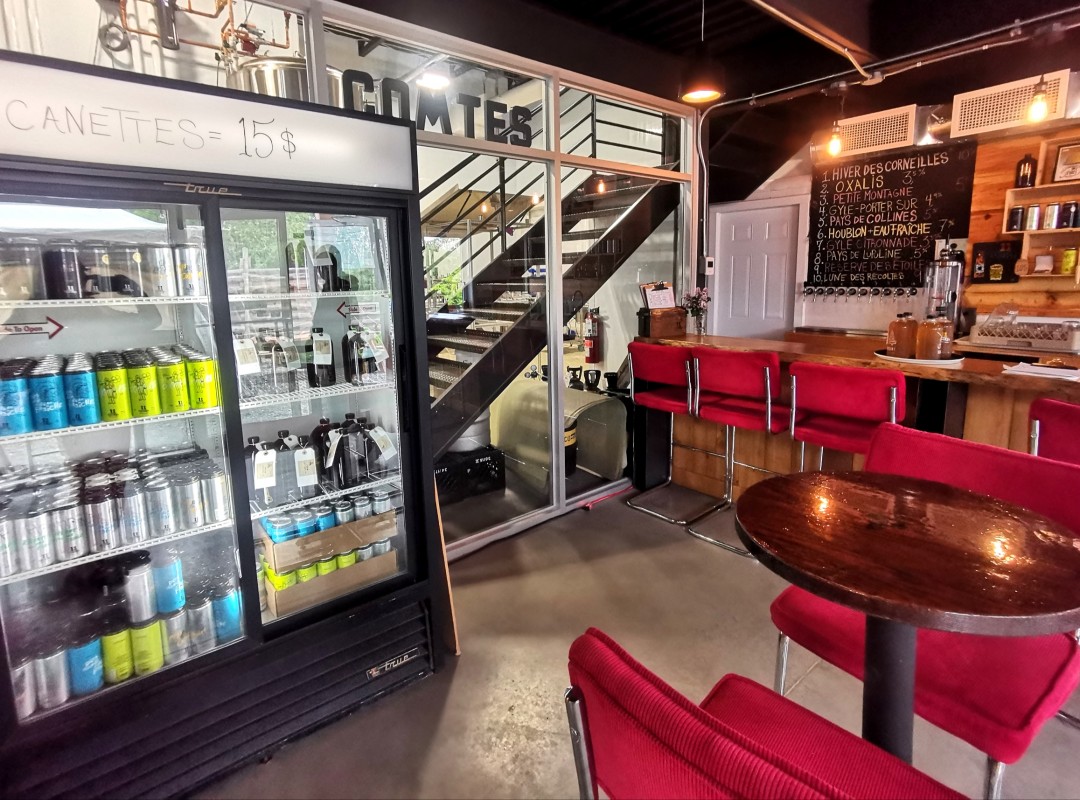 A Rural Brewery? What is that, anyway?
When I arrived, I had the opportunity to talk with one of the owners. She explained that they were trying to develop a new beer designation in the industry with their "Brasserie rurale" (rural brewery) label, the name suited them more than any other since they're located in a rural area. It's as simple as that.
Proud of Their Little Corner of the Country
The 11 comtés microbrewery mainly uses Quebec grown products for making their beers, but they also collaborate enormously with businesses established in the Haut-Saint-François region for all of their projects. We can definitely state that the owners take their region to heart! We have but to look at the names they give their beers to confirm this: Pays de collines, Réserve des étoiles, Pays de Lupuline, Oxalis, etc. No worries, all their names are well explained on the menu! 😉
My Personal Favourites
Amateurs of sour beer, you'll be very happy to learn that 11 comtés offers several such beers! Specializing in mostly cereal-based craft beer, the brewers work a lot with wheat, rye, barley and oats. Psst! If you prefer barley wine type beers, you must absolutely try their barley wine beer called "Lune des récoltes !"
However, my best personal favourite was the "Pays de Lupuline," a multigrain cold hop white beer. This very refreshing, very hopped beer also has a little herbaceous taste to it.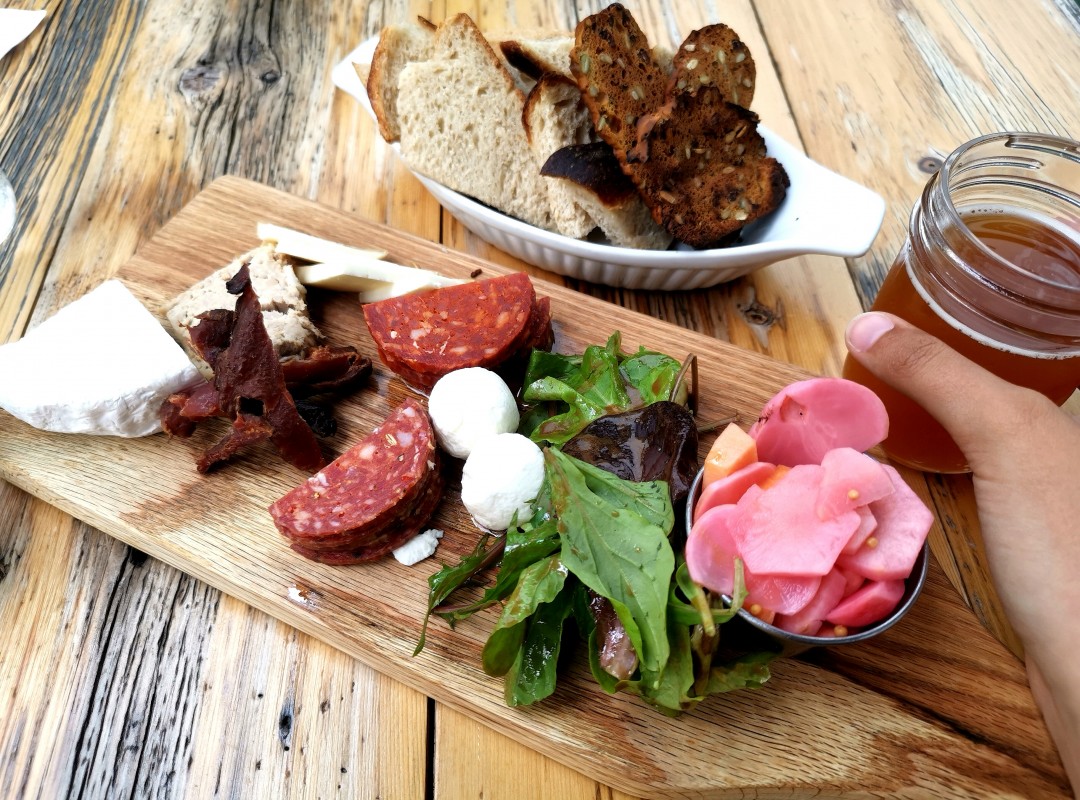 Because Beer Always Tastes Better on a Full Stomach
While I was there, I needed to learn more about this outdoor kitchen, established on the same site as the microbrewery. La cuisine déchaînée — table locale is a project launched by the farm "Le jardinier déchaîné" in Cookshire-Eaton. They prepare meals with the vegetables and fruit their grow, but also with local products. Among their partners we can find many Créateurs de saveurs producers such as the Caytia and P'tit plaisir cheesemakers, the Charcuterie Scotstown, La ferme Sabot d'Or … and many others!
As for me, I especially appreciated their tasting platter offering products exclusively developed in the Haut-Saint-François region. Homemade jerky, rillettes, goat pearls, sheep's milk cheese, semi-firm Swiss style cheese, sausages, marinated vegetables… And what about their red deer burger, a real treat!
What can you do while you're here?
Take the time to discover everything Cookshire-Eaton has to offer! At the heart of the town, you'll find four magnificent church towers, a museum, an art gallery and a beautiful park where you can enjoy a picnic. Have a great visit!