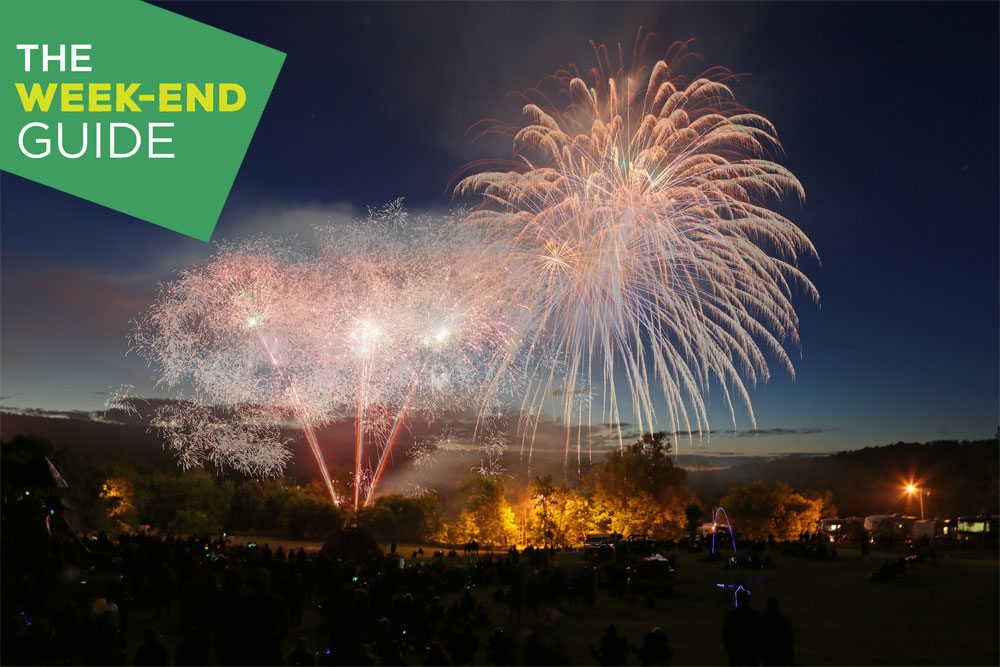 During the long weekend for the Fête nationale, in the Eastern Townships, no matter where you find yourself, a celebration is sure to be close at hand. The following are some of the attractions and events. Have fun!
In Jacques Cartier Park, it's all happening on Friday night. Nonstop activity, games, exhibits, food trucks and around 5pm a méchoui (meat roasted on a spit) will be served, flavored with local ingredients. Starting at 7pm there will be a never-ending stream of live entertainment with singer/songwriters Antoine Lachance and Amélie Larocque, as well as hip-hop artistes Klô Pelgag who will perform until the wee small hours. Note: from noon until the end of the festivities, it will cost only one dollar to travel by bus across Sherbrooke's transport network. 
Festivities in Magog kick off at 9am on June 24 with breakfast, then a host of different activities during the day – a do-it-yourself workshop for children, a deejay in the early evening and a performance by the group 1534 just after that.
In this village, all the celebrations are on June 24. From 10am onwards you'll be able to sample local products, wander around an art exhibition, tuck into tasty barbecued food, join in one of the organized games and in the evening, demonstrate your fancy footwork by taking part in traditional dances!    
Saturday offers a wealth of activities – several games for young people organized by day camp leaders, competitions, a treasure hunt, a circus show and a performance by singer Jérôme Côté. 
Parc de la Gorge de Coaticook*
On Friday evening, the Parc de la Gorge will be offering a trip in a calèche or on horseback, games for adults and a children's theatre. You can also satisfy your craving for a BBQ and attend a performance by the group Kermess. Just a sampling of the celebratory lineup!
The parc Daniel-Johnson will be hosting festivities on June 23 and 24. Food booths serving gourmet specialties, fireworks and on Saturday, lots of things for families – a climbing tower, a 'zoomobile', a circus show and a volleyball tournament. 
There will be several activities on the 24th including the famous soapbox race. Add to that street performers, an exhibition featuring the work of local artists and a community supper. For the complete lineup, visit the activities web page. 
A charming little village with big plans for the fête nationale! On Saturday, the festivities unfold with a horseback ride at 10am. That's followed by a tribute to the flag, bingo, a "Fort Boyard", bubble soccer, a chansonnier and a host of other activities.