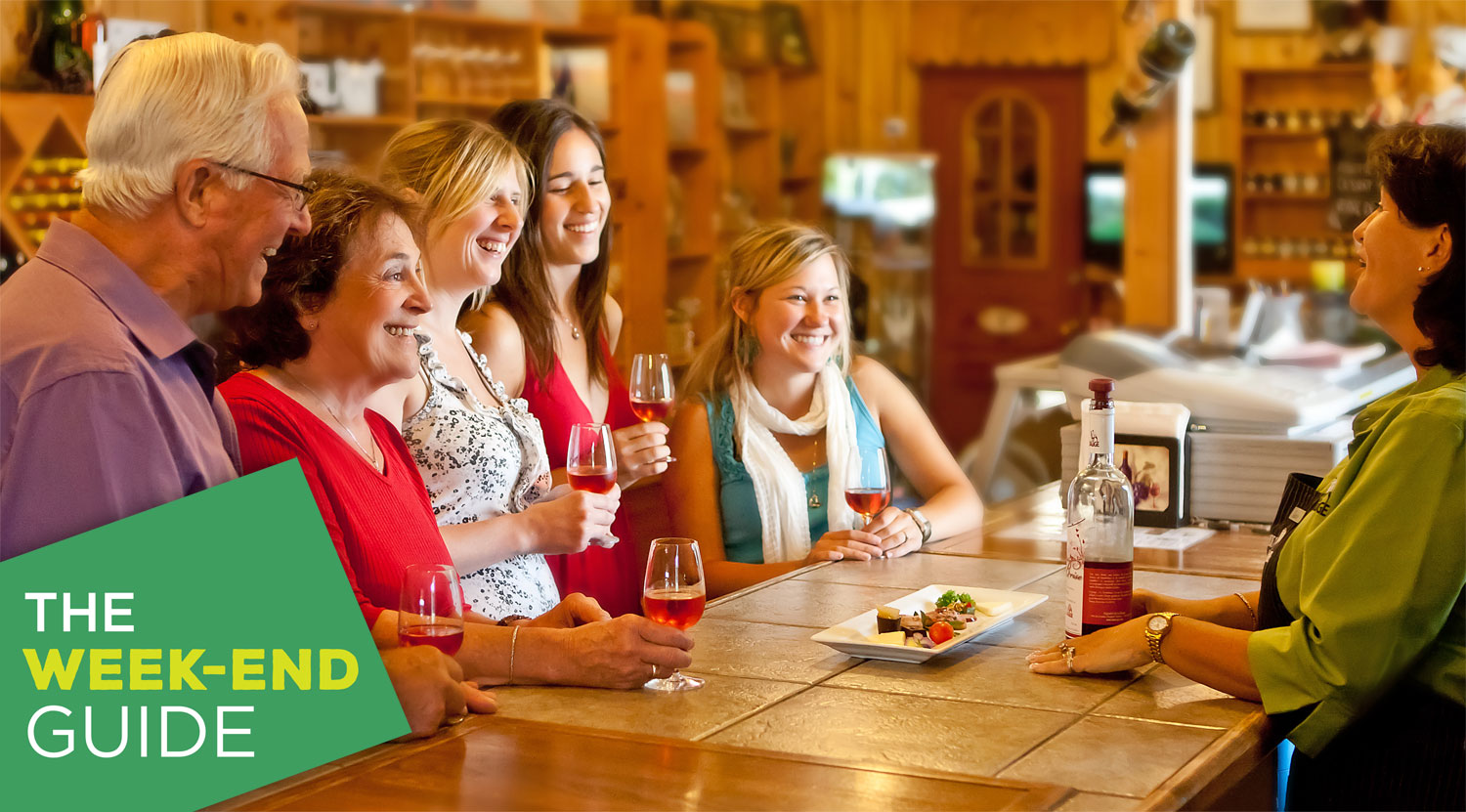 Tourisme Brome-Missisquoi has some really great suggestions for the coming weekend (July 8-9) so you can plan your time accordingly – even some last minute ideas!
Sip and sample at our local wineries!
Because you can now find Quebec wines in grocery stores, they are becoming better known. But have you actually visited a winery? This weekend is the perfect opportunity to do just that, in the region which is the cradle of Quebec's wine industry. During their "Open House along the Wine Route" event, 14 wineries in Brome-Missisquoi are welcoming visitors with open arms.
Throughout the weekend, winemakers will be on site so you can chat to them and go around their facilities. Being able to meet them in person will allow you to ask all kinds of questions about wine production in Quebec (in general) and their own wines (in particular). Each participating winery will also be offering two to four samples of their products – free of charge!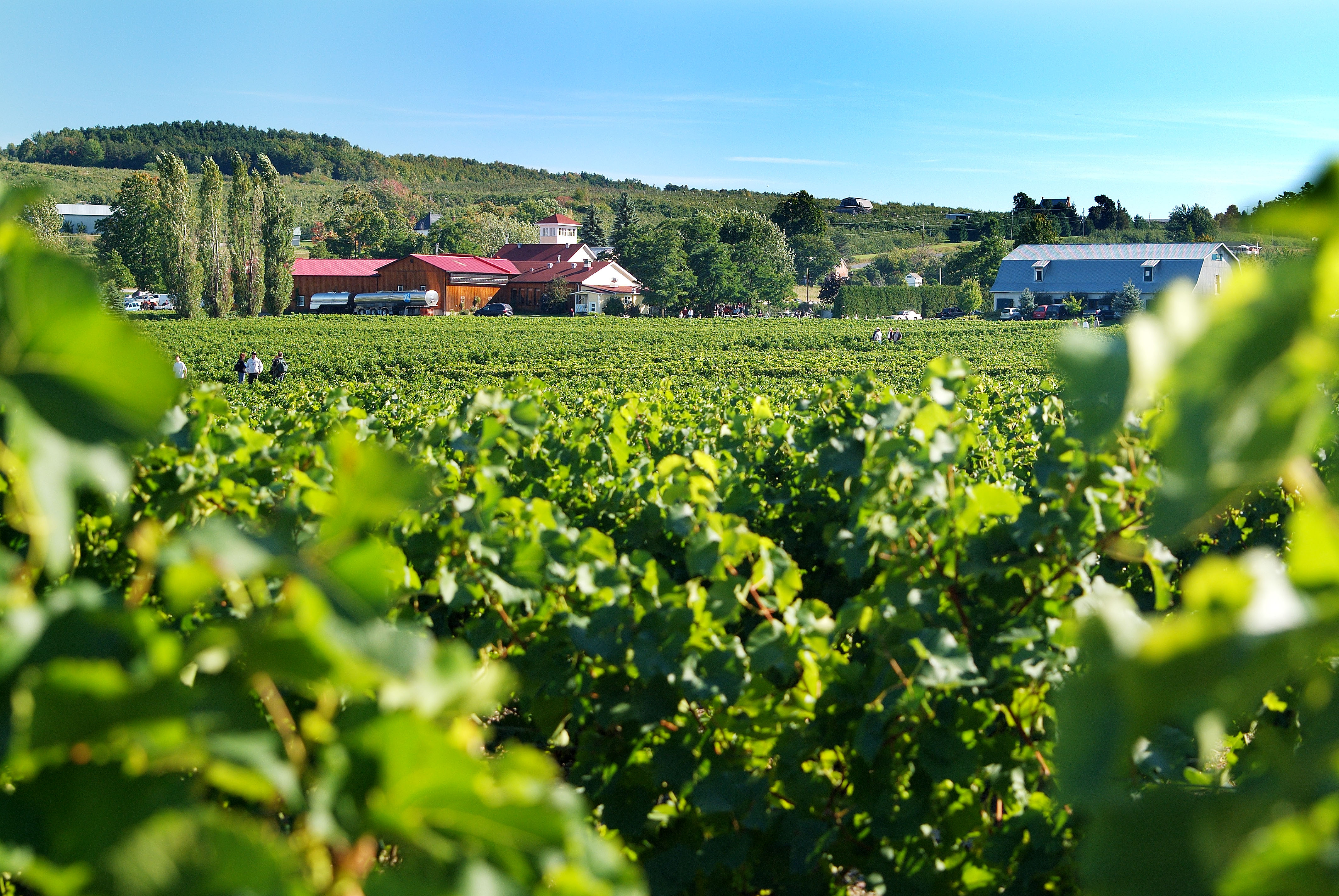 Regional produce to tempt your taste buds…
The "Open House along the Wine Route" is also a great opportunity for sampling the regional produce, as a number of wineries are offering food and wine (or cider) pairings. One such establishment is Vignoble Gagliano which will be serving a variety of cheeses. Another is UNION LIBRE cidre & vin, which will feature the 'devilishly good' gourmet delights created by Diablement Bon, a catering firm in Farnham.
If you're looking for lunch, stop by a bakery or a delicatessen to pick up some local ingredients for a do-it-yourself picnic in one of the vineyards. There's a fantastic view from the giant monarch butterfly at Domaine des Côtes d'Ardoise and also at Vignoble Val Caudalies.
Come nightfall, let yourself be tempted by the delicious dishes created by the region's gourmet chefs -  the Chefs créateurs des Cantons-de-l'Est.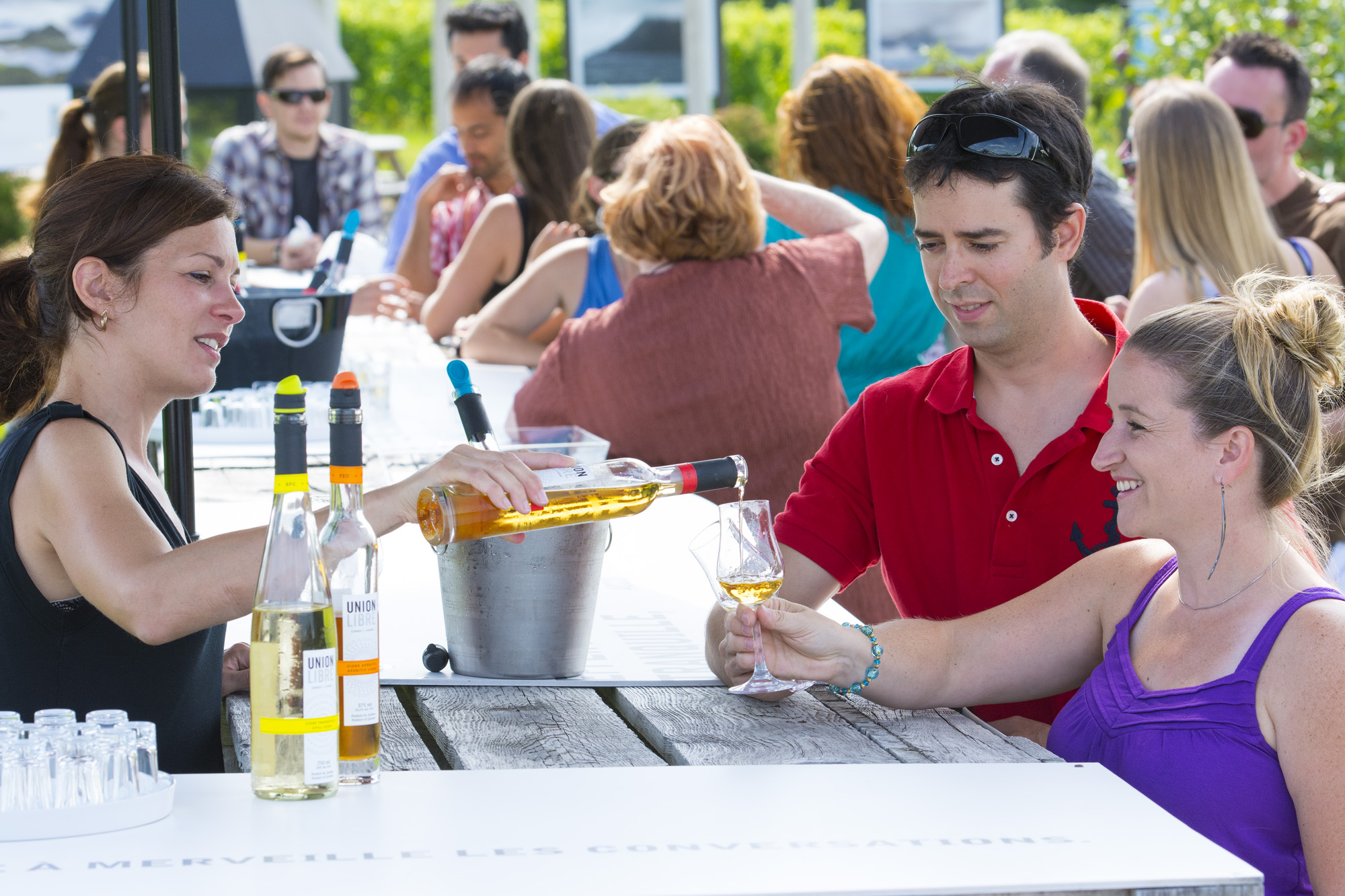 Prolong the pleasure  
To make the most of your time, we suggest that you visit three or four wineries per day. Given that there are 14 altogether, it's probably a good idea to overnight in nearby accommodation. A number of regional hostelries offer packages themed around the Wine Route. For further details check out the "packages" section on the Wine Route website.                          
Don't forget to bring along a cooler to keep your purchases fresh and plenty of water, so you don't get dehydrated…..
Enjoy the drive!
Rémi Jacques
Tourisme Brome-Missisquoi