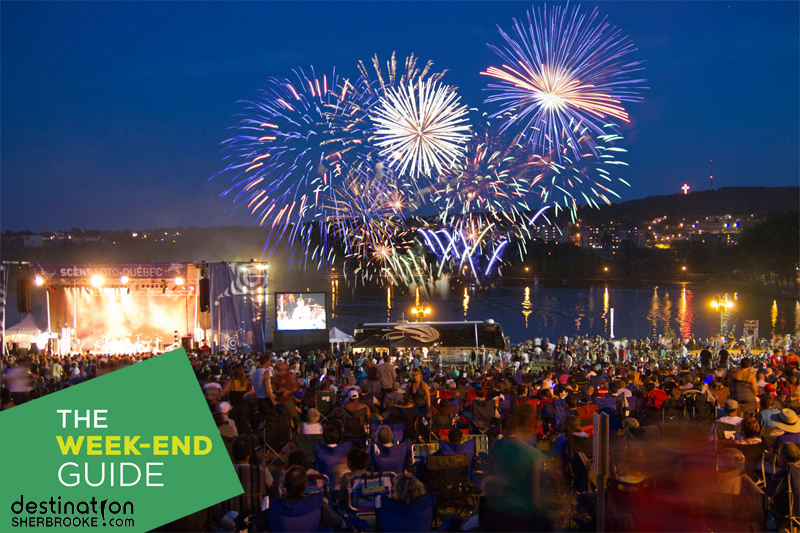 Destination Sherbrooke has come up with some really great ideas – even last minute ones – for July 19, 20, 21, 22 and 23.
If you have a week of summer vacation coming up, make a note in your calendar to head for Sherbrooke, even if it's at the last minute! Right now, the Fête du lac des Nations (July 18-23) is in full swing. One of the must-see summer events in the Townships, the festival attracts almost 200,000 people annually.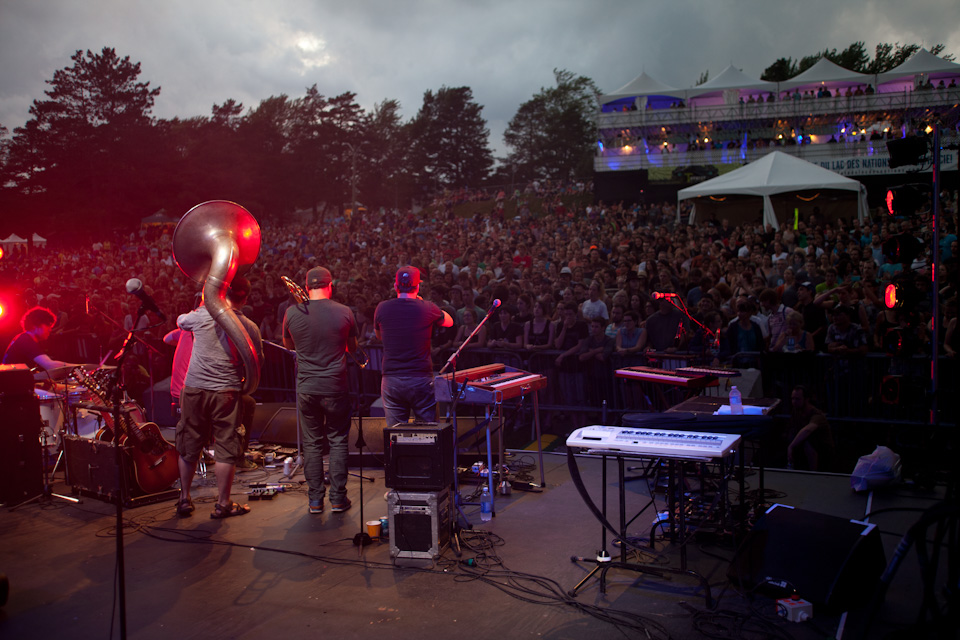 Here are some of the many reasons you'll love this lively event! 
-The site itself, in the heart of downtown Sherbrooke on the shores of Lac des Nations, is exceptional. 

-There are more than 30 live shows, with performances of all kinds of musical genres - from Paul Piché to Ziggy Marley, as well as Marc Dupré, 2Frères, Valaire, les soeurs Boulay, Hedley and The Tea Party. 

-The festival features the one and only pyrotechnical competition in North America. 

-An amusement park with lots of rides.

-A family area where little ones can let off steam. 

-A sector for crafpeople where you can discover some of their one of a kind creations. 
Best of all will be the memories of the shows and the fireworks in the natural 'amphitheatre' that is the Jacques Cartier Park – magical moments that you'll share with the locals, young and old alike!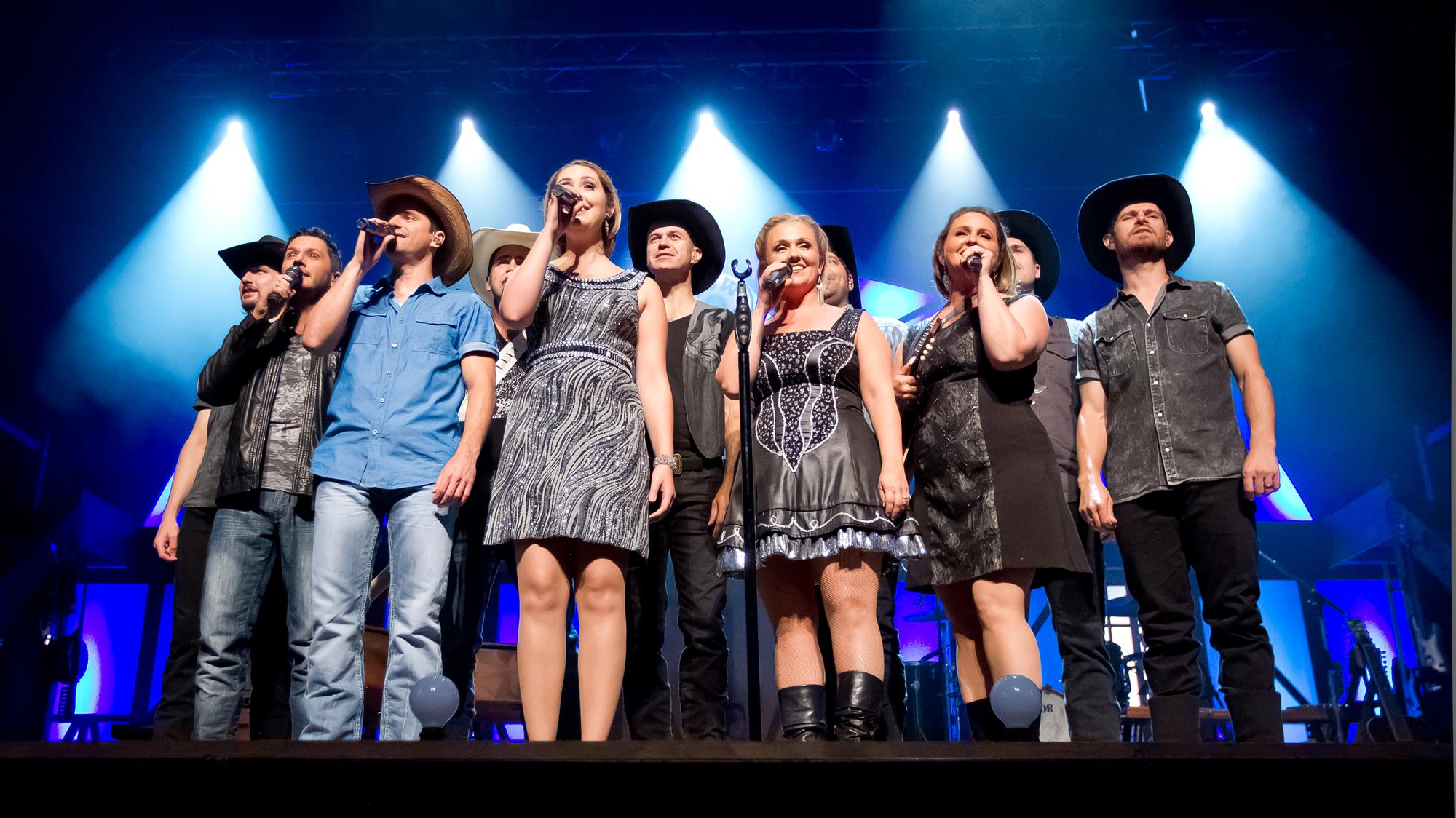 Other things to do during your trip to Sherbrooke
Sherbrooke is the cultural capital of the Eastern Townships and it hosts a slew of summer events. At the place Nikotek theatre, for instance, Québec Issîmes will be performing, Cow-Boys, de Willie à Dolly (until August 19). The show traces the history of country music, leading the audience through the landmark periods of this legendary musical genre. The six performers on stage (arguably among the best in Quebec) revisit songs from the 1920s to the present day. Using their extraordinary voices to impressive effect, they interpret numbers made famous by a host of country stars, from Willie (Nelson) to Dolly (Parton) and everyone in between – Garth Brooks, Shania Twain and Johnny Cash, to name a few.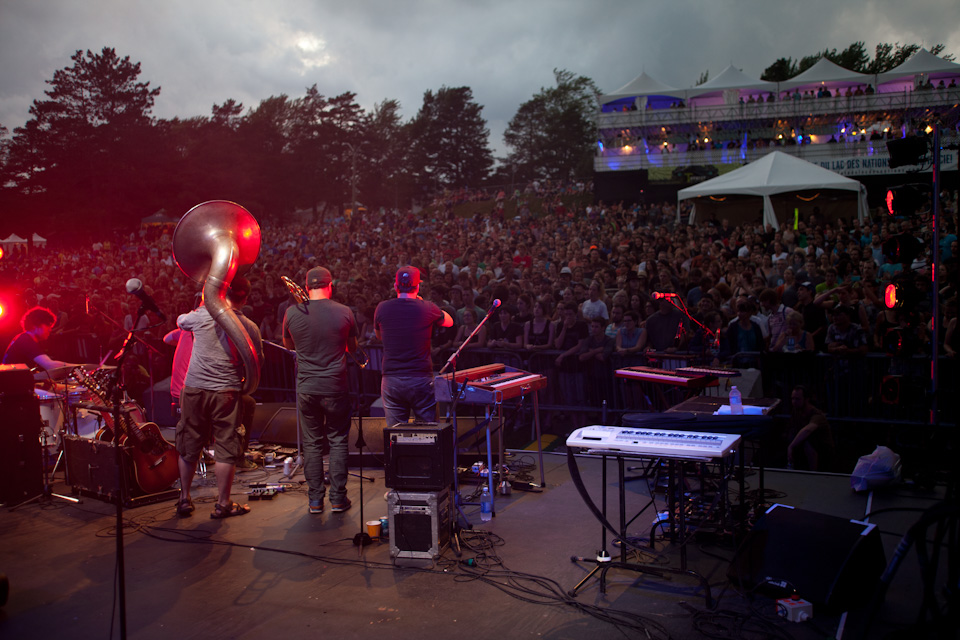 And while you're strolling around downtown Sherbrooke and happen to hear music, it's probably one of the Concerts de la cité. For 30 years, these free concerts have been performed at various outdoor venues. Afterwards, drop by one of the city's many restaurants (bonne table de Sherbrooke) and don't forget to take a look around the life-like murals that adorn the walls of Sherbrooke's old buildings (murales de Sherbrooke).
To learn more about what there is to do in Sherbrooke visit:  www.destinationsherbrooke.com.