How to be successful with all your Holiday purchases? Here is a simple solution to facilitate your gift shopping: Visit the Sutton Christmas Market on November 30, December 1, 7 and 8. Here you'll find original gift ideas by the dozens. Something to satisfy your better half, your children, your parents, your sister-in-law, your friends, your dog-sitter … the list goes on and on!
So Many Artisans and Producers!
Whether it's at the outdoor stands, in one of the big tents, at the church or at the covered market, Sutton's Christmas Market gathers more than eighty exhibitors. Producers, bakers, winemakers, cheesemakers, jewellers, artisans, artists, all come together to have you discover the fruits of their labour and to share their passion. Some examples of who will be there? Ferme Api M.D, the Fromagerie Cornes et Sabots, the Asinerie Les Ânes en Culotte, Rhubarbelle, Alpagas Sutton, the boutique and art gallery Farfelu… Take this opportunity to talk with them, to taste their products and discover all the wealth of the Eastern Townships.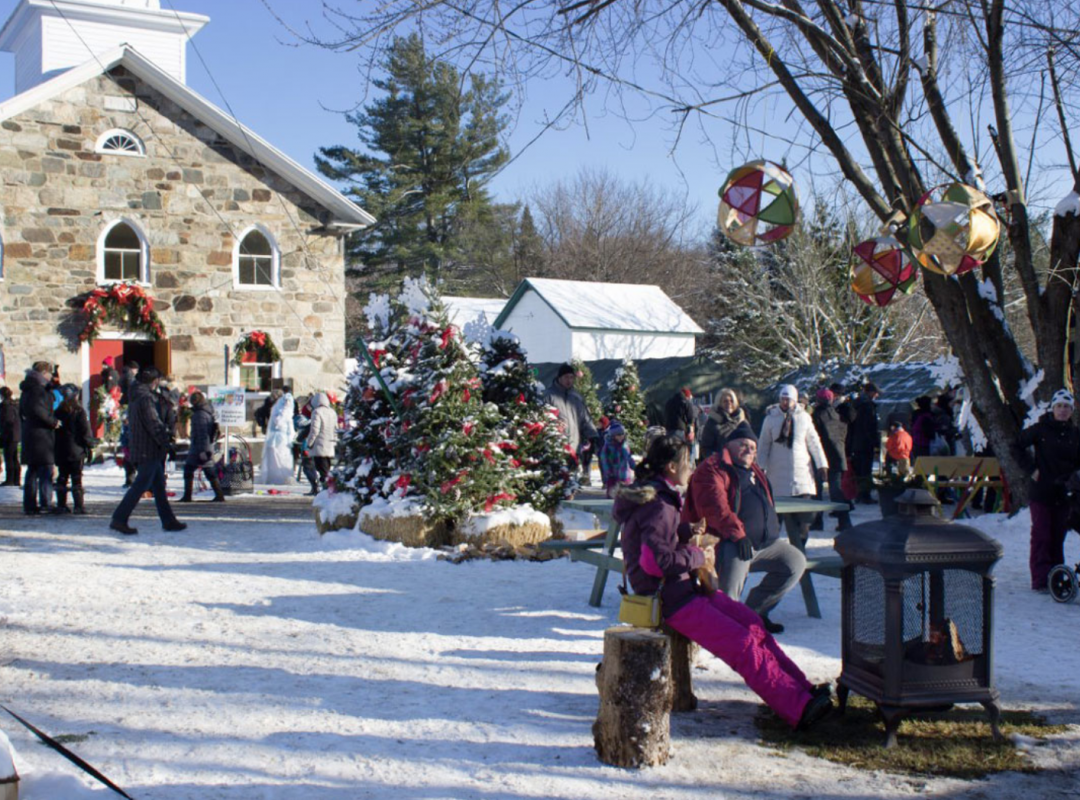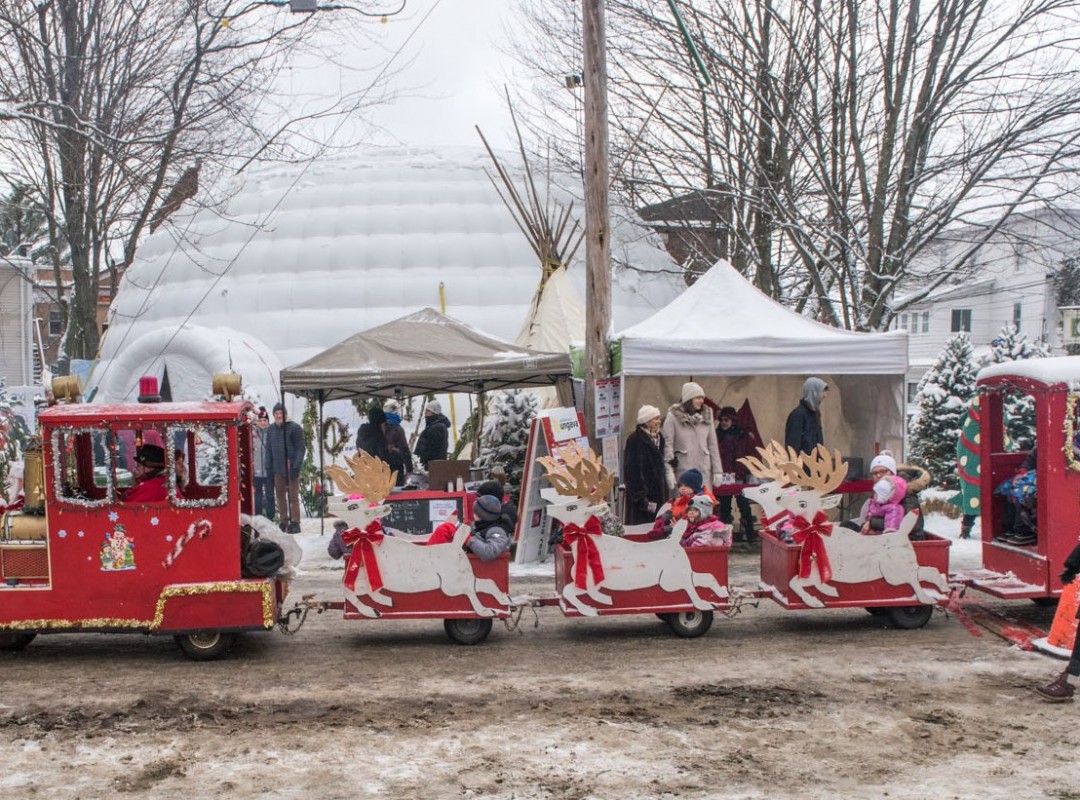 A Fun Program
If you feel a chill coming on, go warm yourself by the campfire as you enjoy listening to the storytellers there.
With your little ones, get on board the little electric train that will take you through the town or head out to the petting farm to hug the baby goats, lambs and alpacas. Plus, the program wouldn't be complete without a visit from Santa Claus. Ho! Ho! Ho!
Sutton, Much More Than a Christmas Market
At the market, you'll have easily found so many things you weren't looking for (!) that you now have some time left to take advantage of all the other activities Sutton has to offer. You could take the Circuit Plein' Art or the Heritage Circuits. You could also go on a shopping spree through town's friendly boutiques, or stop in one of the two microbreweries of the village, at a café de village or in one of the many restaurants. All this without forgetting the mountain and the numerous hiking trails which have made Sutton a true outdoors destination.
Some Practical Information
When: the weekends of November 30 and December 1, December 7 and 8, from 10 :00 a.m. to 4 :30 p.m.
Where: The main site is located in the Veterans' Park, 4 Maple Street and the covered market, 35 Main Street South, in Sutton.