A Stay in Lac-Mégantic: Combining City and Nature
This autumn, offer yourself a stay that combines city and nature experiences in Lac-Mégantic. Hiking paths for everyone, cycling routes with incredible views, nautical activities … your days will be well filled! And then, to regain your strength, spend the night at Manoir d'Orsennens. This magnificent residence, built towards the end of the 19th century, is located on the shores of the lake, at only a few steps from the downtown area.
Walking Across Town or on Mountain Trails?
In the Lac-Mégantic region you'll find many hiking options. For a historical and cultural ballad through the city, there's the "Le Marcheur d'étoiles" tourist circuit. For a quiet forest outing, try the "Un lac au sommet" walking trail which starts out in Marston. For short hikes that will take you to some magnificent points of view, you can take the Morne trails by going to Lac-Drolet, or Mount Scotch Cap, in Piopolis. And finally, for a real hiking challenge, head out to the Parc national du Mont-Mégantic, where you'll find two of the highest summits in the Eastern Townships. A wide choice for which the owner of Manoir d'Orsennens will gladly offer her suggestions! It is quite clear why this inn was given a "Bienvenue Randonneurs" certification: you're sure to find hiking trails nearby, plenty of practical information, and, they'll gladly lend you useful hiking accessories.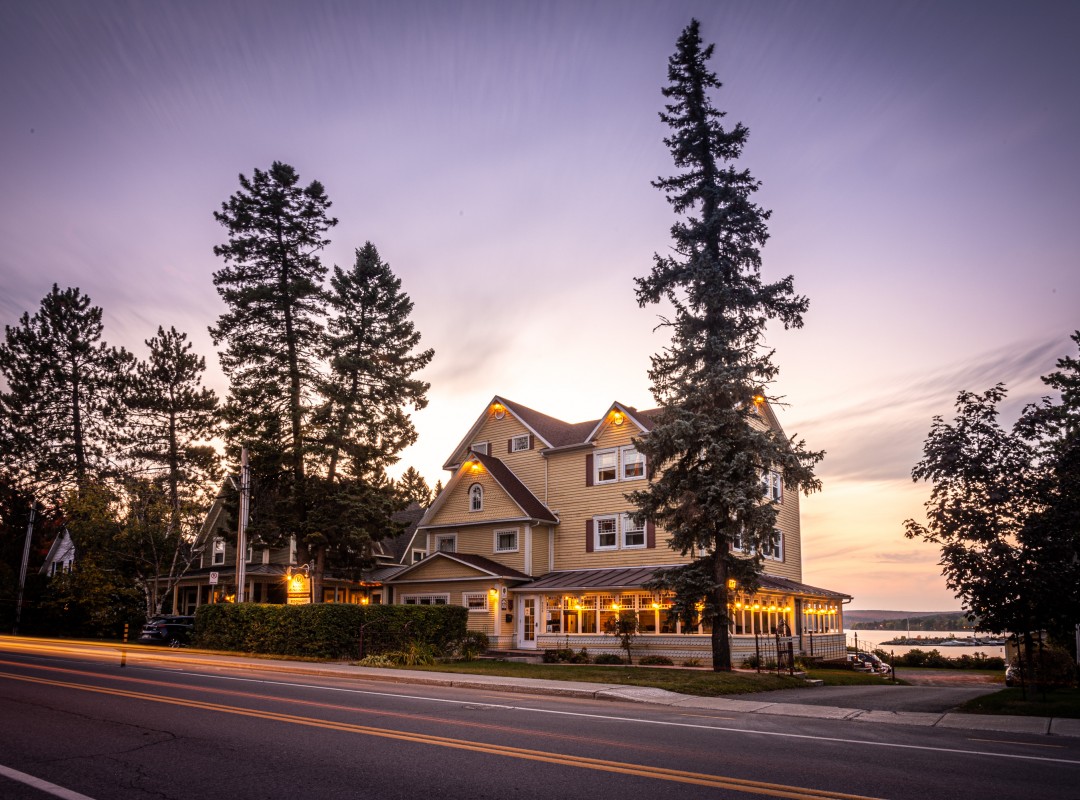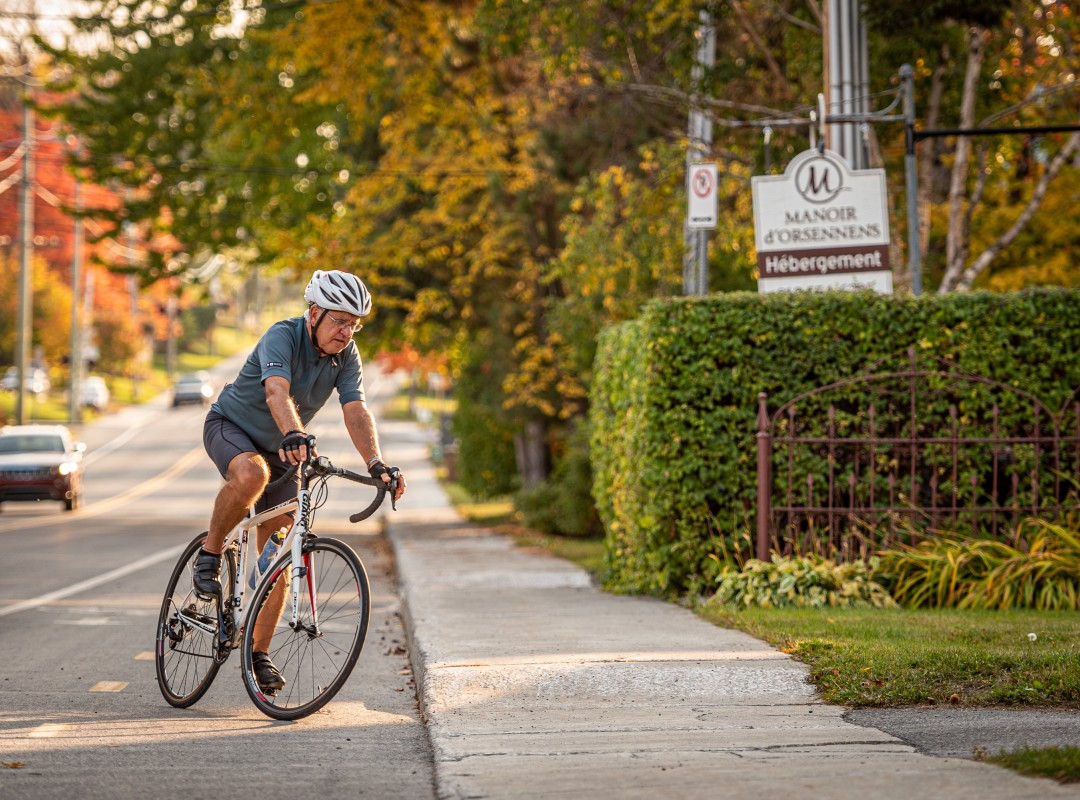 You Prefer Cycling?
From the Manoir, you can get on your bicycle and take the Baie-des-Sables—Rivière Chaudière bike path which passes through a small wooded section and ends at the Station touristique Baie-des-Sables. You'll enjoy a quiet outing covering a total of about twelve kilometres, out and back. Those who wish to add a few more kilometres and elevation to their outing can continue their route by completing Grand Tour du lac Mégantic, a very safe 53 km road circuit offering a magnificent overview of the region.
What About Nautical Activities?
The Manoir also offers you the possibility to rent a kayak for either a half-day or full-day outing. You can set out to explore Lake Mégantic as you launch your boat directly from the inn grounds.
No matter which activity you'll choose, make sure you return to the Manoir d'Orsennens to view the sunset on the lake. An amazing performance awaits!