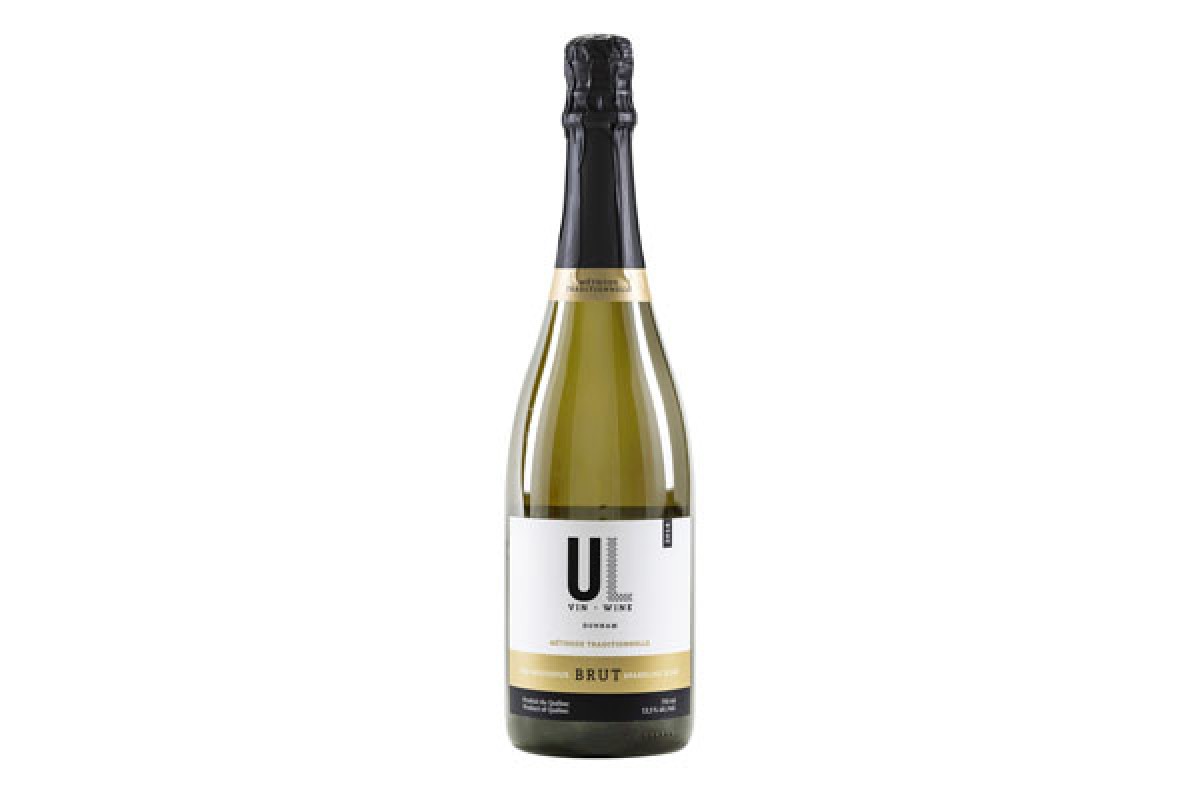 This sparkling white wine, produced following the traditional Champenoise method, is made with Seyval, Vidal and Chardonnay grape varieties. The Chardonnay is slightly aged in French oak barrels, whereas the Seyval and Vidal are aged in stainless steel vats. The combination of grapes and their aging process give this wine a fine complexity of aromas, with light notes of praline and hazelnut from the Chardonnay, and bursting with exotic fruit and citrus from the Vidal and Seyval. Being a "brut" cuvée, you'll find very little sugar present here.
On the palate, it offers delicate, persistent bubbles. Its texture is very supple and the acidity here is quite crisp, and, as with most Union Libre wines, you'll discover the hints of a mineral finish (due to a soil rich in schist and slate stone).
To be paired with oysters and other crustaceans.
Available at the vineyard and in certain fine restaurants and grocery stores throughout Quebec.