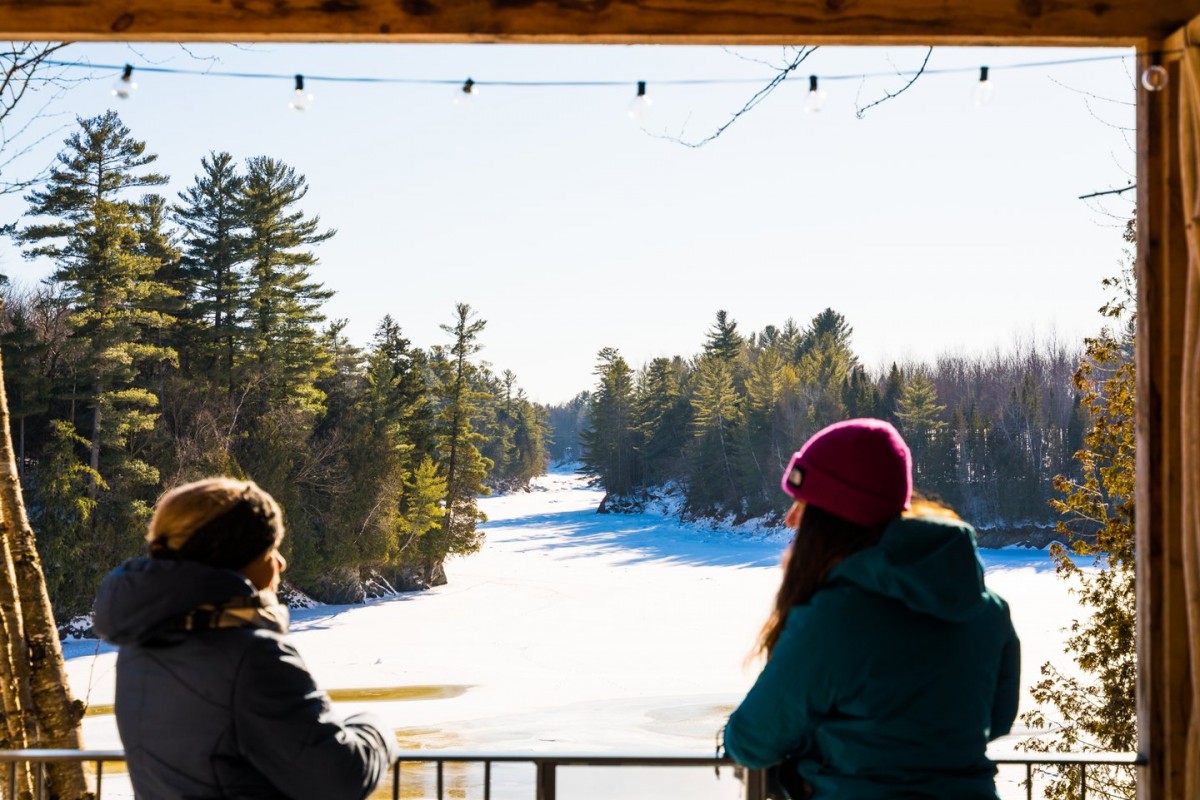 Le Chalet des Érables et le Parc des Deux Rivières
In addition to welcoming you in their dining room, the sugar shack Chalet des Érables in Cookshire-Eaton also offers you meals and maple products to take away. One thing is sure, whether you wish to eat on site or enjoy your box lunch in picnic mode, you will be assured of delicious traditional meals prepared with love!
If you want to continue your day in the great outdoors, we suggest the Parc des Deux Rivières in East Angus, located less than 20 minutes from the sugar shack. At the confluence of the Saint-François and Eaton rivers, this park offers more than 6 km of hiking trails in addition to a hebertism trail, panoramic sheds and four kilometers of easy cross-country ski trails. There is plenty to do for all ages!