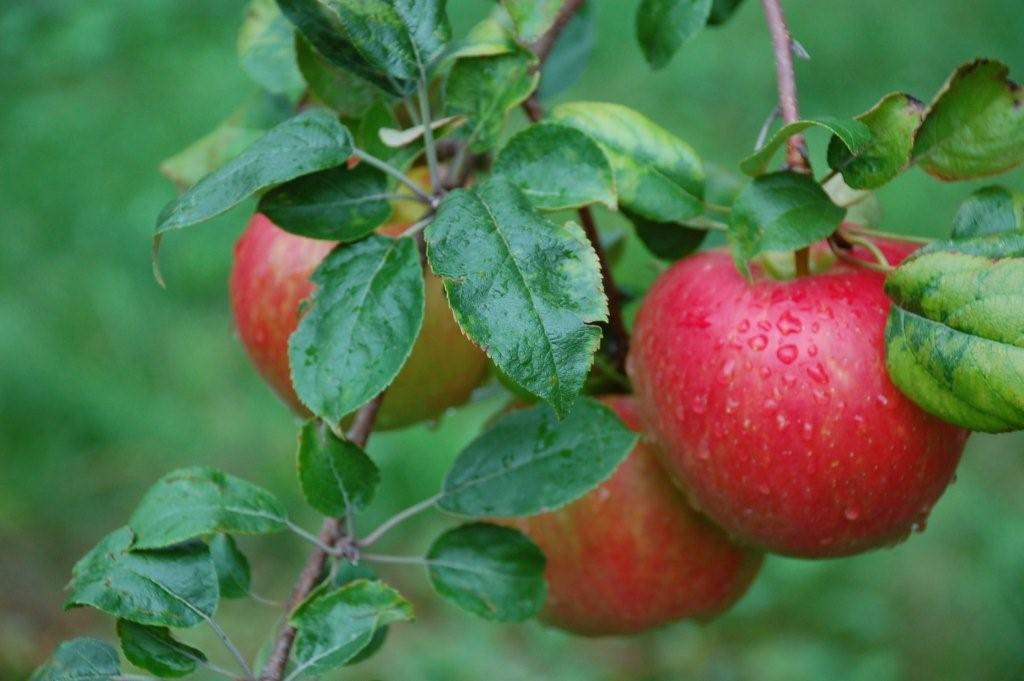 Ingredients: 
Slightly acidic apples or add a dash of lemon juice
A few drops of balsamic vinegar
Coarse black or pink pepper
Preparation:
1) Slice the unpeeled apples
2) Shred the basil and mix with the apples
3) Add the olive oil and stir
4) Allow the basil and oil to blend their flavours (10 minutes)
5) Salt and pepper before serving (the salt must not dissolve too much or juice will be drawn from the apples)
6) And just before serving, add but a few drops of balsamic vinegar; above all, do not mix.
Serve alone as an appetizer or with goat cheese from Domaine de Courval or Chemin Hatley cheese from the Station de Compton cheese factory.
Great with pork tenderloin.
In season, it is a treat to use yellow- and red-skinned apples.
Diane, Le Gros Pierre
---