A friendly experience featuring local flair!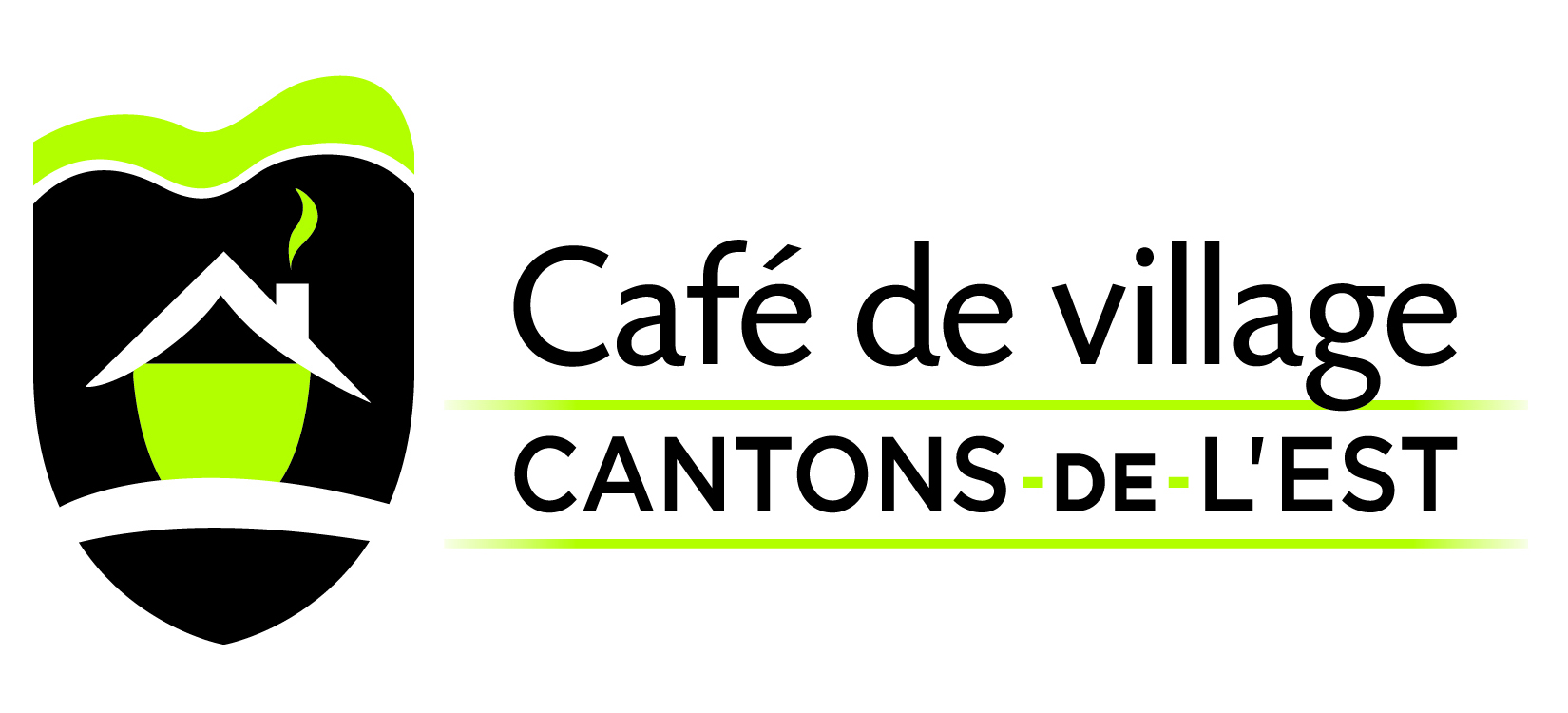 The Cafés de village des Cantons-de-l'Est network, a newly created select group, is akin to the Cafés de pays in France. Whichever café you choose, you'll discover a meeting place that is welcoming, friendly, and especially down-to-earth. You'll be delighted with the experience! The owners of these cafés, which are the heart and soul of their corner of the Townships, are proud to share their flavours… and their surroundings!
Cafés de village are small establishments with one thing in common: to serve – coffee (of course) – but also a healthy menu, local and seasonal products. Several also serve Créateurs de saveurs (flavour designer) products. Those who hold liquor licenses offer local beers and wines.
Cafés at the heart of picturesque villages in the Eastern Townships
When visiting Danville, stop in at the Mante du Carré, a not-to-be-missed gathering spot for locals after their Saturday grocery shopping. You'll find excellent meals made from local products. Among the fan favourites are boar, smoked lamb, or vegetarian paté paninis served in the warm decor of a heritage house. In Windsor, don't miss the Café D'ici to enjoy a delicious cup of coffee, health-conscious cuisine, and its famous burgers. It now has a "bring-your-own-wine" license. It's the perfect location to enjoy local culture, especially when you are there for a musical evening where everyone brings their instrument! At the Café Les Trois Grâces in Eastman, meet the friendly owners and discover their flavourful menu, in a charming setting next to the Missisquoi River.
For desserts, the Sucreries de l'Érable café can't be beat! Located in a former general store built in the early 1800s, this establishment's offerings faithfully follow ancestral recipes. Stop in at the Brûlerie du village or the Cafetier in Sutton where you can enjoy homemade soups, paninis, and smoothies. Popular gathering places for locals due to their wide selection of coffees, they also feature art exhibitions. In addition to its warm welcome and great food, the Café Rouge in Bedford offers a different international menu every Saturday night and a delectable brunch every Sunday.
A new cooperative, La Coop du Grand-Bois in Saint-Étienne-de-Bolton, is becoming the meeting place for members and guests. In addition to being an Internet café, post office, and book exchange site, it features a chef who concocts simple, healthy menus and take-out dishes. Central point of the village, the P'tit bonheur de Saint-Camille now has a bistro café in addition to its showroom and visual exhibitions. Referring to the "Calepin du flâneur" by Félix Leclerc, the Café du flâneur also recalls the place where you can stop to enjoy time. Nestled in the heart of the Coaticook Valley, you will find Que du bonheur, a café in Compton which offers an abundance of local products from this region. Enjoy the mouthwatering sorbets and gelatos from Chef Corine and a variety of take-out dishes.
In downtown Bromont, across from the church, Le Musée du chocolat has made a name for itself as a café/bistro… with a chocolate finesse! Generous portions of fresh fruit add colour to healthy dishes. Take the time to admire the chocolate sculptures. The café/bakery Saveurs & Gourmandises is located on the shores of Lake Massawippi. Have you dreamed of sipping great coffee and savouring a homemade meal at the water's edge…? Hikers and cyclists often head out with pastries or ready-made dishes. In the heart of the village of Knowlton, the Star Café is a charming meeting place where the two cultures, Anglophone and Francophone, live together in harmony. The simple, healthy menu includes home-smoked ham and bacon.
Downtown Cafés at the heart of the action in the Townships

Cafés de village are not only found in picturesque villages, but also in busy city neighbourhoods. What's important to remember is that they share the same characteristics and values, giving them the right to post this new flag outside of their establishment. Their slogan: friendly service!
In Sherbrooke, two cafés proudly bear the Café de village banner. They are Pierre, Jean Jase and the Café Aragon. The first, famous for its breakfasts, business lunches and homemade vegetarian paté, offers a warm setting with local artwork gracing the walls. The second has built its reputation on its creative and gourmet side which results in its popular breakfasts and lunch menus.
Driving through Granby? Stop in at Café Madame Hortense – an exceptional gift/arts and crafts shop, restaurant/café, which also offers painting courses and presents exhibitions. You won't be disappointed with the many flavoured coffees, health-conscious dishes, and pastries to choose from! Also in Granby, Le Café de la Brûlerie will charm you with its atmosphere and large terrace. Only steps away from the bike path and close to Lake Boivin, tourists and locals will appreciate its choice of menu.
Newly installed in the former Dominion Textile "head office" at Magog, the coffee-bar La Shop accompanies you morning, noon and night. Enjoy our grilled-cheese specialties, a café au lait or unwind over a glass of beer! If you are passing by Cowansville, don't miss La Boulangerie artisanale La mie bretonne. An ideal place to purchase homemade pastries, paninis, etc.
The 17 Cafés de village are all different, privately-owned, unconnected to any chain, and spread throughout the Eastern Townships. They have strong ties with their local clientele, attractions, tourist accommodations, and the organizations in their region. Drop in during your next outing or, better yet, make it an outing in itself! A number of tourists have told us that they incorporate stops at Cafés de village into their outings and some plan to come back to continue their tour of this circuit of discoveries, tastings, and stories!