If you're looking for the best places to walk with your dog in the Eastern Townships, here are six very welcoming places for you to enjoy.
Au Diable vert
Here dogs are not only allowed or tolerated, they are very welcome! In Au Diable vert's immense playground you can take absolutely any trail you want with your dog whether on a leash or not. If you opt for their pod formula or you wish to lodge in their tree shelters, know that you can stay here with your trusting companion!
Parc d'environnement naturel de Sutton (P.E.N.S.)
Parc d'environnement naturel de Sutton has four summits, two lakes, two ponds, magnificent panoramic views and no less than 52 km of marked trails maintained all year round! Within this natural jewel, dogs are admitted everywhere except when you arrive at the "Réserve naturelle des Montagnes-Vertes" trails. However, we are sure you'll have enough terrain to explore so not to feel left out.
Sentiers Missisquoi Nord
Covering the municipalities of Eastman, Saint-Étienne-de-Bolton, Bolton-Est and Canton Potton, Sentiers Missisquoi Nord (missisquoinord.com) trails constitute a little known-about treasure of the Memphremagog MRC. Your dog is welcome everywhere in this network of trails, as long as he's on a leash, of course. You'll be able to explore this great territory accompanied by your four-legged friend as you walk on the trails. Make getting around easier by uploading their trail map.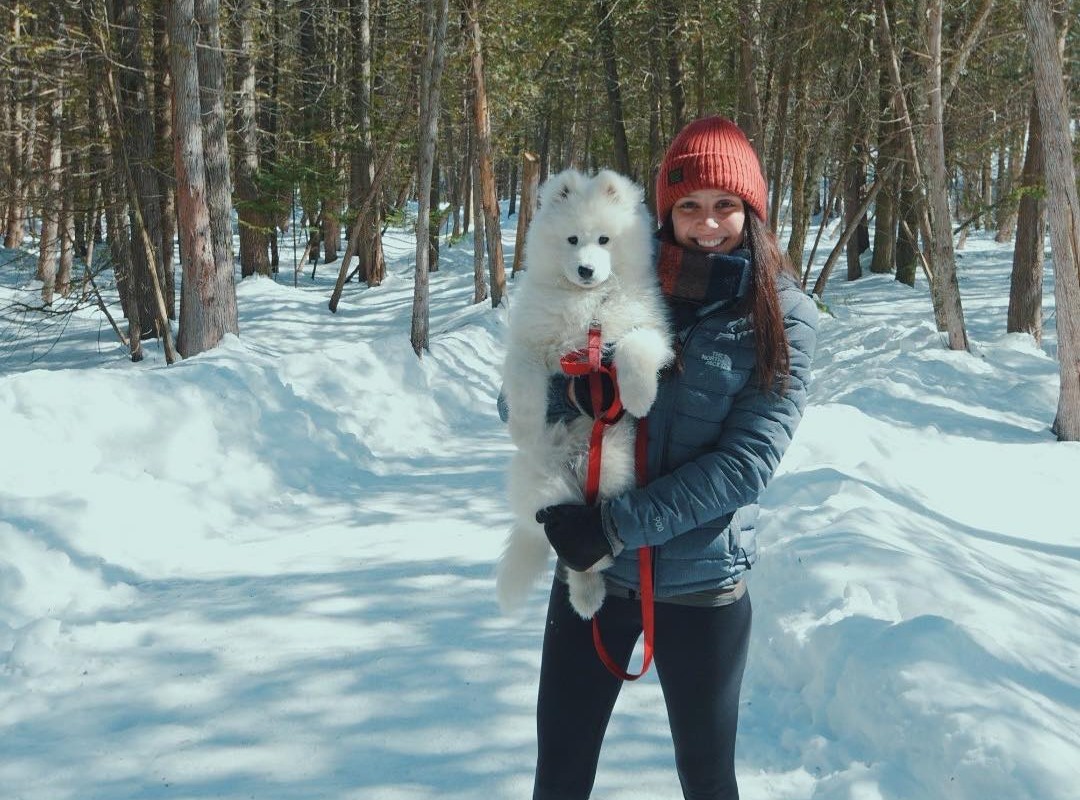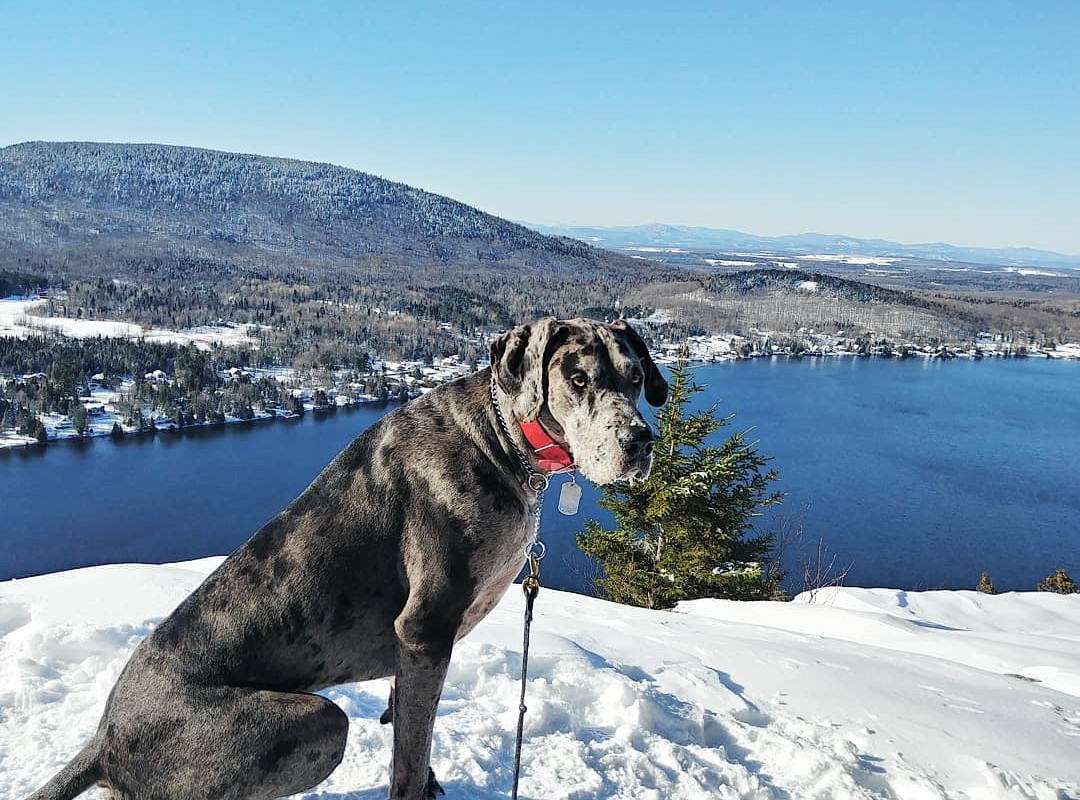 © Magalie Roy et ©Janick Couture
Marais de la Rivière aux Cerises Marsh
Marais de la Rivière aux Cerises marsh , this Magog area gem, nestled between Parc du Mont-Orford and Lake Memphremagog, invites its visitors to hike through four nature environments (woodlands, marshes, wetlands and bogs). Having received a major facelift lately, the trails, set on piles, take you through the bogs and marshes, while offering amazing views of Mount Orford. What's really great is that dog lovers can take their dogs on a leash on all the trails of this breathtaking bio diversified environment!
Parc Écoforestier de Johnville (Johnville Bog & Forest Park )
At only 15 kilometres from Sherbrooke the Johnville Bog & Forest Park offers an extremely diversified ecosystem with its bogs, its ponds and its 5.8 km of walking trails. You'll be able to observe, with your dog on a leash, a most remarkable fauna and flora. Also, thanks to several informational panels, you'll learn a lot about the biodiversity of this rich ecological heritage.
Harold F. Baldwin Park
In Coaticook, Harold F. Baldwin Park offers you 7.9 kilometres of marked mountain trails. You can even reach the top of Mount Pinacle and enjoy a magnificent view of the Appalachian mountain range to reward you for your effort. Since dogs are allowed on a leash, you'll be able to go on trails offering different challenges and observe a rich feathered fauna. A true paradise for ornithologists, Harold F. Baldwin Park is home to many amazing bird species, such as the peregrine falcon, the common merganser, the barred owl and the black-backed woodpecker.
Canicross
Do you enjoy running with your hairy companion? Canicross also known as canicourse is a sports discipline that ties a runner to his or her dog with a harness and is mainly practised in the woods. A sure sign this sport is gaining in popularity is that our region has its own canicross club, where several other surprising sports activities are also offered!