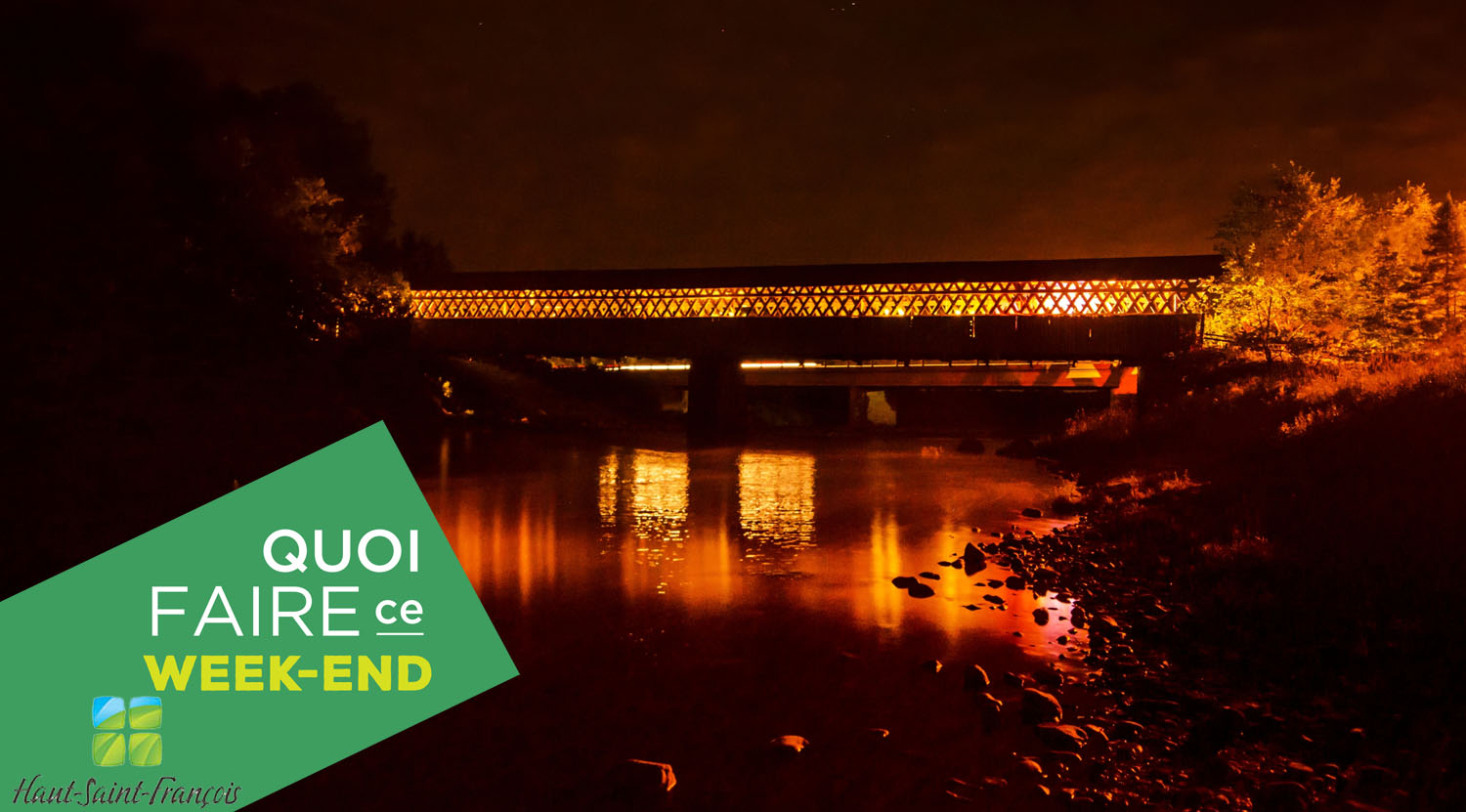 Pour le week-end du 18 au 20 août, Tourisme Haut-Saint-François vous propose des idées vraiment chouettes pour organiser votre week-end, même à la toute dernière minute!
Passer la nuit… sous le pont
Le pont couvert McVetty-McKenzie de Lingwick est le lieu parfait, quasi magique, pour les amoureux de plein air, les mélomanes et les curieux de nature. Pour cette nouvelle édition de La nuit du pont couvert, qui se déroulera le 19 août prochain, des activités pour toute la famille vous sont proposées. Par exemple, la présence de Parkour (parcours à obstacles), un atelier de Land-Arts (art créé à partir d'éléments de la nature), un spectacle de danse orientale tribale ainsi que la troupe G.O.U.L.D. (Grand Oratorio Ubuesque Littéraire Dérimé) de Michel Vézina et Maxime Nadeau, propriétaires de la librairie ambulante le Buvard. L'animation du spectacle de fin de soirée sera assurée par nul autre que notre célèbre slameur, auteur et poète national David Goudreault!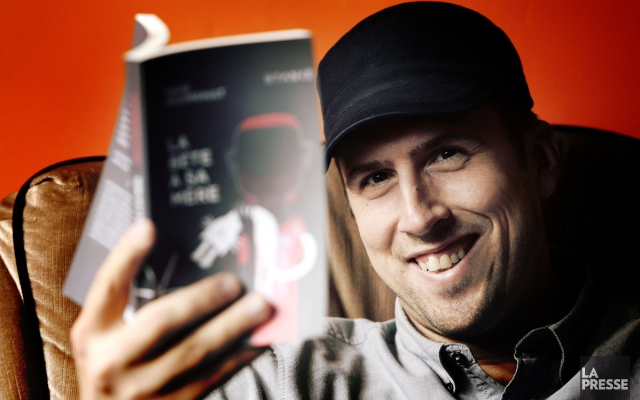 Soyez d'avant-garde!
En plus d'être éclectique, La nuit du pont couvert est une expérience aux avant-gardes des mouvements artistiques actuels. Vos oreilles se régaleront de Bloodshot Bill, un montréalais qui roule sa bosse depuis 1998 avec un style rockabilly à la « Elvis électrique »; vous succomberez au pop punk croisé rock du groupe torontois The Holy Gasp; vous découvrirez des nouveautés telles que The Blaze Velluto Collection, qui vient livrer son âme avec son country folk psychédélique, et Imogen Grant à la voix douce et éraillée. Il y aura aussi Dalhousie Grooves et son puissant blues rock des années 70 et, au piano-bar-cocktail, vous trouverez un mixologue et différents pianistes invités, dont Alexandre Farina, qu'on a vu cette année à l'émission la Voix. D'autres rafraîchissements et vivres seront proposés par la Brasserie Dieu du ciel! et le restaurant Le Tapageur.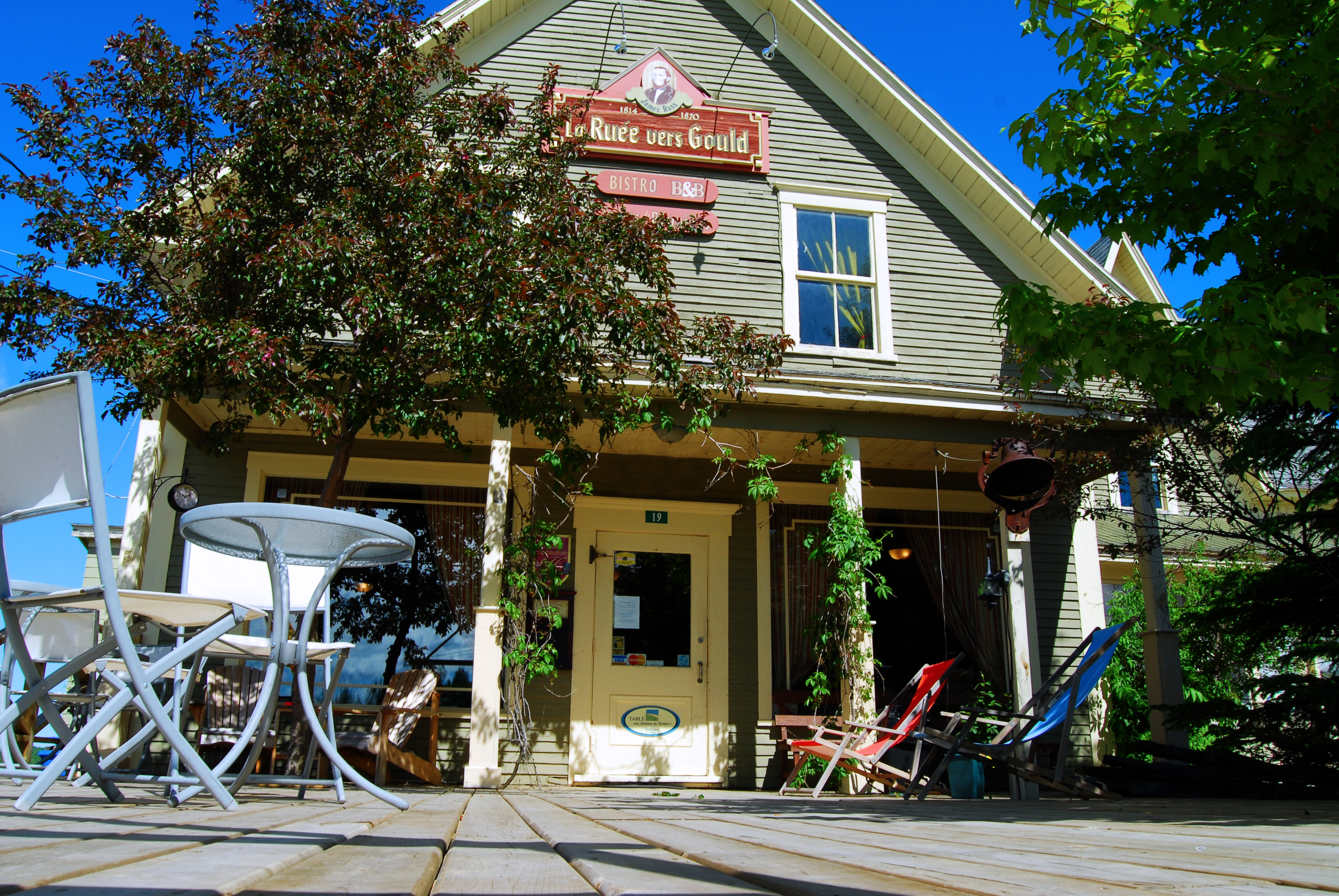 Imprégnez-vous des lieux!
Tant qu'à venir dans le coin, pourquoi ne pas arriver le vendredi pour souper au restaurant de style écossais La Ruée vers Gould et choisir un gîte ou une auberge pour prendre une bonne nuit de repos avant les festivités du lendemain? Vous pourriez également parcourir le Canton de Lingwick, jouer au golf, ou aller à la plage municipale.
Ce micro-festival (micro parce que les places sont limitées!), détient aussi un sceau développement durable, grâce à son initiative de gestion des déchets. Les billets se vendent au coût de 30$ en prévente sur le site de l'événement et seront vendus 40$ le jour même.
Réservez votre place et venez piquer votre tente le 19 août prochain à Lingwick!
L'équipe de Tourisme Haut-Saint-François