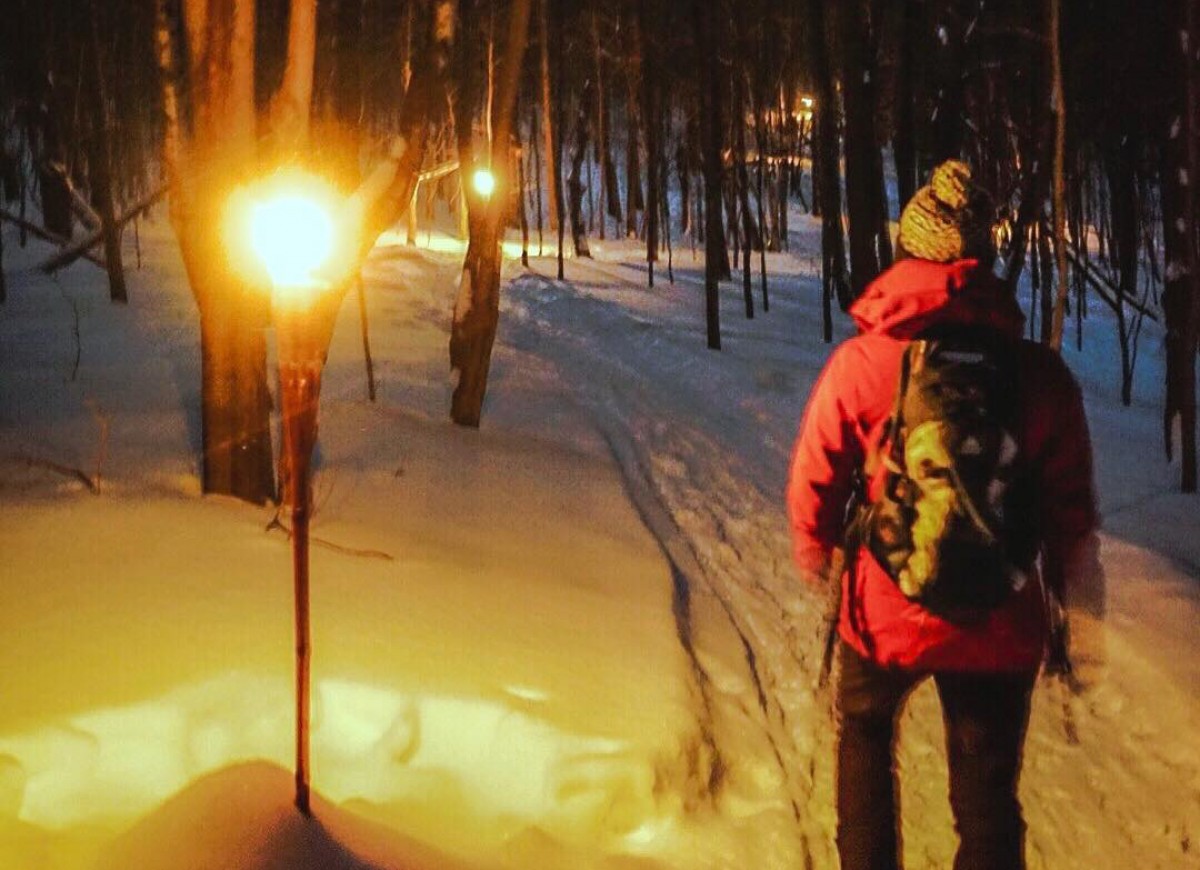 Discover the Parc national du Mont-Orford in its night version by taking one of the snow-covered trails illuminated with your torchlight. When you return from your outing, savour a chocolate dessert prepared by Chocolats Vanden Eynden as you sit around a crackling fire. Yum! Yum!
Dates: January 17, February 21 and March 6, 2020. Schedule: From 7:00 p.m. to 10 :00 p.m.
Lodging: Nature chalets, EXP chalets or a shelter in the National Park.