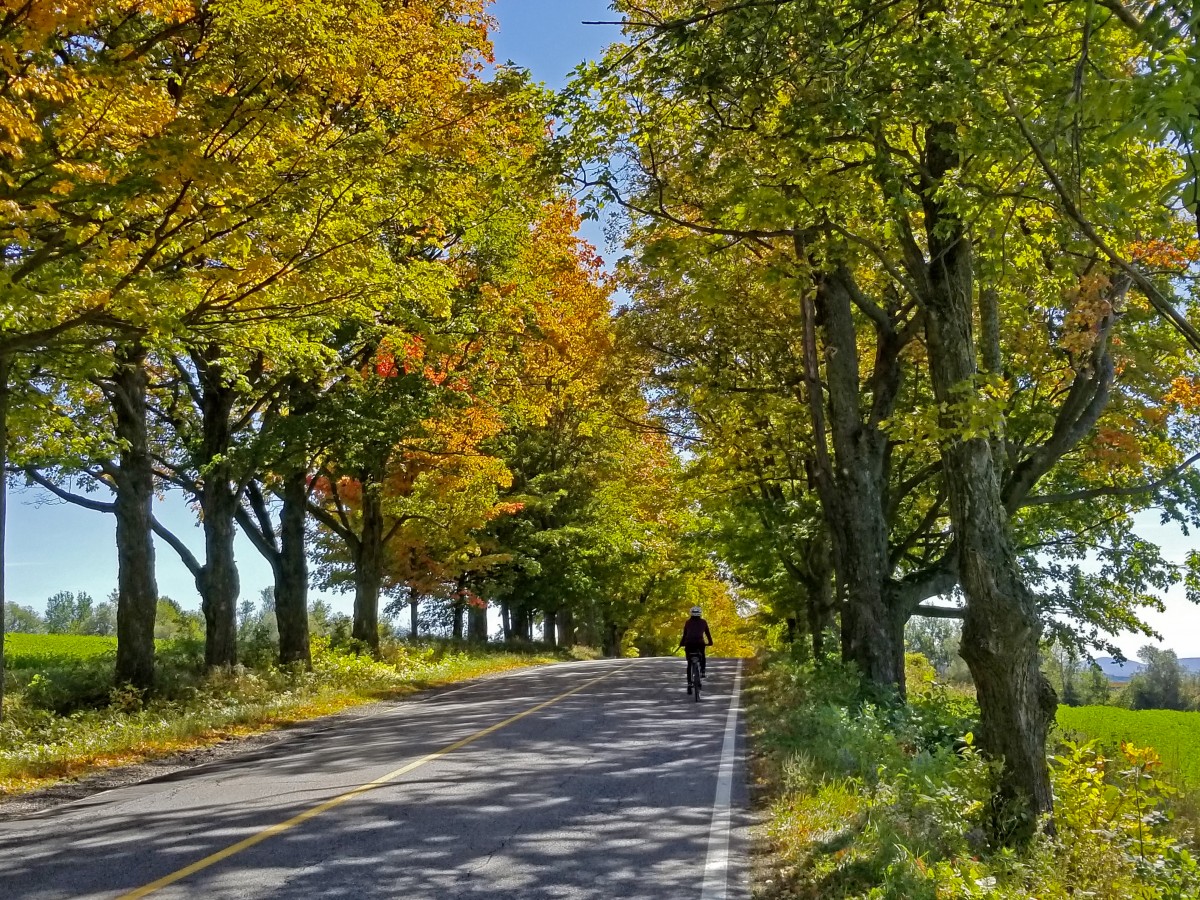 For Road Cycling Amateurs...
Here's a little, well-kept secret for those who enjoy road cycling: Cochrane Road in Compton. With its truly exceptional vista over the Coaticook Valley and several tree tunnels along the way… you'll wish the road would never end.
Consult the complete Coaticook Valley itinerary, a 98 km route starting out in Coaticook, and which will have you cycle through Compton, Martinville, Sainte-Edwidge-de-Clifton, East-Hereford and many other charming villages.
Another exceptionally pleasant route to try this fall: The Maxi Tour des Monts Sutton, with a section that will take you through the magnificent Missisquoi Valley road and the legendary Scenic Road. With a substantial elevation gain, this route is for experienced cyclists. To regain your strength, you can stop at the Saint-Benoît-du-Lac Abbey where a postcard type panorama awaits.