Have you ever cycled in the Townships in the fall? It's without a doubt one of the most beautiful seasons in which to do so. The air is crisp, the weather is good, a few warm days still slip in here and there, and you can pedal at your leisure while contemplating the colourful scenery to your heart's content.
Over the years the Eastern Townships has become a popular Quebec destination for cycling enthusiasts with possibilities suitable for all levels. For those who want the calf muscles of serious cyclists, the region has the hills required and scenic tours on unmarked routes; for those who wish to maintain their muscles or firm them up a bit, there are beautiful routes along identified bike trails; and for those who like their calves as they are but want to keep them in shape, there are 365 km of cycling trails. Check out all our cycling trails.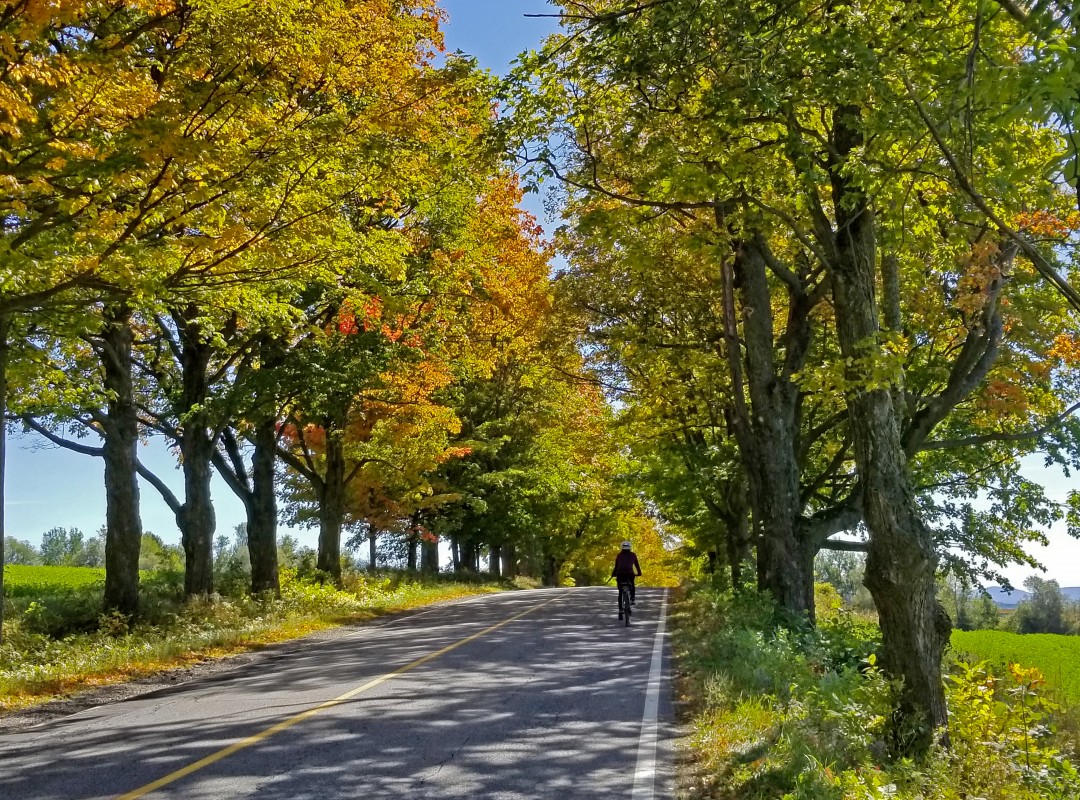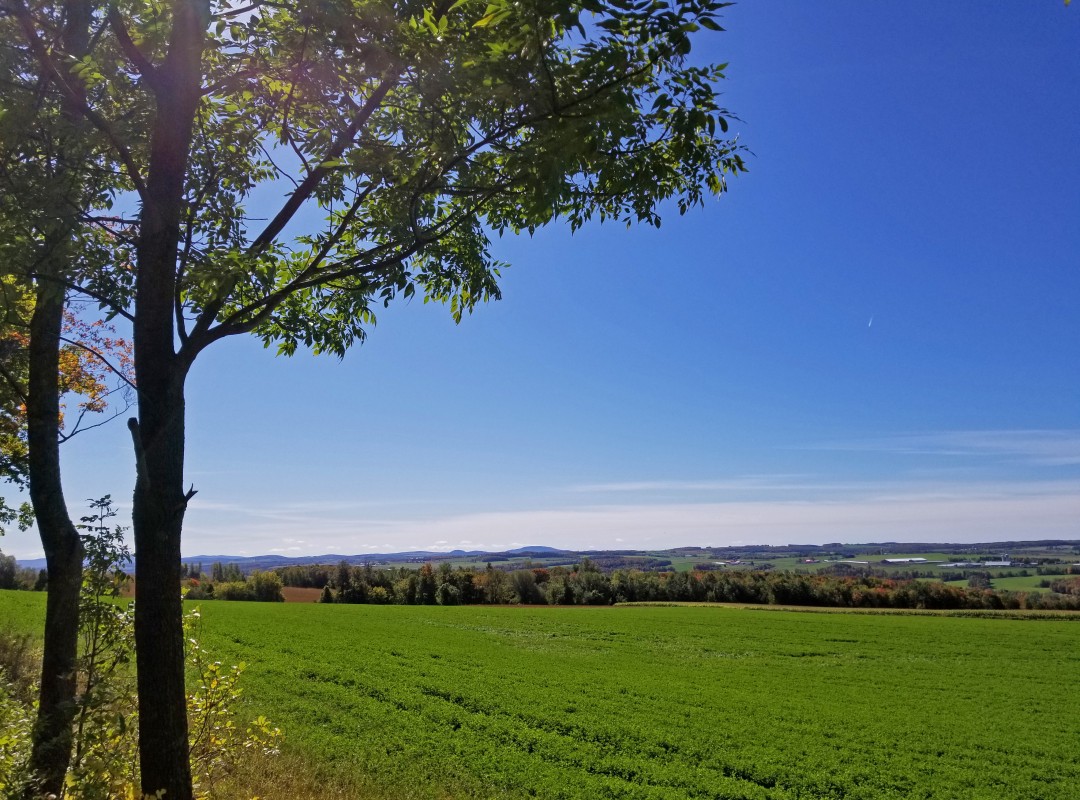 For Road Cycling Amateurs...
Here's a little, well-kept secret for those who enjoy road cycling: Cochrane Road in Compton. With its truly exceptional vista over the Coaticook Valley and several tree tunnels along the way… you'll wish the road would never end.
Consult the complete Coaticook Valley itinerary, a 98 km route starting out in Coaticook, and which will have you cycle through Compton, Martinville, Sainte-Edwidge-de-Clifton, East-Hereford and many other charming villages.
Another exceptionally pleasant route to try this fall: The Maxi Tour des Monts Sutton, with a section that will take you through the magnificent Missisquoi Valley road and the legendary Scenic Road. With a substantial elevation gain, this route is for experienced cyclists. To regain your strength, you can stop at the Saint-Benoît-du-Lac Abbey where a postcard type panorama awaits.
For Gravel Bike Amateurs…
Little-known, small roads and unpaved routes, you'll find a multitude of them in the region! Create your own circuit or get inspired by reading A bicycle outing on our gravel roads with Simon Diotte, as he takes you on the back roads between Sutton and Brome Lake. Tranquility and magnificent landscapes are guaranteed!
Another equally peaceful and charming route: Gravel biking the Valley, a circuit that will take you through the village of Hatley and the municipality of Barnston-Ouest. A beautiful 52 km loop to discover!
Come and pedal in the Townships… it's great for the calves and the soul.