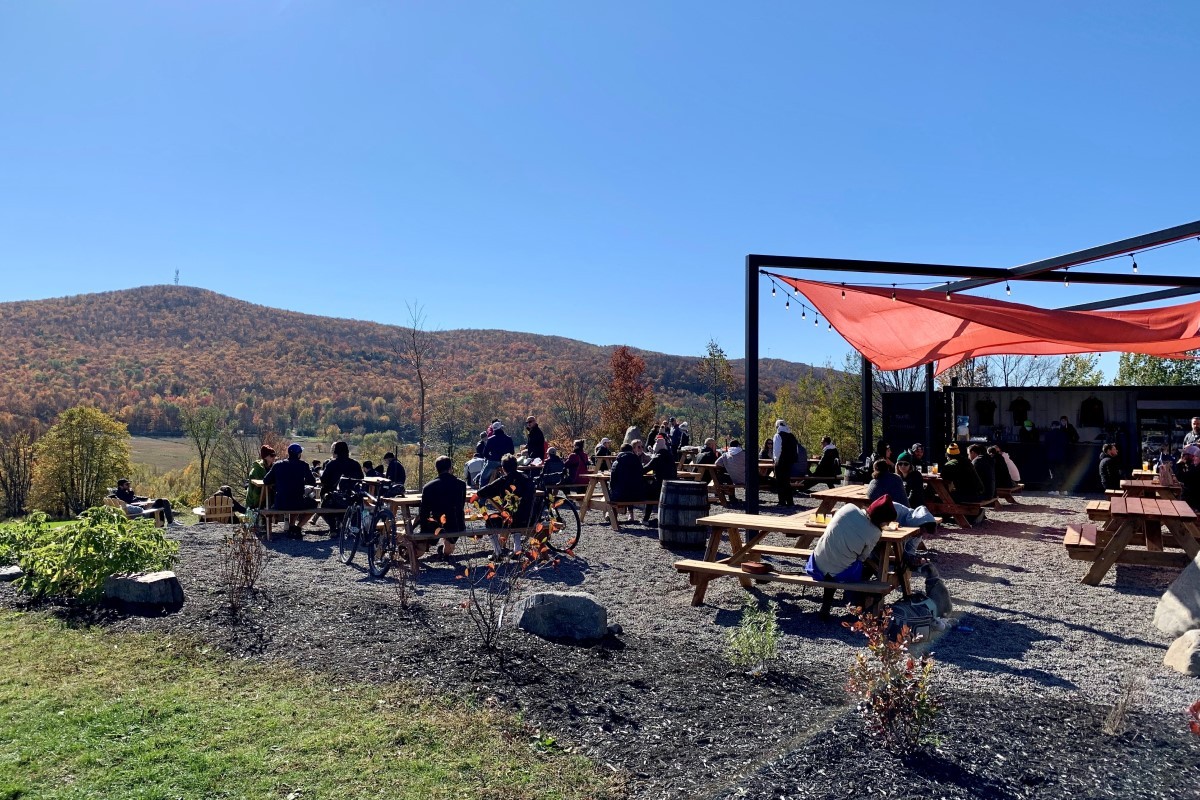 La Ferme's brewing adventure began in 2017 when Jonathan Thibault and Mara Do Santos bought a farm in Shefford right in front of the mount of the same name. The following year, they planted a hopyard and by the end of the summer of 2019, they finally began brewing their first beers. The result? These rich, very unique tasting beers created with the best ingredients the terroir has to offer, thus minimizing as much as possible their environmental footprint.
We invited you to drop by this summer and reserve a little time to enjoy a drink on their magnificent terrace with its splendid view of Mount Shefford.
A must: their rustic IPA, brewed with the farm's hops.