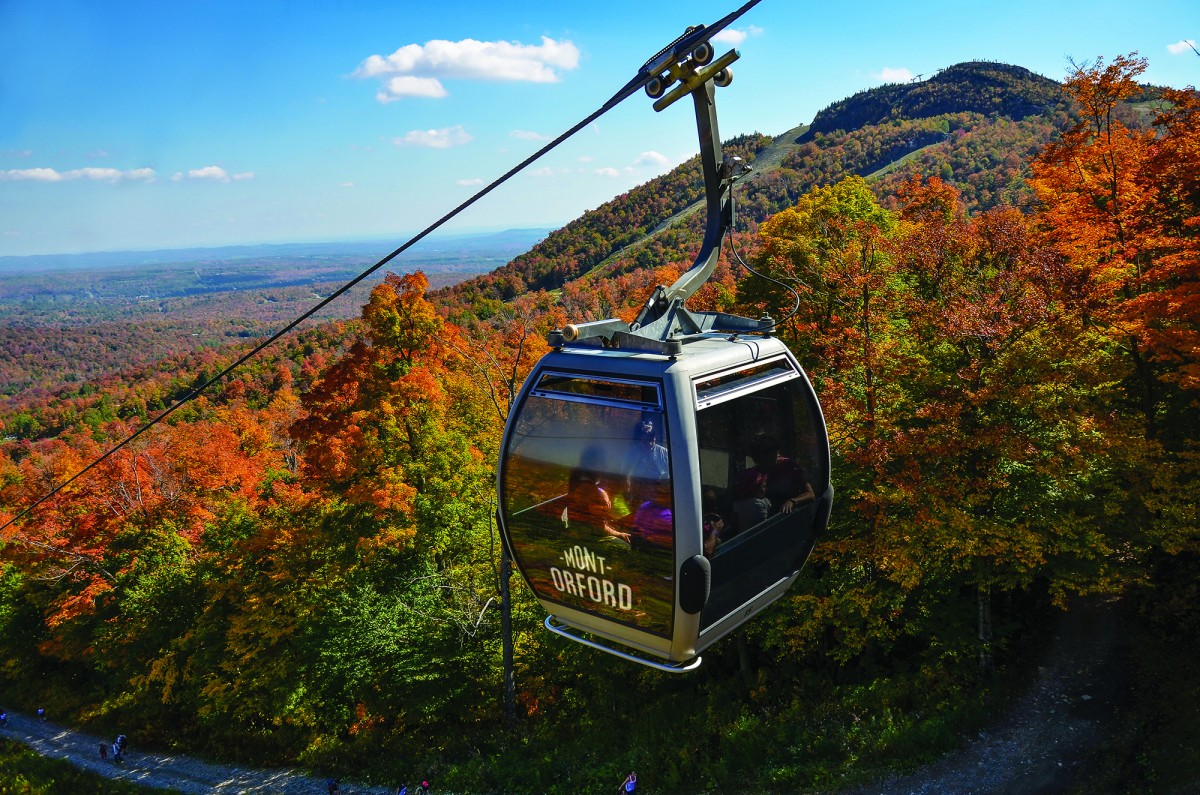 Fall festivities at our mountain resorts
The Eastern Townships have no fewer than four mountain resorts, two of which – Mont Sutton and Owl's Head – are very close to the American border. The panoramic views from their summit are, of course, spectacular, but in addition to those, the mountains are running fall festivals that feature chairlift rides, mountain biking, live entertainment, gourmet food and guided hikes. The list goes on….
While the fall colours are in evidence no matter where you travel within the region, there are certain areas – some not so well known - which offer truly spectacular leaf peeping. We've compiled a list of the 30 best places below:
To get the most out of the colour season, you may want to prolong your visit beyond just a daytrip. The mountain areas offer a wide range of accommodations – from B & Bs to full service resorts.