The Eastern Townships region is, without a doubt, one of the most diversified regions in Quebec in terms of the variety of its agricultural food products. These delights can be enjoyed at our Chefs créateurs locations and in our Cafés de village, and are featured during gourmet events and festivals. Take part in the celebrations and activities being held over several weekends during the spring and summer.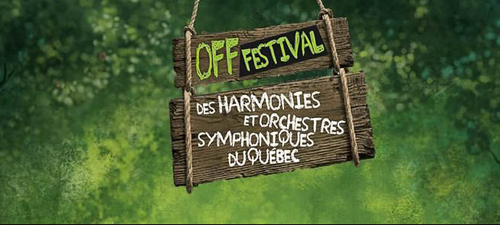 Off Festival des Harmonies
May 4-28, 2017
Music combines with great food and the outdoors to give spring a musical air in Sherbrooke. More than 100 free musical performances are offered in primary schools of the Sherbrooke School Board district, in over twenty restaurants in downtown Sherbrooke and outdoor locations (Marché de la Gare, City Hall, Lac des Nations Promenade). More.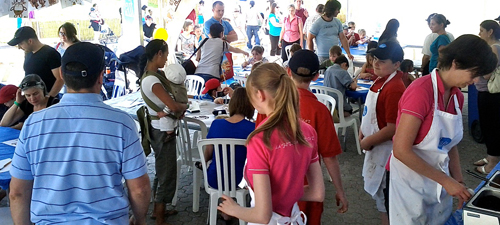 Fête du Chocolat de Bromont
May 20-22 and 27-28, 2017
Chocolate lovers, this event is for you! Theatre, music, painting. A world of chocolate to discover and enjoy. Quebec's most delicious event. More.
Clé des Champs de Dunham
June 3-4, 2017
Celebrating its 20th edition on June 3-4 on Main Street in the wonderful village of Dunham. In addition to the 85 exhibitors who will help you discover local products, you can admire the works of artists at the Clos Ste-Croix vineyard. More.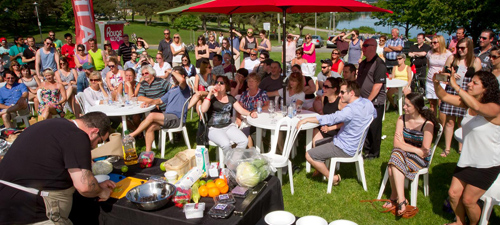 Sherbrooke t'en bouche un coin
 
June 9-11, 2017
Sherbrooke t'en bouche un coin is a 3-day event celebrating gourmet festivities. An intercultural gastronomic experience, this event features the top 20 chefs from the Eastern Townships. More.
Open house along the Wine Route
July 8-9, 2017
Several vineyards on Brome-Missisquoi Wine Route Brome-Missisquoi open their doors to the public. During the weekend, visitors have a privileged access to the winemakers of the region. More.
BALNEA's Summer of Chefs
July 2 to September 3, 2017
This gourmet food competition, which brings together 10 of Québec's top chefs, is celebrating its 7th edition. The Balnea spa features a charming setting in which bikinis and champagne meet, to everyone's delight. More.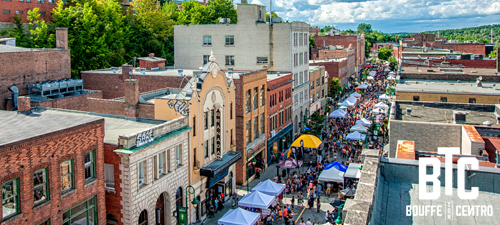 Bouffe ton Centro
August 4 - 5, 2017
Bouffe ton Centro makes gastronomy accessible to all. Gourmet palates from across Quebec will be taking over downtown Sherbrooke to savour countless treats prepared by local chefs.  More.
Festival des Traditions du Monde in Sherbrooke
August 9-13, 2017
Sherbrooke's Festival des traditions du monde is primarily a grand celebration of cultures from around the world. It is an invitation to discovery, surprises, and enjoyable encounters, a unique window on the world, and a door open to diversity. This intercultural gathering features a series of spectacular and participatory activities for all audiences; it is a world village full of potential discoveries! More.
The Foire Bio Paysanne Équitable in Frelighsburg
August 19-20, 2017
The Foire Bio Paysanne Équitable is a large, festive market featuring organic and fair-trade products, with about 30 Québec producers offering a variety of products. More.
Festival des Gourmands in Asbestos
August 17-20, 2017
A popular family event at which the region's community organizations provide you with an opportunity to treat yourself to a variety of food dishes. Popular variety shows feature both music and comedy for people of all ages. More.
L'histoire fait son marché
August 23-24, 2017
Customers of participating businesses of the marché de la Gare will have the unique opportunity to buy authentic products dating back to 1900. More.

Fête des vendanges Magog-Orford
September 2, 3, 4, 9 and 10, 2017

A "tasteful" celebration on the shores of Lake Memphremagog. Sample a wide variety of Quebec wines and other agricultural products in a friendly atmosphere. More.
Brome-Missisquoi Wine Route Harvest
September 9 to October 1, 2017

23 vineyards of the Brome-Missisquoi region invite you to share the beautiful moments of the harvest season. Visit their boutique, taste their wine and local produce, picnic area, guided tour.  More.
Saveurs et Savoir-faire des Sources
September 16-17, 2017
Saveurs et Savoir-faire des Sources is a circuit of self-guided tours with more than 20 businesses and 13 agri-food and craft booths to discover. More.
Annual Apple Pie Festival, 35th edition
September 16, 2017
For 35 years, the Annual Apple Pie Festival, a fundraiser from the Missisquoi Museum, brings together young and old in the picturesque village of Stanbridge East. From 1:30 p.m. to 4 p.m., enjoy tastings of delicious apple pies, ice cream and beverage, visit the historical and heritage exhibitions... More. 
17 vignobles de Brome-Missisquoi vous invitent à partager les beaux moments de la saison des vendanges. Visite de leur boutique, dégustation de vin et de produits du terroir, aire de pique-nique, visite guidée,
Brome Lake Duck Festival
September 23-24, 2017
Join us in celebrating Brome Lake's renowned duck during our gourmet celebration, the Brome Lake Duck Festival! Don't miss this country outing in the enchanting village of Knowlton, in the Town of Brome Lake, which takes place when the fall colours are most vibrant. More.
Les Comptonales

September 23-24, 2017

Families and gourmets are invited to discover delicious local cuisine, taste our local produce and meet our chefs, producers and artisans. More.
Festin des Grâces at Compton
October 1, 2017

 The Festin des Grâces is an event at which the culinary creations of nine local chefs are savoured by the taste buds of 480 guests. Cocktails, appetizers, cheese plates, and wine. More.
Dégustabière
November 2-4, 2017

A gourmet beer-tasting event highlighting craft beer from Québec paired with local Eastern Townships cuisine. More.
Foire aux citrouilles
October 14-15, 2017

Come celebrate at the Gros Pierre orchard with our sweet and charming witch Orise, who will introduce you to her multi-coloured pumpkin patch. Enjoy time with family or friends as you decorate a pumpkin in a heated marquee tent. More.
Sherbrooke met la table
October 19 - 29, 2017
Gourmet event highlighting products from the Eastern Townships. For 11 days, many participating restaurants will feature a three-course table d'hôte meal for $15 or $20 at lunchtime and for $25 or $35 at dinnertime. More.