THE GREAT AROMAS AND FLAVOURS OF THE TOWNSHIPS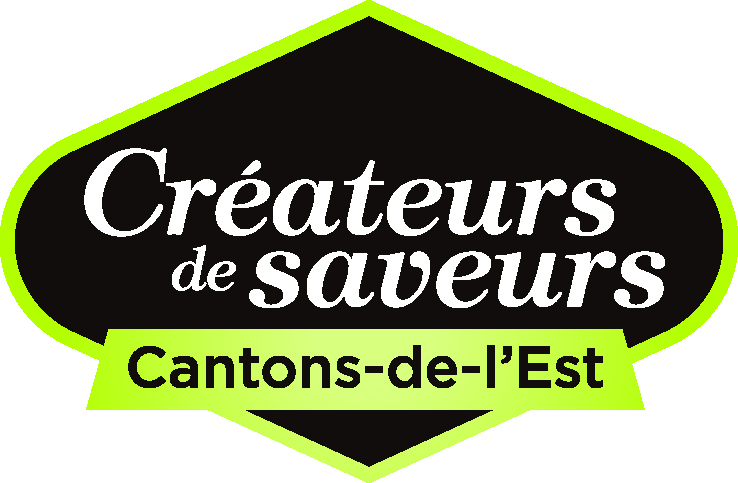 The Townships' great aromas and flavours can be attributed to the expertise of its Créateurs de saveurs flavour creators and agri-food producers, who will be pleased to welcome you and share their food and wine creations with you. Taste local products and discover the region's flavours. Enjoy the gourmet food; there's plenty for everyone—in terms of quantity and, above all, quality.
Créateurs de saveurs
Créateurs de saveurs are agri-food producers that are designated by this title for the meticulous care with which they grow or produce food infused with Townships' flavours that is then served to you. These foods range from berries to wild boar to cheese.
The Créateurs de saveurs label is a mark, a sign of the quality that can be found in certain grocery stores and public markets. They are increasingly well known, and they are already in high demand in some places. The list of Créateurs de saveurs is impressive, as is the finesse of their products.
Agri-food producers
For all those who are interested in learning how we take care of our animals, such as our alpacas, wild boards, and other animals; how we cultivate our beautiful farmland; or how we produce so many award-winning cheeses, the province's best ice cream, award-winning wine's from Quebec's first wine-growing region, as well as ice wines, ice ciders, honey, maple syrup, lavender, etc., stop and see for yourself.

Souvenirs de cueillettes 
A family activity par excellence, pick your own produce is "Souvenirs de cueillette" to share. Several local producers give you access to their land to pick berries, apples, pumpkins, flowers, vegetables, and Christmas trees. They are, first and foremost, producers who love their land and invite you to discover their passion. Check out the production calendar and the schedule of producers.
At the finest restaurants
The best restaurateurs in the Eastern Townships really sink their teeth into "Créateurs de saveurs" products! You can be sure that the chefs have incorporated local products when developing many of their dishes. By stopping in at one of the Cafés de village or at one of our Chefs créateurs restaurants, you'll see for yourself that the "Créateurs de saveurs" are also featured here!
Without these producers, the Eastern Townships wouldn't taste the same. Discover the best of the Eastern Townships!