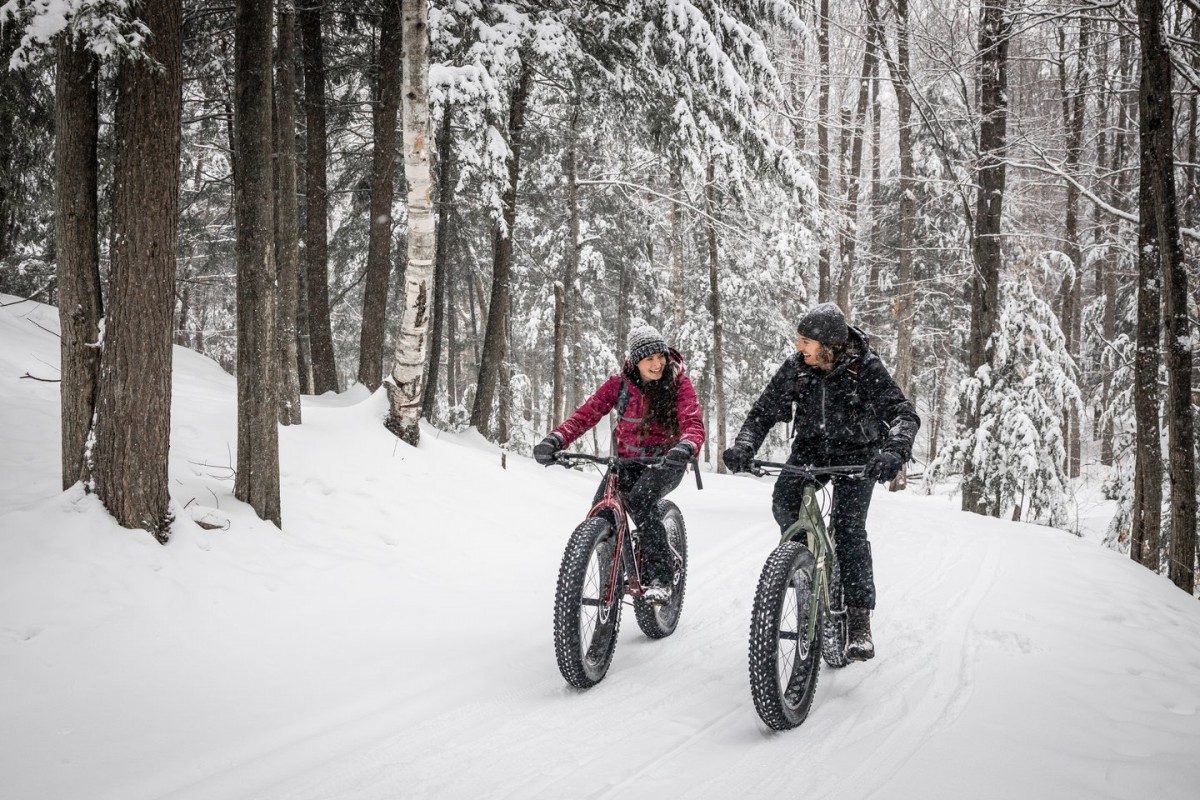 Start Riding a Fatbike
Do these bikes, with their oversized tires, intimidate you? You've never dared to ride one? This is the perfect time to begin! There are several great places in the region where you can practise riding a fatbike. You might become a true adept of this sport!
Top reasons for doing it:
Good for your cardio, your muscles, your balance … and for the fun of it!
There are more and more places where you can practise this sport.
We burn more energy when it's cold outside!